Hi Everybody,
since a few years I own GP watches. First I started with a Richeville non-chrono, then I upgraded it to a Richeville Chrono. The Chrono I had for a while, but it thought that it was a little to small for me. In the meantime I also acquired a 44mm Panerai, which I found a little bit too big. At that time I saw a GP Vintage 1960, which looked to me as some kind of marriage between the Richeville and the Panerai. Of course I acquired it, the Richeville and Panerai immediately were sold.
This Vintage 1960 fit perfectly in my collection, it has a special case (not round or rectangular) and I like watches with subdials. When I was googling for the Vintage 1960, I came accross this forum. Scrolling through some pretty old posts (2003....), the Rattrapante version of the 1960 caught my eye. THIS for sure was my holy grail, it has the nice cushion shaped case AND a rattrapante. At that moment a rattrapante was not part of my collection, but the complication is very nice in my eyes.
In the next months I tried to find a 1997 for a decent price, but unfortunately: I did not found a 1997....
Untill this day, one month ago, finally I found one for a fine price.
I have to thank PeterCDE, for his help, because he provided me with a lot of information!
Here are some pics, to compare it with my old 1960:
[IMG]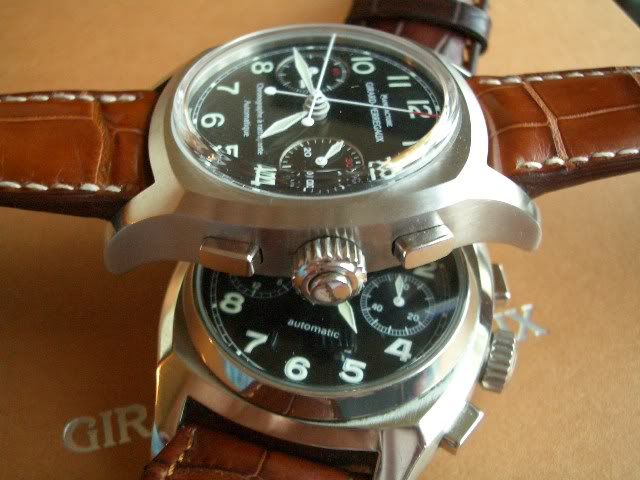 [/IMG]
[IMG]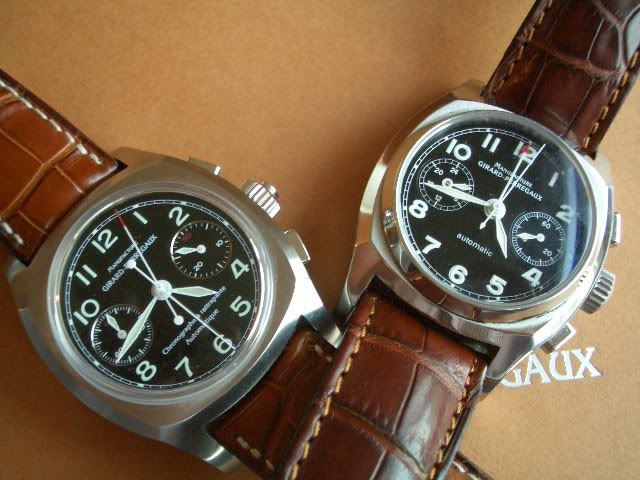 [/IMG]
[IMG]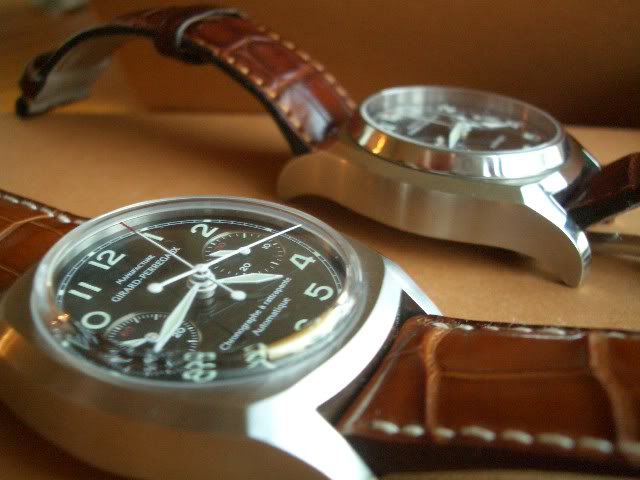 [/IMG]
[IMG]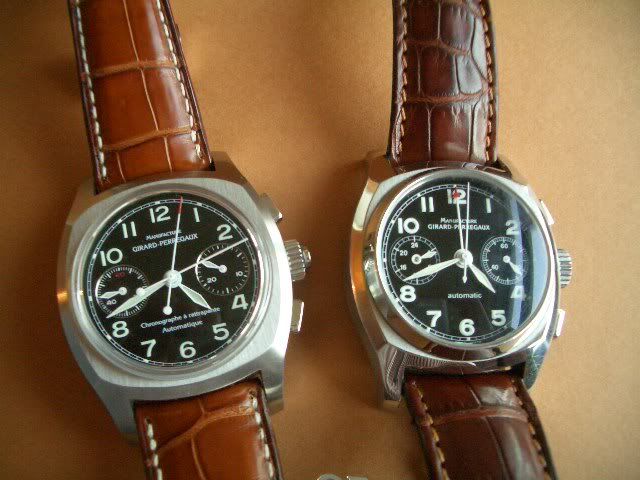 [/IMG]
[IMG]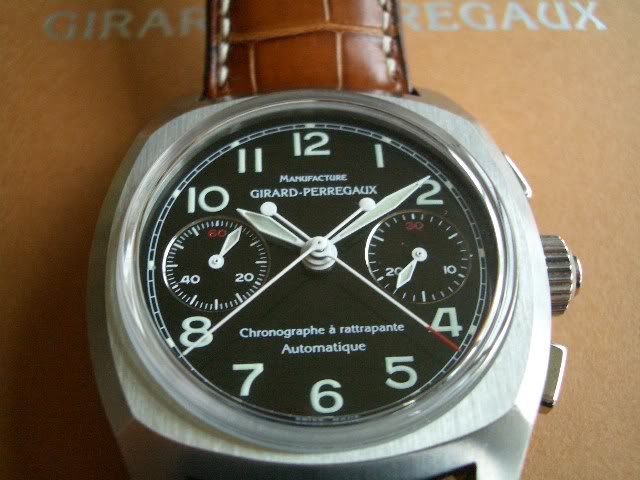 [/IMG]
[IMG]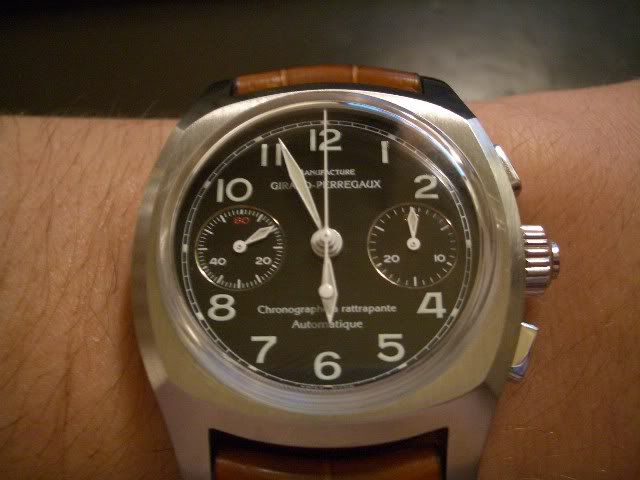 [/IMG]