I went through that with my first marriage...
My mother called me crying when the JW boy she wanted me to marry actually married someone else. Never mind that I had been married already for 2 years or so... lol. It's like nothing counts if it's not JW-sanctioned.
Soooo stupid...
--b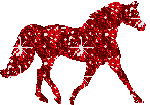 My horse loves me no matter what you think.