..the one who molested me?
...the one who is stalking me now?
or .. my mother? LOL
When I was a kid, the perp was my mom's cousin, and in our JW congregation.
The guy who is stalking me right now is someone I knew from a place I worked 10 years ago.. I just sent him a cease and desist order and have been working with the police in two counties to make him leave me alone.
My mother.. well who knows what her deal is??
As for the letter... well... No, there wasn't anything in there that my fiance didn't know about. He just didn't need the gory details. He was more amused than upset by the whole thing. I'm the one who was pissed. lol
--b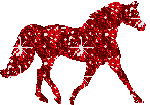 My horse loves me no matter what you think.