Well I've already paid for the venue, so that's out.. LOL and I'm not sure I could find a church around here that would have me anyway.
I'm kind of subversive, you know.
Anyway, I do want her to be there. I just want her to keep her mouth shut. We are having a discussion today... I'll have to let y'all know how it goes.
--b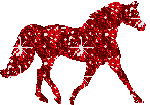 My horse loves me no matter what you think.