Ok, so in writing a reply to Don, I started thinking about the way we used to think about worldly people back when we were JWs.
I remember thinking as a child that all worldly people were drug abusing, racist, drunkards who had sex all the time, and that "anything goes" pretty much all over the world. I remember being really taken aback when a worldly person called me out on something I did very soon after I got out..
Like for instance.. I remember telling a friend when I was about 19 about going drinking at a certain bar with some other friends, and the things that went on there. Looking back, it was youthful foolishness, nothing really bad; it was the fact that I was underage mostly.. but I was absolutely taken aback and struck dumb when my friend (who was WORLDLY for pete's sake!) told me that it was a stupid thing to do and that I should know better.
I honestly thought that just because someone was worldly, they didn't have the right to judge me for ANYTHING I did. I mean, at least
I
USED to be a JW.. even that little fact of "used to be" made me feel superior to them, and above reproach. In the KH I was bottom of the totem pole.. and somehow in the world I was supposed to be a prima donna.. in my own mind at least.
Looking back, I was really, really naive and really, really stupid. I am surprised that I survived, to tell you the truth. I honestly believe that JW kids who are rebelling against the religion are just sitting ducks for the freaks of the world because they don't know how to set personal boundaries and they don't know how to protect themselves. They don't believe that most worldly people are good, and moral, and smart.. and they don't know how to tell which ones are taking advantage and which ones are really trying to help. Most importantly, they think that the whole world is like the lowest common denominator.. so they are easily influenced into things that can ruin their lives if they're not careful.
Add lack of general education to the mix, and PRESTO! Instant disaster! Add water and stir!!
Now admittedly this comes from the perspective of a born-into-it, raised-in-it, 4th generation JW family'd girl who was sexually, verbally, and spiritually abused. Maybe it is a little skewed. Still.. anybody else have similar thoughts on getting out into the Real World?
I swear, the more I think about it, the more I think there needs to be some kind of "exit counseling" or "debriefing" or something. LOL
--b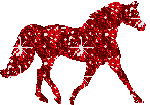 My horse loves me no matter what you think.