You bring up a good point, T..
I had worldly friends as I was getting out, too, but for some reason the JW thought process stuck for a while. I guess it was so ingrained that it took a while to wear off.
Well, a while and some heavy duty therapy.. and then some life experience.
I definitely have to agree with some others on this thread who have commented on the incredible friends they have made out here in the real world. I have some amazing friends myself, who support me when I need it, who love me even when I screw up, and who would never dream of letting something stupid ruin our friendship.
I sure can't say that about any of the friends I had as a JW. I can't even say that about my JW family!
Funny how things look from the other side, isn't it? Life out here is good. It has its moments of being painful and bad.. but it should. If we didn't have bad times, then the good times wouldn't taste as good.
--b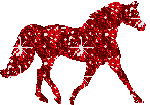 My horse loves me no matter what you think.