Hi Maxine
I've read the whole thread here, and several things struck me that I think may help you. But before I get to that, let me say that you have already made the hardest and most courageous step, and that is admitting the possibility that the JWs may not be right. You don't fully believe it yet, but that is okay. If you listen to your inner voice and follow the God-given instincts you have (and which the JWs try to beat out of you) you will be okay.
First, a little about me so that you understand where my advice is coming from. I was born and raised in the Truth (TM). I was sexually abused and it was covered up when I was very young (7) and I had to go through three separate judicial committee meetings over it, despite the fact that I was not baptized at the time. They asked all the usual questions (did he do this, did he do that, did you have an orgasm, etc etc) and thoroughly compounded the abuse by telling me that it was my fault and that I would have to work very hard for Jehovah to forgive me. Needless to say I wasn't particularly fond of Jehovah after that.
As a 12-year-old I got baptized, trying desperately to be "good enough" and to get some attention from my parents, to no avail. Then as a teen I started to question things because I have always been very independent and I can't help but analyze things and try to figure out the "why's." Finally to make a very long story short, they called a judicial committee on me when I was 20 by threatening to DF or reprove my mother (to whom the Org IS life)if I didn't show. They tried to get me on "fornication" because I was dating a worldly guy, but that wouldn't stick because there weren't any witnesses to it and I wouldn't give them any information. So they used the fact that I was having migraines and seeing auras (I had told my mom this, she told the elders, they took it as evidence of demonism rather than the medical condition it was/is) and said that I was demonized, therefore I was DF'd.
Anyway, here's what I did and what I would encourage you to do:
1) Acknowledge and overcome the soul-freezing terror you feel right now. JW's teach you that the world is a terrifying place. It can be, but not for the reasons they have drummed into you. You need to actively confront the things you are afraid of. For me, it meant learning about other religions, going to the scary movies, basically systematically doing everything they said not to do (within reason.. I wasn't going around prostituting or sharing drug needles..LOL). And the more I discovered that I wasn't going to get struck down or anything, the safer I felt.
2) Get some therapy. A lot of people disagree with this, but it really helped me. A therapist isn't someone who is supposed to tell you how to feel, what to do, etc. A therapist's job is to ask you the questions you don't think to ask yourself. They are a sounding board to help you discover yourself. This is SO important for an ex-JW, who has been forced to deny their real self for years!!!
3) Set some personal boundaries! As JW's we weren't allowed to have these, especially as women. Write yours down and tape them on your mirror, your computer monitor, somewhere you see them a lot. Ingrain them into your psyche. Need examples? Here are some of mine: a) I am an independent individual and I DO NOT have to obey anyone or anything if I feel that doing so would harm me. b) I am responsible for my own life, and I must make choices for myself in order to have the life I want. c) When I say NO, I mean NO.. I will not accept guilt trips or manipulation from anyone. d) My private life is MY private life and no one has the right to pry into it without my permission.
4) Accept the fact that in the real world (outside the JW's) NOTHING has a pat, black-and-white right answer. Everything is subjective and there will always be different people with their different versions of what is true. You have to be able to decide what is best for you, and that is HARD for a woman coming out of the JW's.
But do it. Try. Very soon you will learn that it is okay to question, it is okay to believe or not believe, and it is okay to get to know yourself and what you like.
Now, 10+ years out, I am happier than I have ever been. I have a pretty good (though frustrating at times) job and am looking at a major promotion to another department soon (thank for the advice, Randy, et al!). I enjoy the heck out of life, whether I'm playing music with my bands, doing crafts, riding my horse, or just hanging out with my wonderful new worldly husband.
And you know what? I love God for a change, and He loves me. It doesn't require Church at all. It requires acceptance, grace, and the ability to be honest with yourself.
If you've read through all this, wow. I know it's ridiculously long. But oh well. You are welcome here at this board, please know that. We are all good people, though some can be abrasive at times (myself included). But you will find that the people who give you the most hell and call you out the most are the ones who will help you the most as well. I know that from my 8-9 years' experience on this board.
--b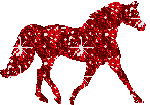 My horse loves me no matter what you think.