Wow!
I think the situation with your friend is another common one among JW's. I experienced something similar, and every JW friend I ever had abandoned me well before I ever actually left the Org. Let the whiff of a rumor start, and it's OVER for your kind. Sad.
JW teens are malicious, too, especially the girls!
I guess it is hard for some of us to understand the whole issue of support in this context, because we don't have much experience with it. I have a hard time with letting people lean lately.. at least in my personal life. I had so many people leaning on me in the recent past that my life was starting to become a toxic waste dump.
I think there's a thin line between supporting others and taking care of yourself. It's hard to balance both IMO.
--b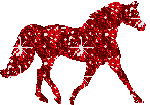 My horse loves me no matter what you think.