It wasn't my parents, thank God.
There seems to be a pedo in the news every night these days. And an Internet predator, and at least one attack against an elderly person every night on the news lately, too.
Sucks.. Of course around here, the story sometimes has a happy ending.. like the 87 year old lady who beat the **** out of someone who tried to carjack her.
That one made me smile.
--b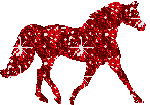 My horse loves me no matter what you think.