I agree with the previous posts.. but I'll also add that people have been saying that the world is ending literally forever. Seems like every year someone is predicting some kind of apocalypse. Eventually it just becomes old hat. I heard it so many times that my immediate reaction became "yeah, so what if it does??"
My years in therapy taught me an important lesson.. it is useless to worry over things you can't control. The end of the world certainly qualifies. SO if the world is really screeching to a halt, there really isn't anything I can do about it. Might as well enjoy the life I have while I have it.
It's certainly better than driving myself nuts worrying about something that I can't control (and that probably isn't going to happen anyway).
That's my two cents..
--b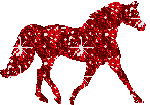 My horse loves me no matter what you think.