Hi guys, here are some quick snaps of the Japanese bento selection on last weekends flight from SFO-NRT. I must admit, after flying AA First class, my enthusiasm for this meal has slightly declined. But then again, the price difference between a First Class ticket and a Business Class one is quite large.....
Appetizers included hijiki, cold eel and egg roll, beef tenderloin, and a single california roll. Cold soba was also served, along with a cold fried scallop patty.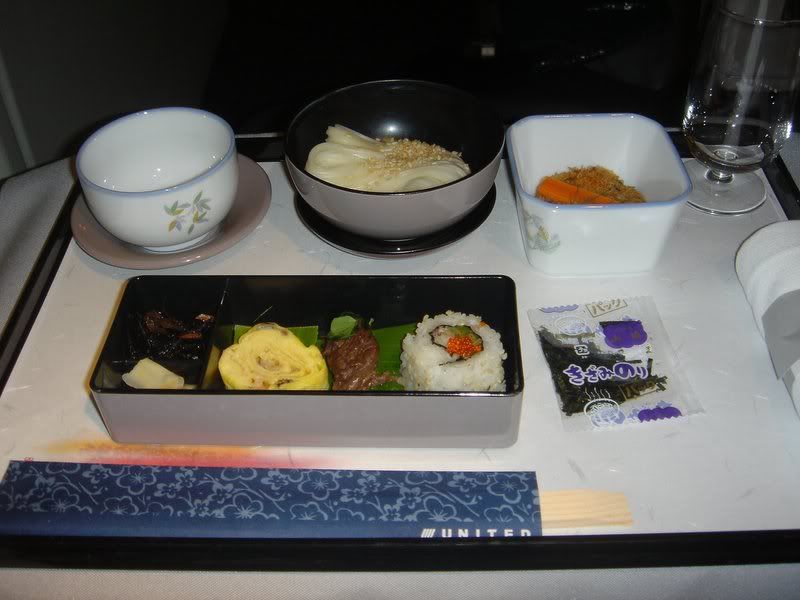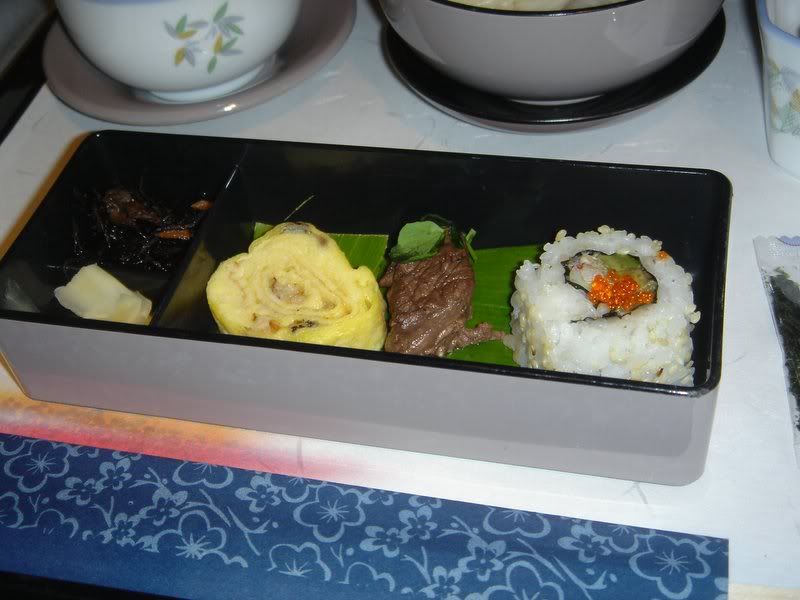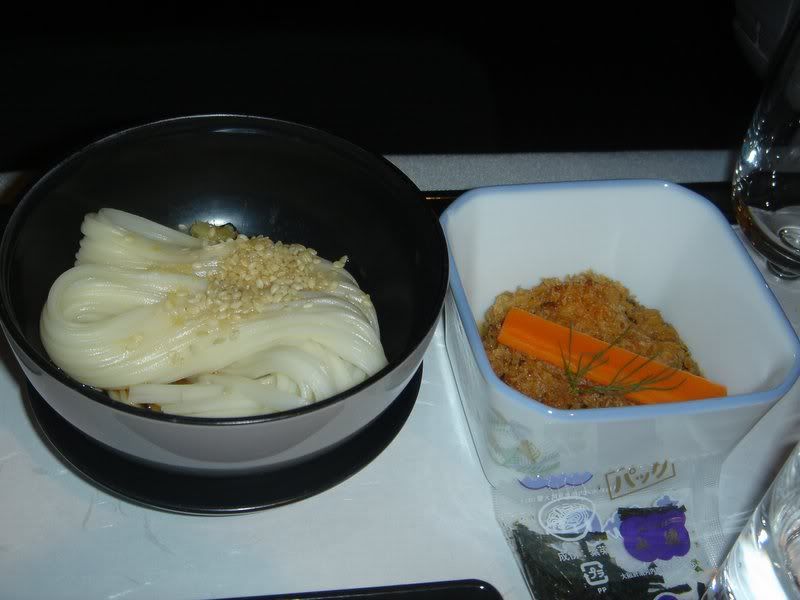 Main course consisted of rice wrapped in bamboo leaf, steamed snapper with veggies, meatballs simmered in mirin, as well as a small jellyfish namasu.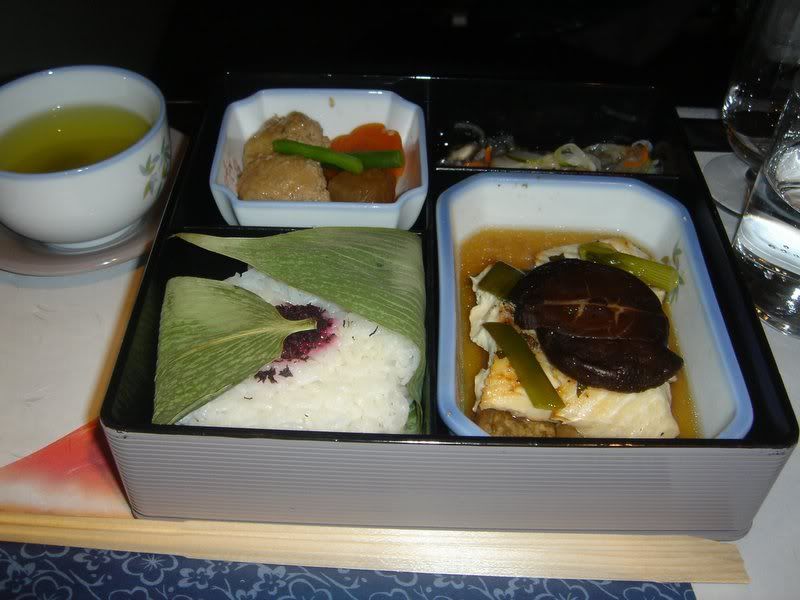 Although my expectations had been damaged greatly by flying fist class, I must say that this is still a great alternative to the usual beef or chicken.
Also, just a thought, since many of us travel quite frequently, what do you guys think about keeping a thread running consisting of airline food, listing dates of flights, routes, class of service, etc? Sometimes I'm too lazy to read the flyertalk or airlinmeals forums. I do recall others posting their mid-air dining experiences as well, right? Perhaps a thread in the travel section?