About to make travel plans for 2009 to go vacation again to Hawaii which brings back fond memories of the great food that is available there. On the island of Oahu in the North Shore area are the famous "Shrimp Shacks". Tourist will even drive an hour's time to stop by and feast. One of the more famous ones is Giovanni's which cooks food in a lunch truck!
Here's Romy's that has their own Kahuku shrimp farm. You can even go fishing and catch your own shrimp to eat. The prawns sell out quickly but their regular order of shrimp is delicious!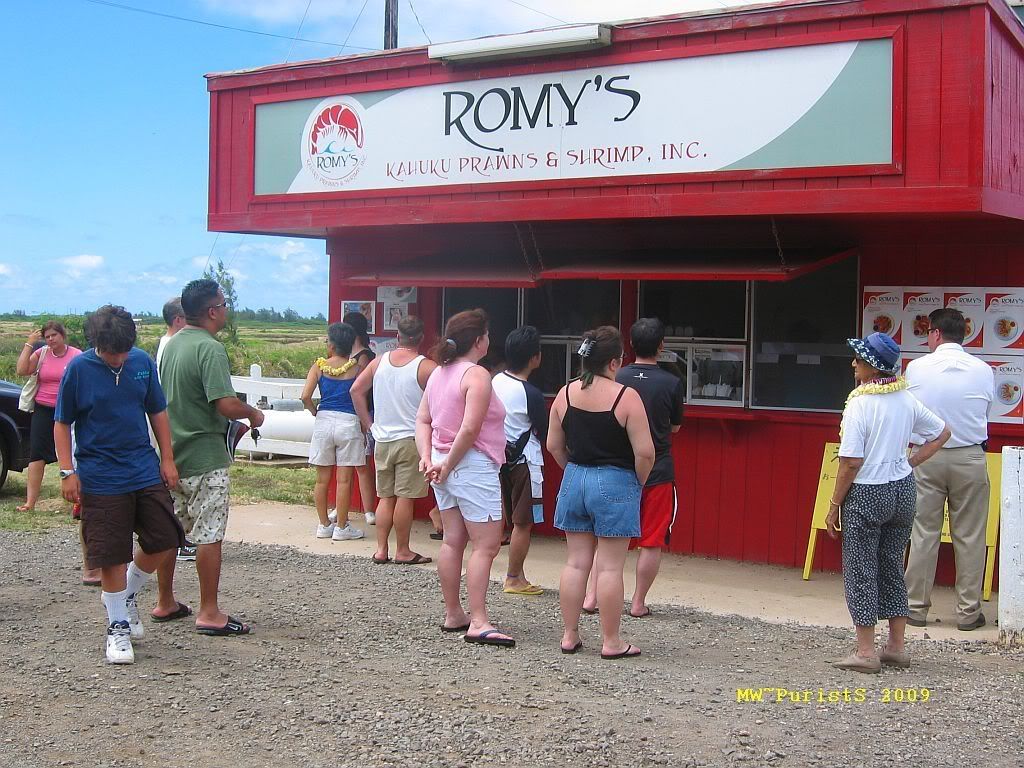 Peel and eat style is messy but that's part of the fun!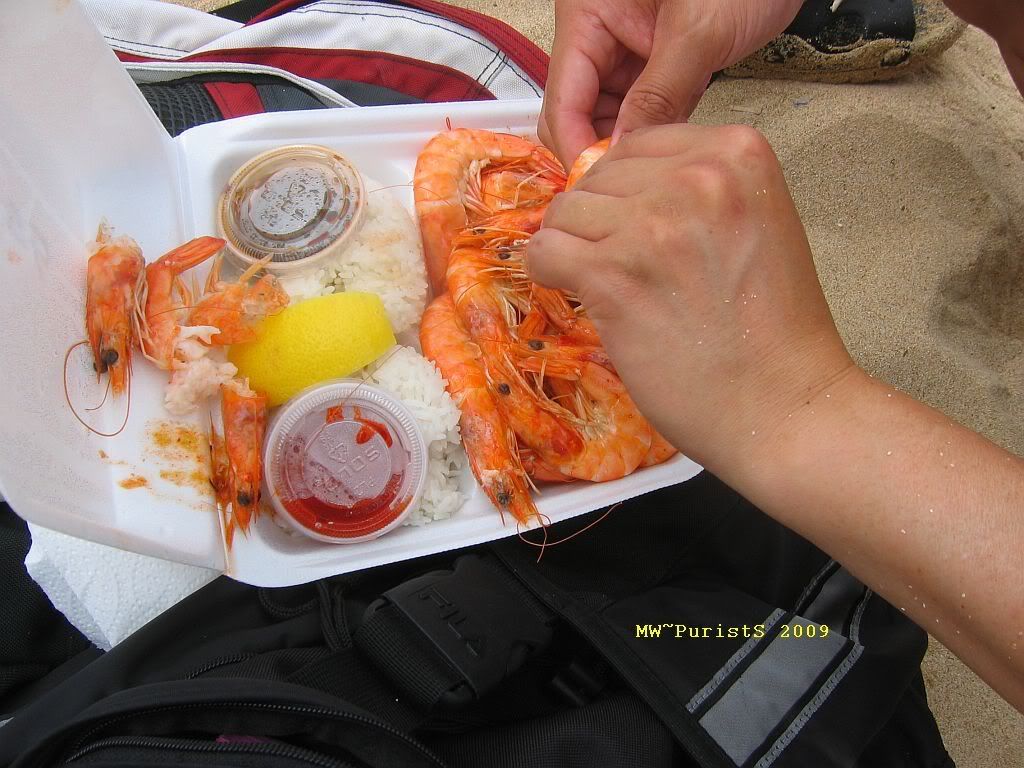 They do have deep fried shrimp wrapped in wonton skins if you don't want to get your hands dirty
Has anyone else been to the North Shore of Oahu and sampled these delicious destinations?