Thanks to ThomasM for the recommendation for shabu shabu in the West L.A. area. So last night we drove over to Sawtelle Blvd to have dinner at Mizu 212.
I had made reservations earlier in the day for a private room but when I arrived there were only a few diners at the restaurant so we ended up sitting at the bar area instead.
It took a few minutes before our waitress brought over our menus: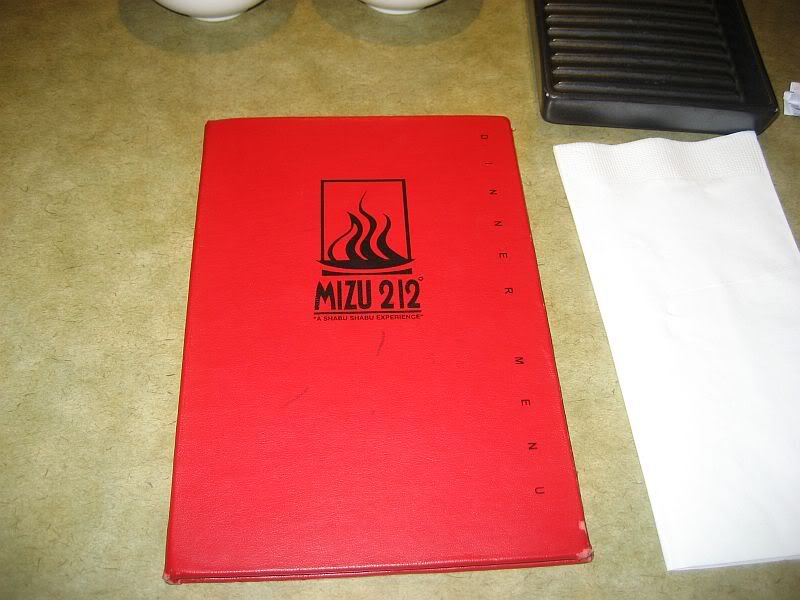 There's quite a few options on the menu ranging from USDA prime beef, wagyu Kobe beef, chicken, pork and seafood: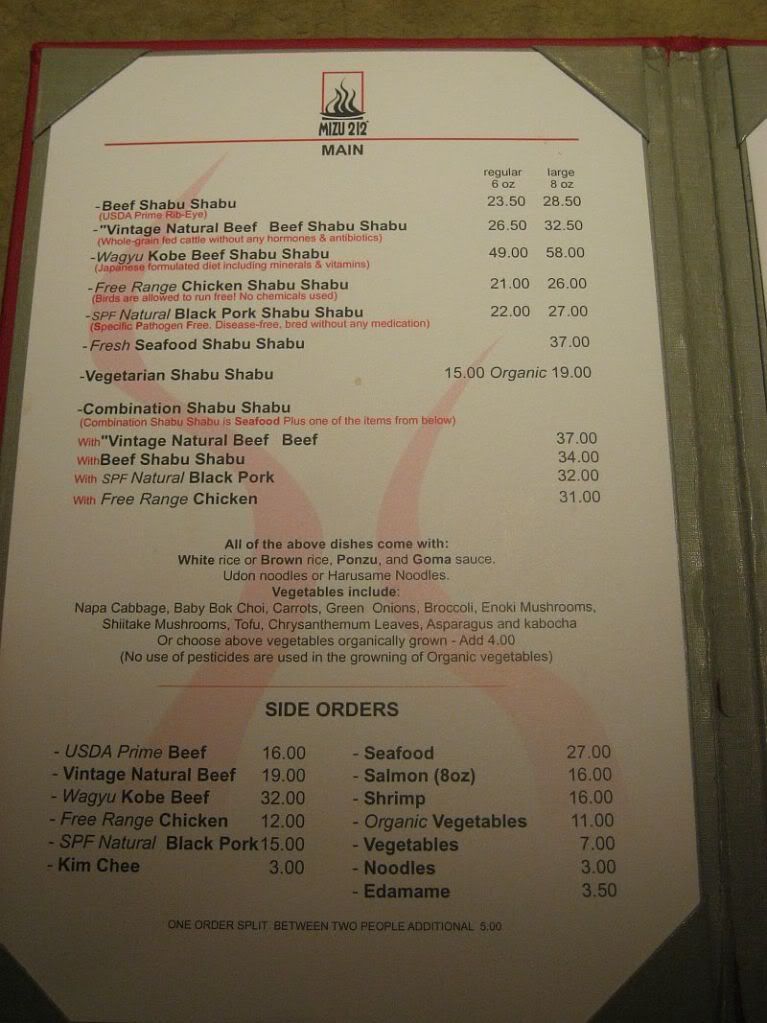 Our table setting was already set up with a bowl of ponzu and goma dare sauce. Both sauces were delicious:
While waiting for our server to bring out the food, I noticed a large drawing of Felix the cat.
This was totally cool! I haven't seen Felix the cat in a long time. But what was interesting is the mannerisms of Felix. He seemed to be p*ssed off and in deep thought while walking. Somehow I was strangely attracted to this drawing and the more I stared at it the more I liked it. I guess it reminds me of myself and how I probably look like at work LOL
I'll have to go back to Mizu 212 and see if I can buy the drawing and have it mounted in my office...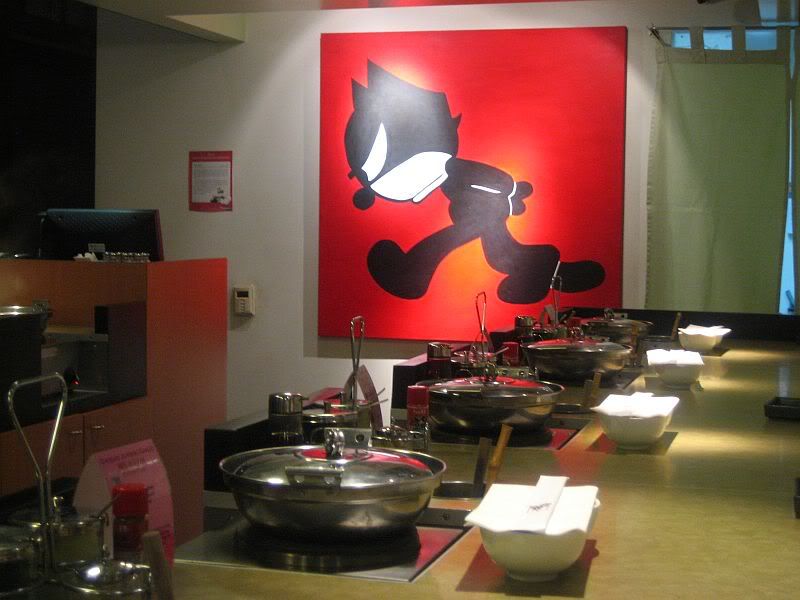 Anyway, our waitress brought out a large plate of fresh veggies. It included napa cabbage, baby bok choy, carrots, green onions, broccoli, enoki mushrooms, shiitake mushrooms, tofu, chrysanthemum leaves, asparagus and a slice of kabocha pumpkin.
We all ordered the 6oz regular size portion. Here's a pic of the plate of slices of USDA prime beef:
We were also offered a choice of either white or brown rice, and either udon or harusame noodles. I chose the udon and it was very good. The shabu shabu was excellent, but I have to agree with Thomas that the beef was a little more lean than I would have preferred. Maybe next time I'll have to try the wagyu kobe beef.
Regards,
ED-209