I was a guest of a very generous PuristS and was invited for dinner at Kushi Shabu located on the top floor of Weller Court in the Little Tokyo area of Downtown L.A.: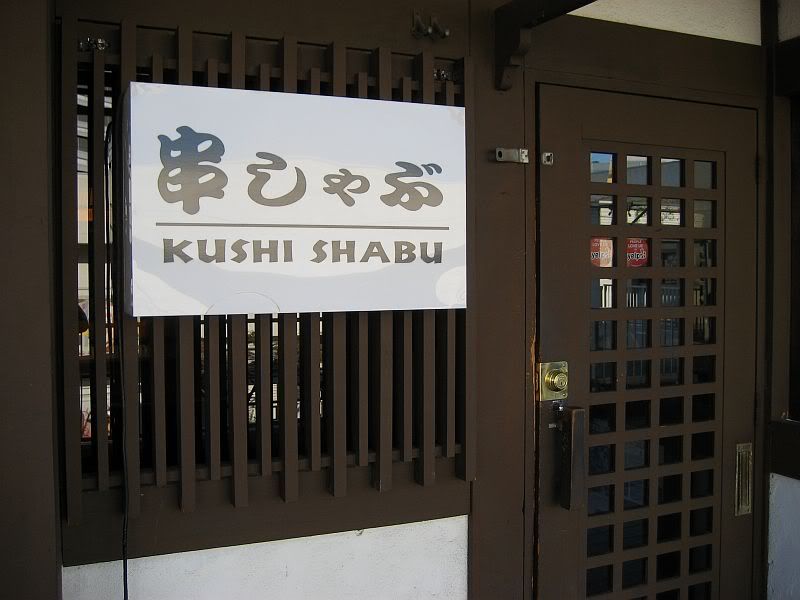 For appetizers we shared a bowl of warm edamame: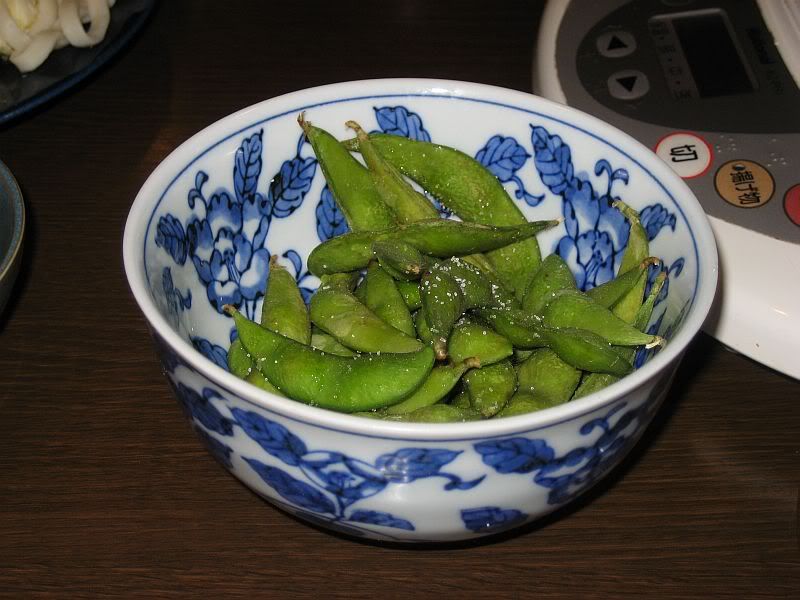 And a bowl of dried beef (delicious and tasted like a moist slightly sweet beef jerky):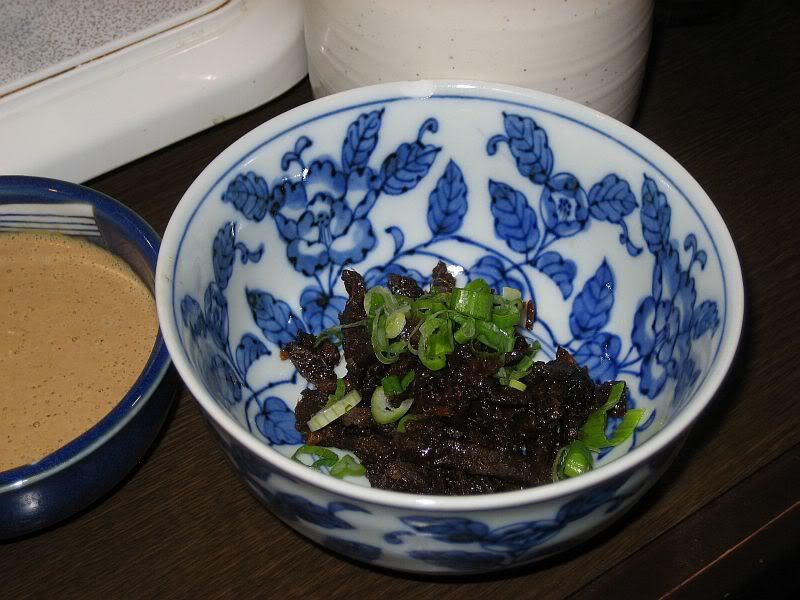 And I think this is called "ika no shiokara" (correct me if I'm wrong) which is fermented squid guts. I actually like this dish: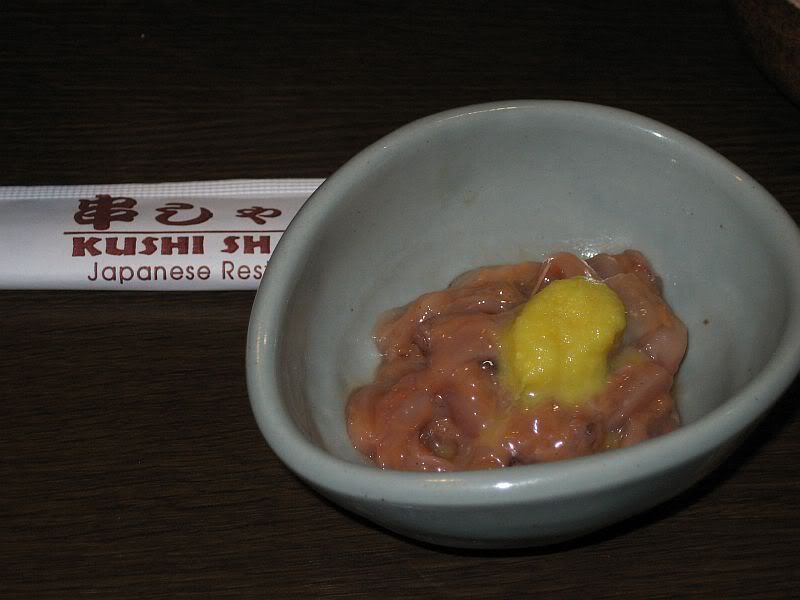 Included with our shabu shabu dinner was the miso soup: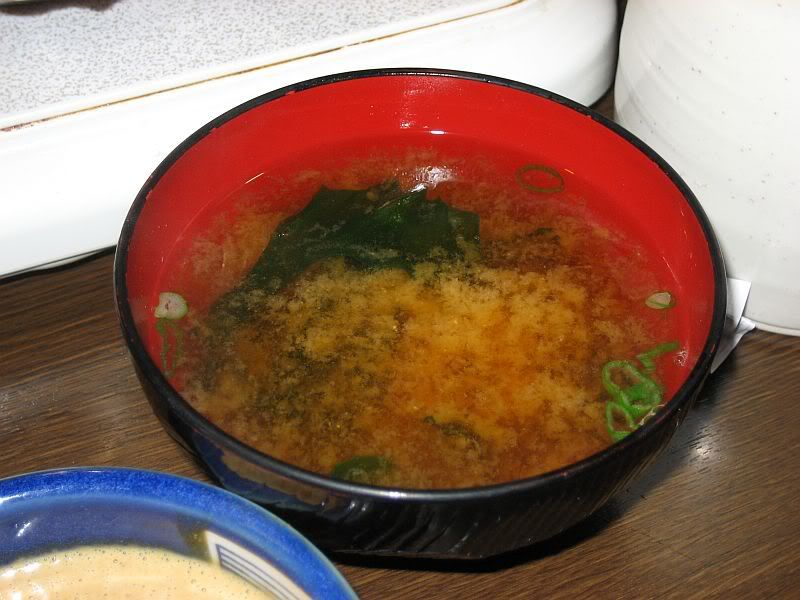 On a visit last year I've had their specialty which is kushikatsu but this time we all ordered the 'all you can eat special beef' shabu shabu. The typical hot pot with boiling water and konbu, excellent ponzu and goma sauces: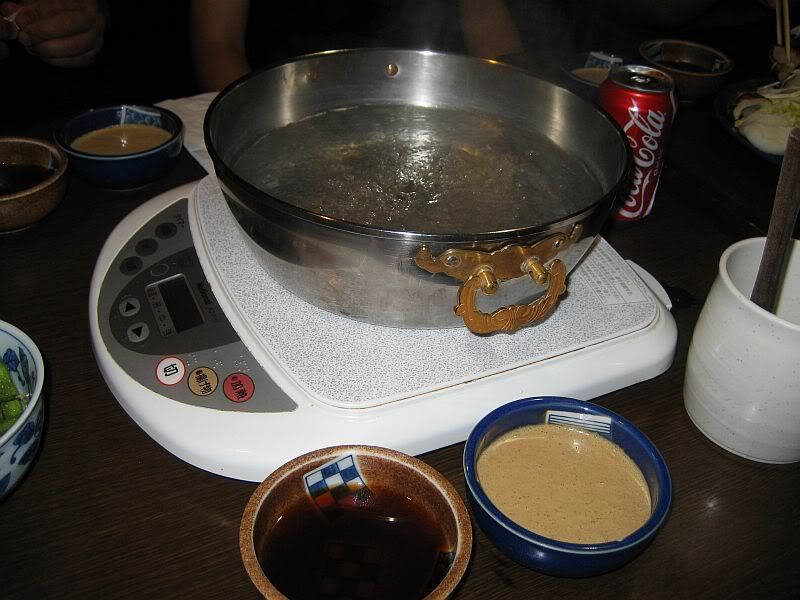 A large plate of fresh veggies with loads of shiitake and enoki mushrooms, chrysanthemum leaves, napa cabbage, wide udon noodles, and mochi: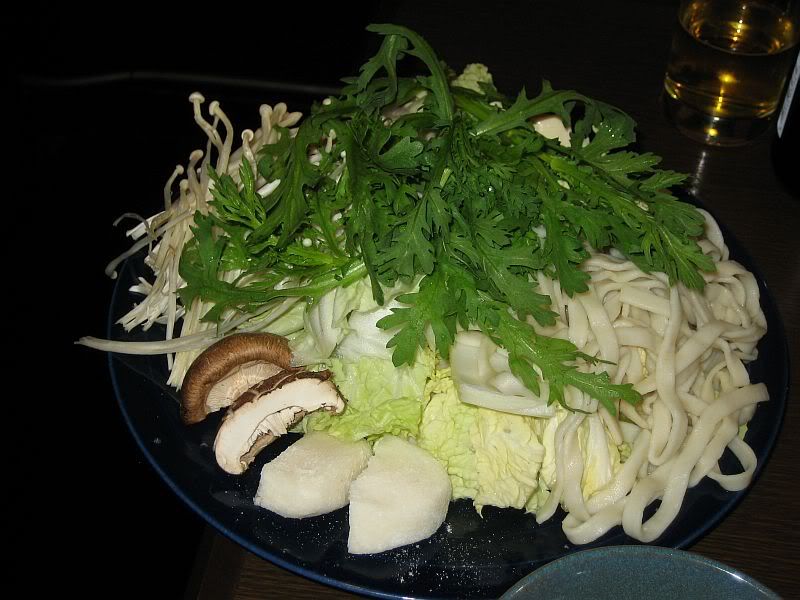 The special beef was fantastic, I think we went thru at least 12 plates. Check out that beautiful marbled meat: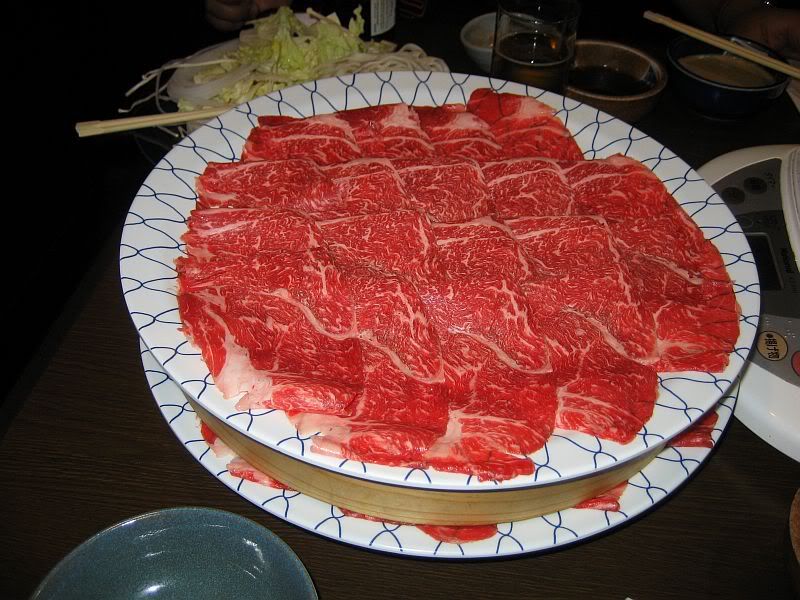 One of our hotpots ready for us to start cooking:
The pork was excellent too:
A special treat with our shabu shabu was a very hard to find in L.A. bottle of Koshihikari Echigo beer: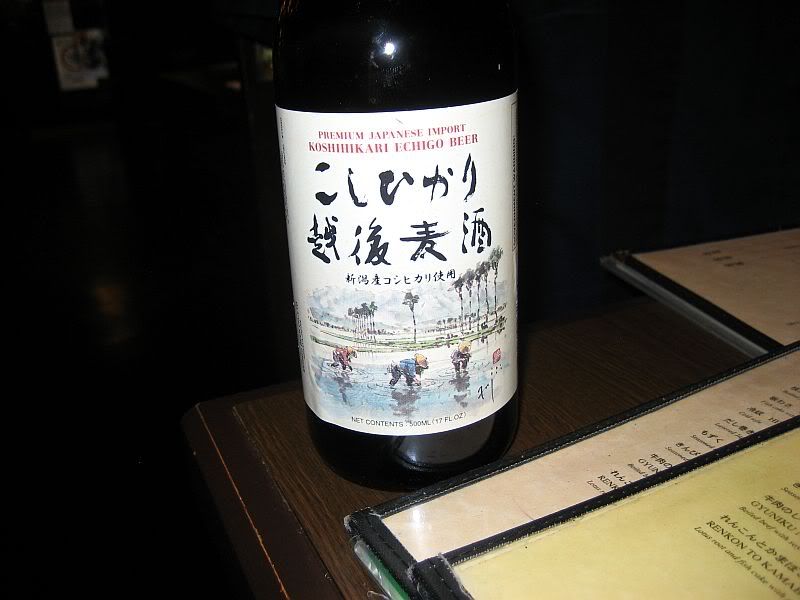 Towards the end of our dinner, the broth from the shabu shabu made for a delicious soup with our noodles:
And hot green tea and a dessert of red bean, fresh cut fruit and gelatin: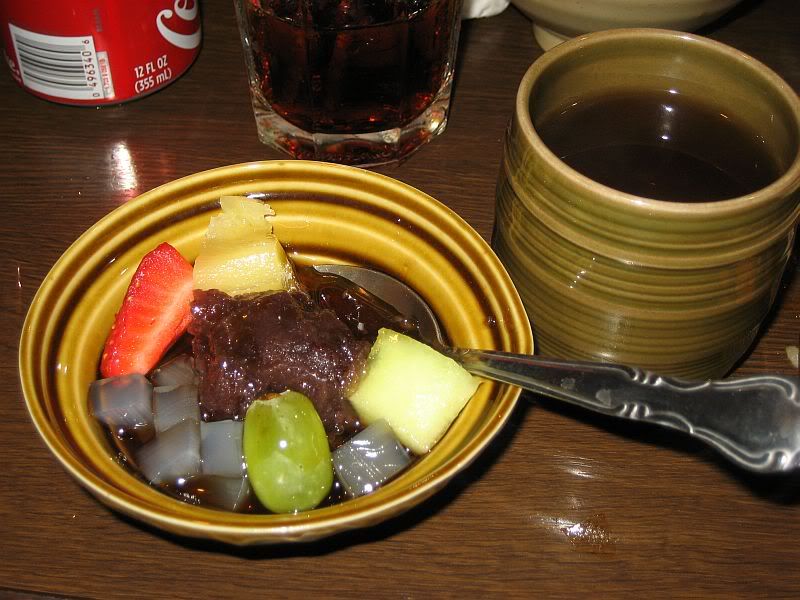 The quality of the AYCE beef is great and the service is excellent. My understanding is that the owner of Kushi Shabu used to have a similar restaurant in Tokyo (before migrating over to L.A.) So I think this is very authentic shabu shabu.
We had a fantastic time sharing a delicious dinner with our family
Regards,
ED-209