For some strange reason, I've recently had a craving for some fried chicken. I think there's something satisfying about using your fingers and picking up a hot piece of deep fried chicken and biting into a crunchy batter and tasting the delicious moist chicken meat. I've also been traveling so went on a little adventure to try different types of fried chicken places.
The first place was not your typical fast food joint. Located in the central area of downtown La Paz, Bolivia this must be the highest altitude fried chicken restaurant in the world. I noticed it the first day during my visit and ended up trying it with a colleague. I found out that Pollos Copacabana is a popular local restaurant and the lines reflect it. During dinner time, the line was out the door and around the corner but luckily it moved pretty quickly and the inside was very spacious with two floors to accommodate a large number of guests.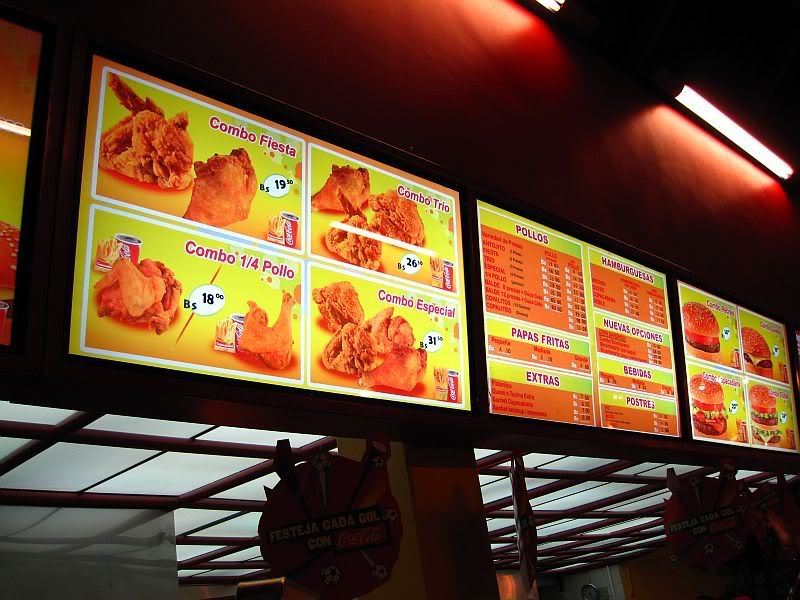 I placed my order for 'combo trio' which is 3 pieces of fried chicken, a side of french fries and a drink.
Right behind the counter was a small army of workers dishing out the chicken: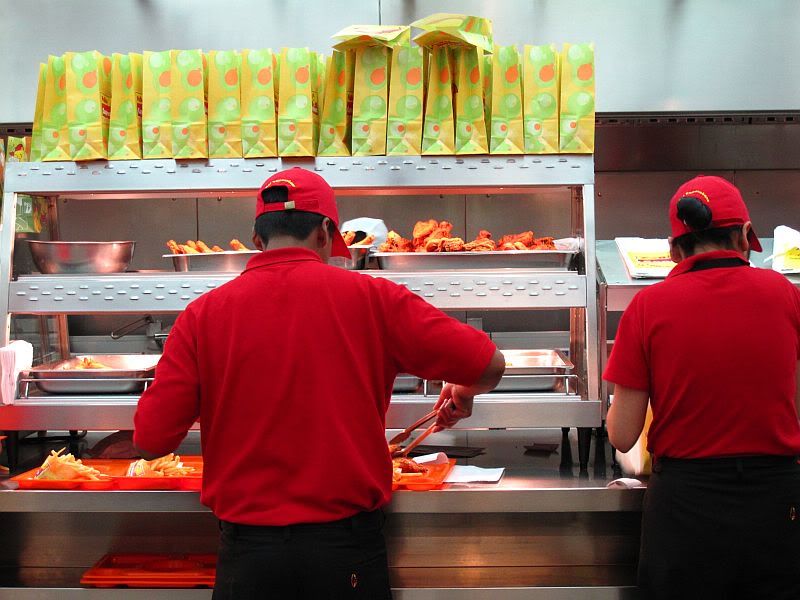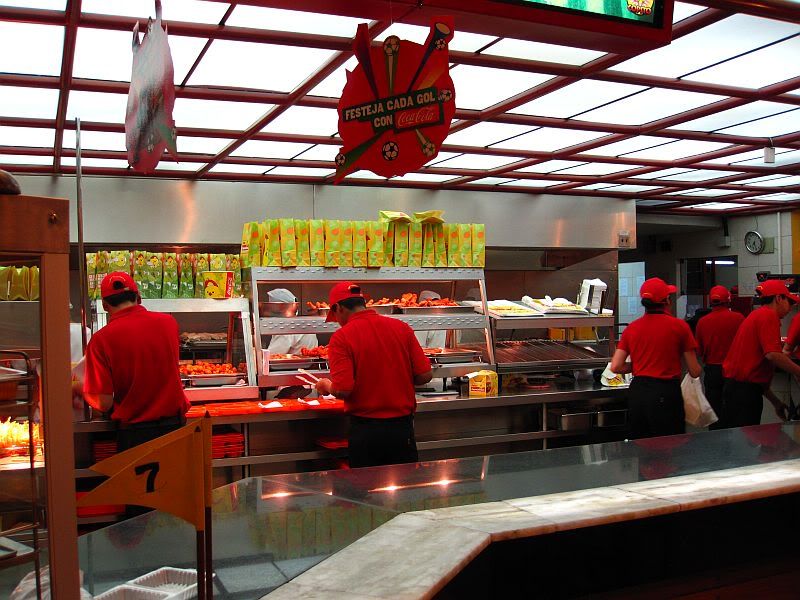 After a few short minutes my number was called and our food was ready: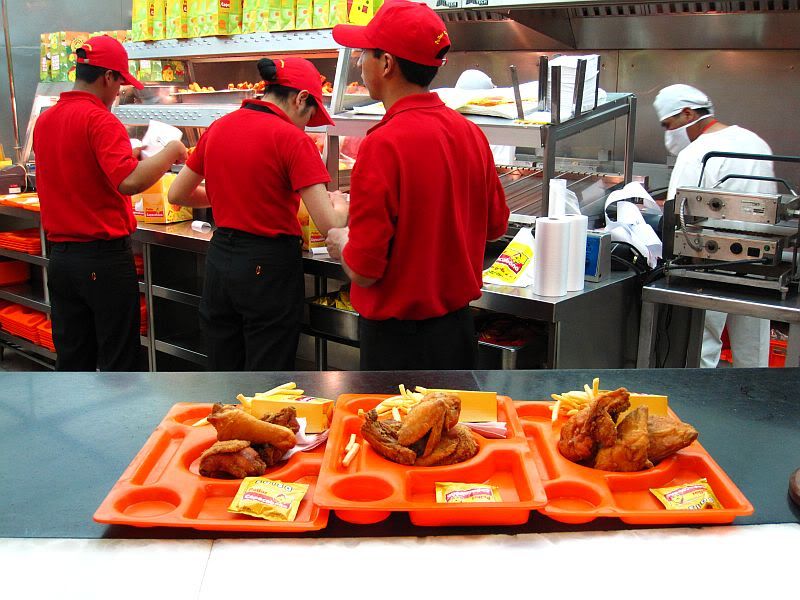 I requested dark meat and got a drumstick, wing, and a thigh:
My combo included a packet of salsa and a little container of ketchup: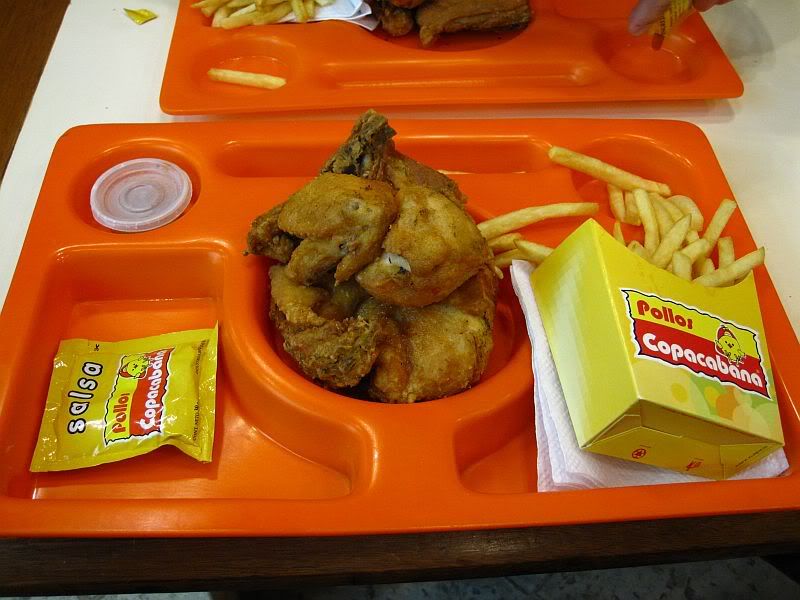 Wow, this was some good tasty fried chicken. It was nicely seasoned and had a very thin layer of batter. outside was surprisingly crispy and the chicken itself was so moist. Maybe chickens taste better at high altitude? And the fries were fantastic too. I haven't had such good french fries like this in a while.
Next was a quick visit to NY for another business trip. Right around the block from Times Square in New York City was a Korean fried chicken place named BonChon. I'm familiar with this place because they are popular here in Los Angeles (although my favorite Korean fried chicken place is Kyochon). So I had to stop by and compare it.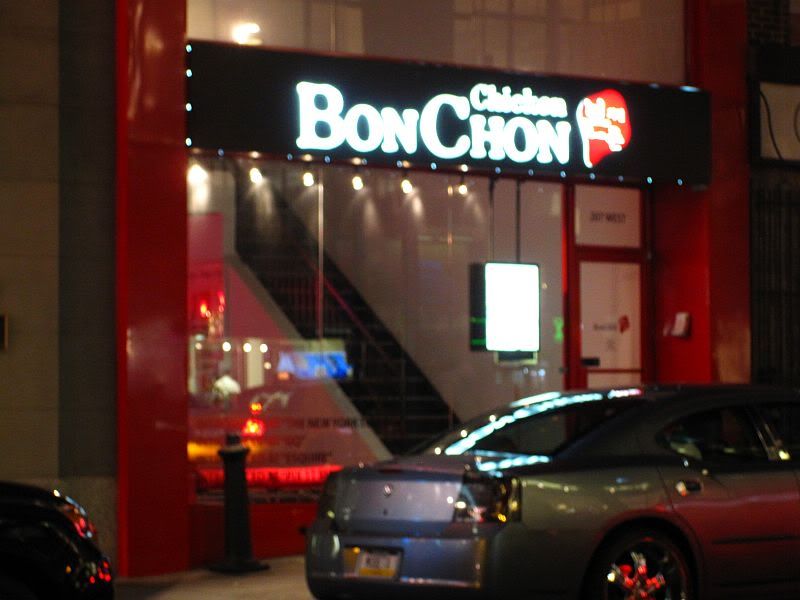 BonChon is not a fast food joint, it's a sit down restaurant with a bar downstairs and dining tables upstairs. I wasn't that hungry and just wanted to sample the chicken so I ordered a small combo which is 4 wings and a chicken leg. It included one side (choice of salad, rice, kimchi and a few other items) and I went with the steamed white rice.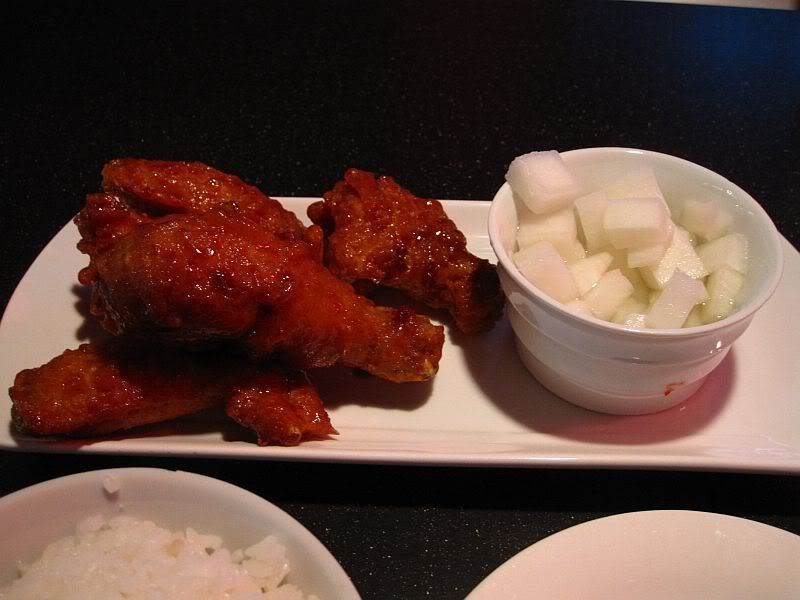 It was slightly expensive for only a few pieces of chicken but it was really good (but still not as good as Kyochon). It had a thick but incredibly light and crunchy batter with a sweet soy sauce and garlic marinade. A small bowl of pickled radish came with my dinner. Overall it was really good but on the expensive side.
Last was my frequent stopover, Atlanta Georgia airport. Located at the intersection of concourse B, it's one of my go-to places when I have a connecting flight thru Atlanta. Even at 8am in the morning, they still offer deep fried cajun style fried chicken. Makes me happy after long flights. My order was the 2 piece special, a leg and thigh, with a buttermilk biscuit and a small side of cajun dirty rice.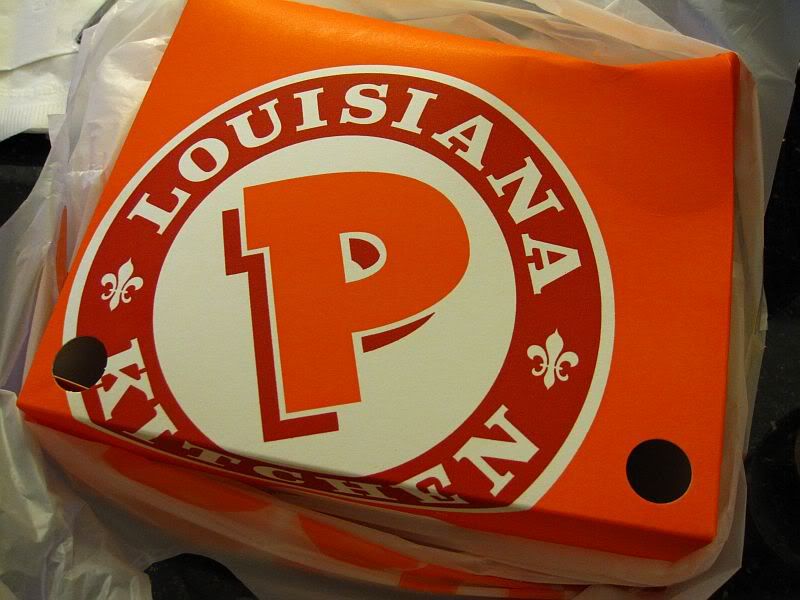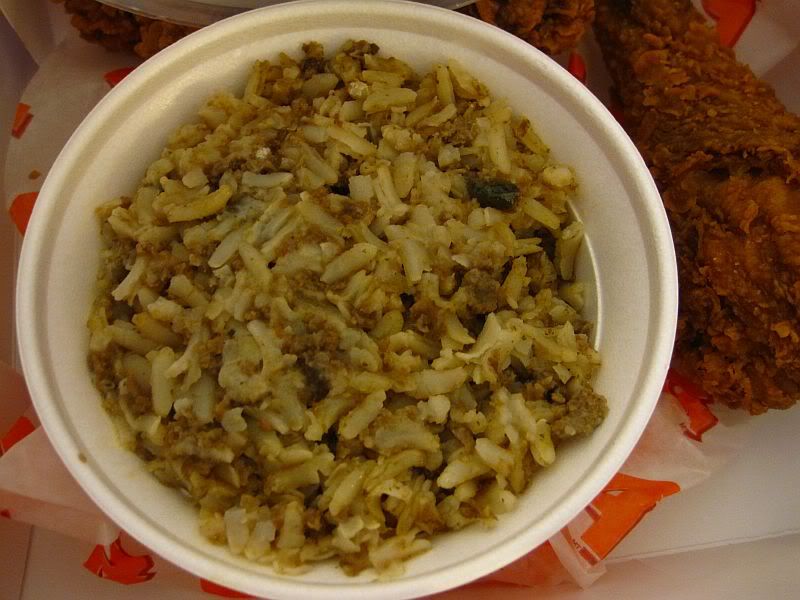 So does anyone else have a favorite fried chicken restaurant? Any special variations like the Korean fried chicken?
Regards,
ED-209