Met up with a small group of fellow PuristS to catch up on things after the New Year holidays. So we met up at an old standby, Lawry's Prime Rib. It's been a few years since I've been here but it was a treat to see a familiar setting and consistent food. It was exactly as I remembered it, the famous spinning salad bowl with chilled forks to start.
For our main meal what else but a juicy delicious Lawry's cut bone-in prime rib served from their shiny silver carts.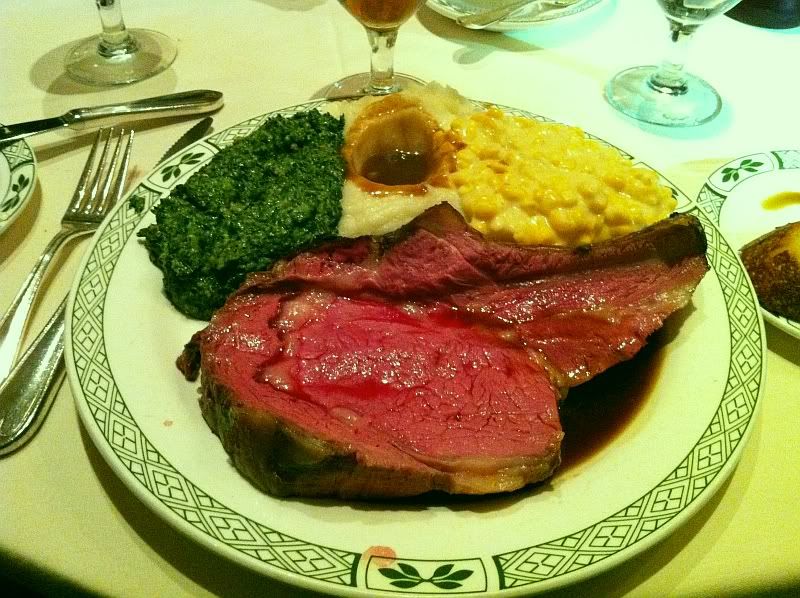 Medium rare with mash potatoes and gravy, creamed spinach with bits of bacon and onion, and probably the best creamed corn on planet earth!
One of my dining companions order the huge double cut 'Beef Bowl cut' that is traditionally served to football players before the annual Rose Bowl tournament.
The prime rib was delicious and so tender that I finished my entire meal.
During dinner we talked about other restaurants in the West LA area and brought up this new Hawaiian shave ice place for dessert. My favorite place to spend holidays is Hawaii and I was excited to hear about this so we all decided to skip dessert at Lawry's and head over to Sawtelle Blvd to a small joint named Blockheads Shavery.
A short drive over past the 405 we quickly found parking and saw a number of people hanging around the store but no real wait in line.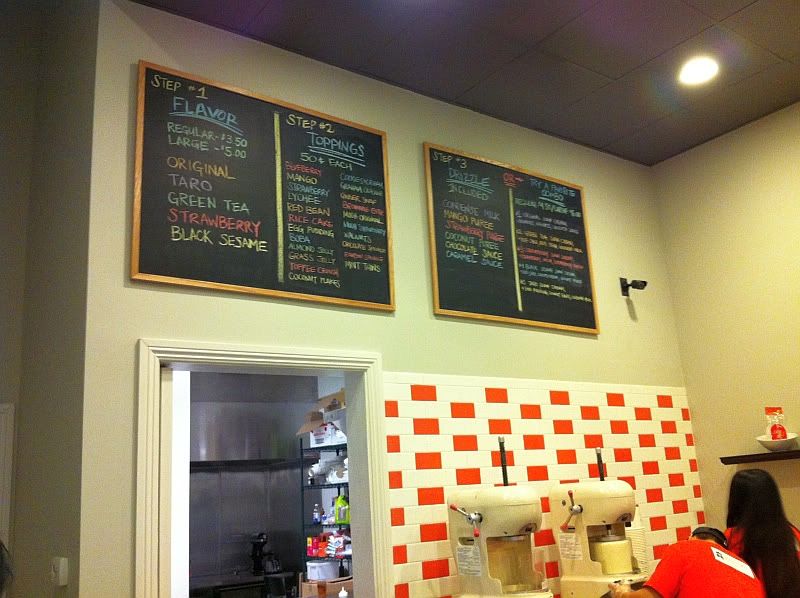 Ordering was simply 1, 2, and 3 by picking a flavor of shaved ice, then toppings, and finally a sauce.
My fiance and I played it safe and ordered a strawberry flavored ice topped with mangos drizzled with mango puree sauce.
It was surprising at first. I was expecting a typical shaved ice with flavored syrup poured over it like Matsumoto's on the North Shore of Waikiki. However, this was completely different. It was more like sheets of shaved iced frozen yogurt and had a very creamy texture. Nothing like a regular shaved ice I've ever had in Hawaii.
But I have to admit that it was really good. I liked it much better than Pinkberry.
Here's a pic of a fellow PuristS selection with lychees:
It was great to meet up for dinner and discover a new dessert place.
Regards,
ED-209