Finished up with meetings early so made a quick run for some Philly cheesesteaks before heading over to the airport for my flight out. Where to go? Of course Pat's 'King of Steaks' that claims to be the inventor of the Philly cheesesteak. Open 24/7 I asked our cab driver to make a quick detour to grab bite to eat. It's been several years since I've been here and it hasn't really changed much. The last time I was here I actually tried a cheesesteak at Pat's then walked over to Geno's across the street and tried it too.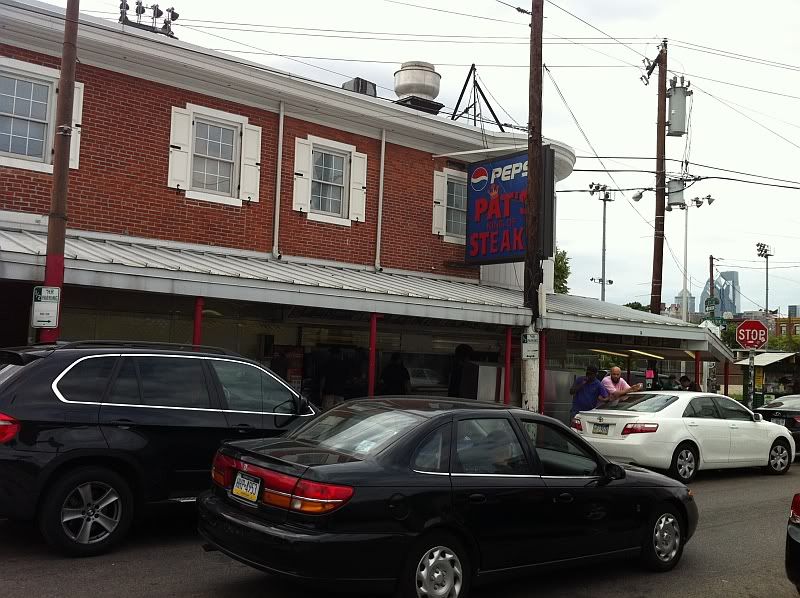 I don't know why they make such a big deal about the ordering process. Basically you have to say 'wit' or 'wit-out' if you want onions. Then specify the type of cheese ( I selected the classic Cheese Whiz).
One order of the whiz, wit, with mushrooms and peppers: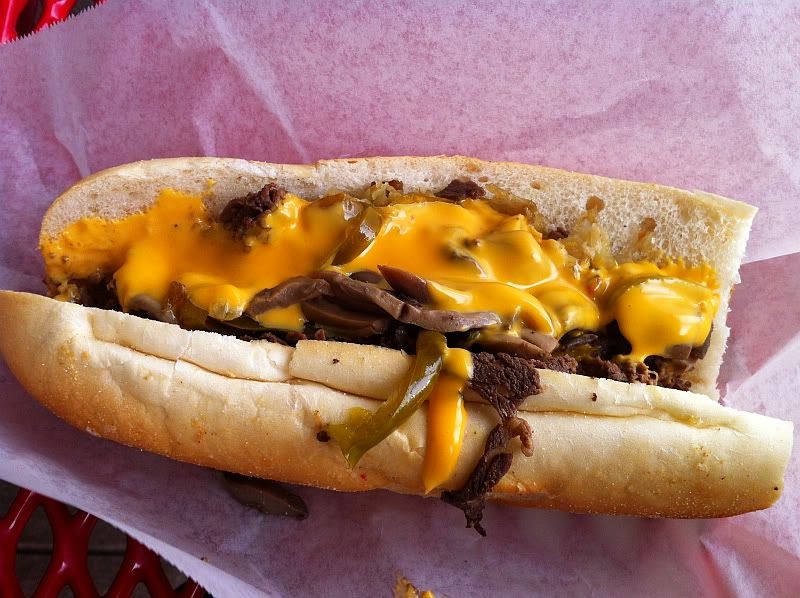 And another for the flight home, a whiz, wit with just mushrooms:
One line was for ordering the cheesesteak which was made almost immediately, and then a separate line for drinks and fries: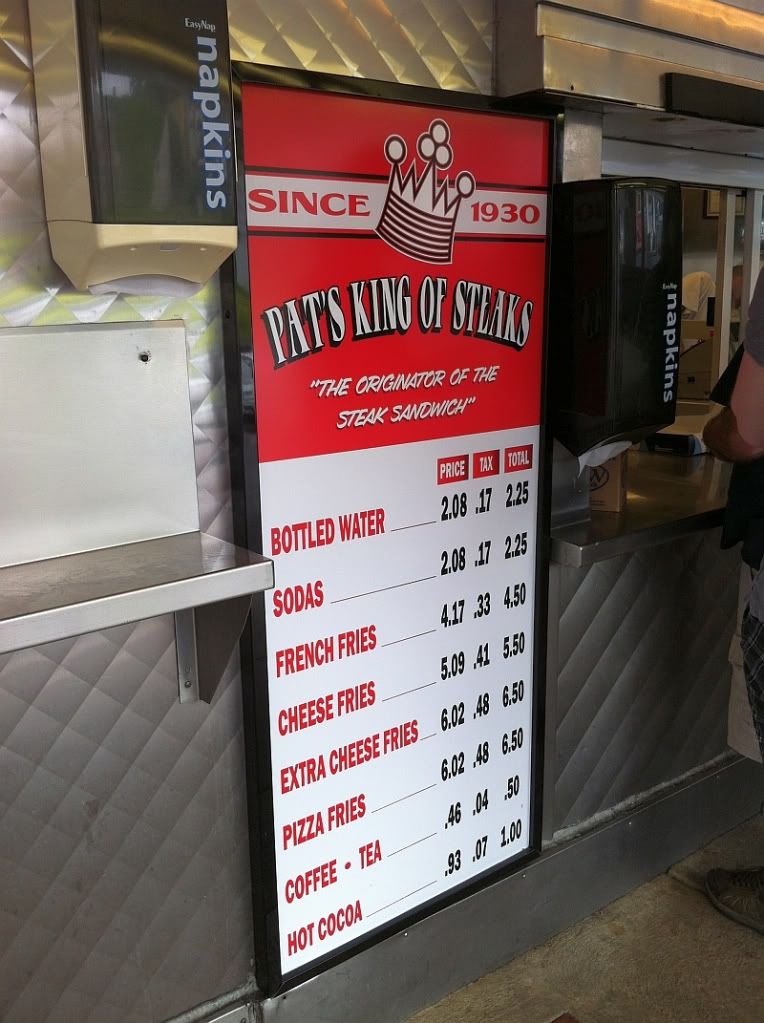 Delicious! I heard from our driver that Tony Luke's was supposed to be a lot better, maybe I'll try it on my next trip.
Regards,
ED-209