Actually my birthday was on July 31, but we celebrated it on August 1st, 2006.
For an adequate celebration an appropriate dinner is called for which we had at the "Bastide de St. Antoine, Grasse" above Cannes at the Côte d'Azur. The Bastide de St. Antoine is a small hotel with a breath taking view over the whole valley.
But the most important (at least for me) is the restaurant. One of the greatest in the world and run by one of the best cooks I ever met: Jacques Chibois, whom I have known for over 20 years, already when he still was in Cannes at the "Gray d'Albion" hotel, where he managed the "Royal Gray". One time he had 19.5 points which back then was the highest the guide "Gault et Millau" ever rated.
Ever since I have patronized his restaurants and was never ever disappointed. He has a most inventive kitchen (nouvelle cuisine of course) and a wine list you can only dream off. You will find any wine in his never ending wine list, be it by name or year.
We were four: my friend Ralph Graf (who is a great watch Wis and has acquired my most complicated wristwatch some time ago), his wife Sandra, Lady Arran and I.
I apologize for the quality of the pictures; it was the first time that I worked with a new camera.
Hereunder you find a photo of Mr. Jacques Chibois flanked by Ms. Sandra and Lady Arran: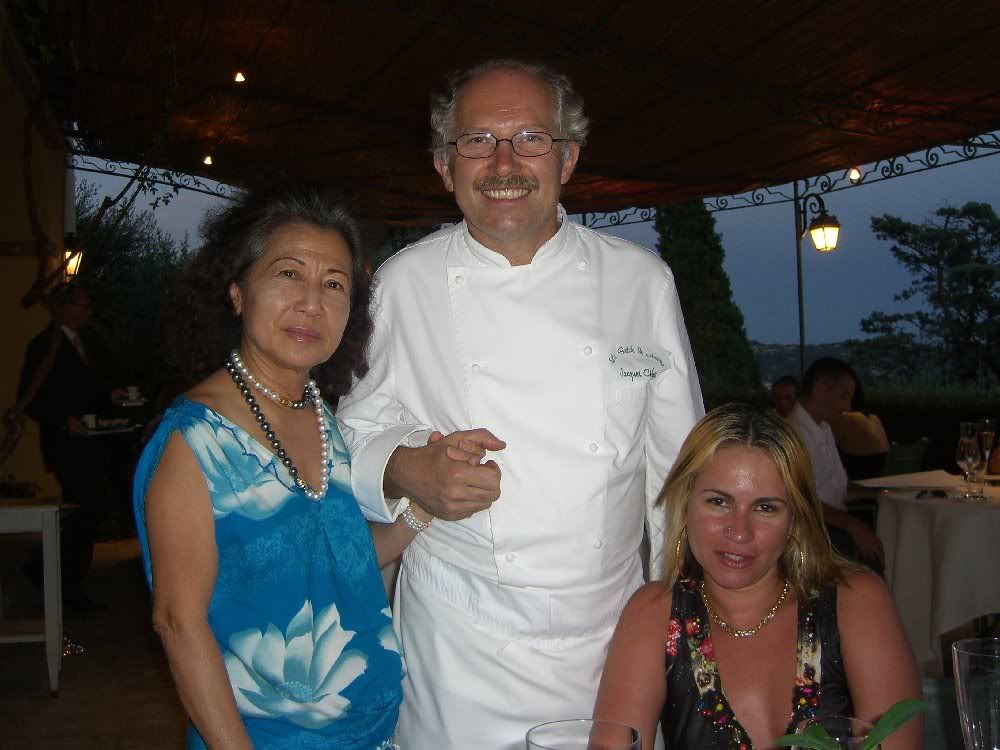 We started with a beautiful Laurent Perrier rosé Champagne, and followed with only white wines. The one we have chosen was Puligny Montrachet:
Now we started our 10 course menu with the "amuse bouche". It contained a choice of small melons, ravioli with celery and ginger, a small cake of shrimps and a tomato soup with olive oil: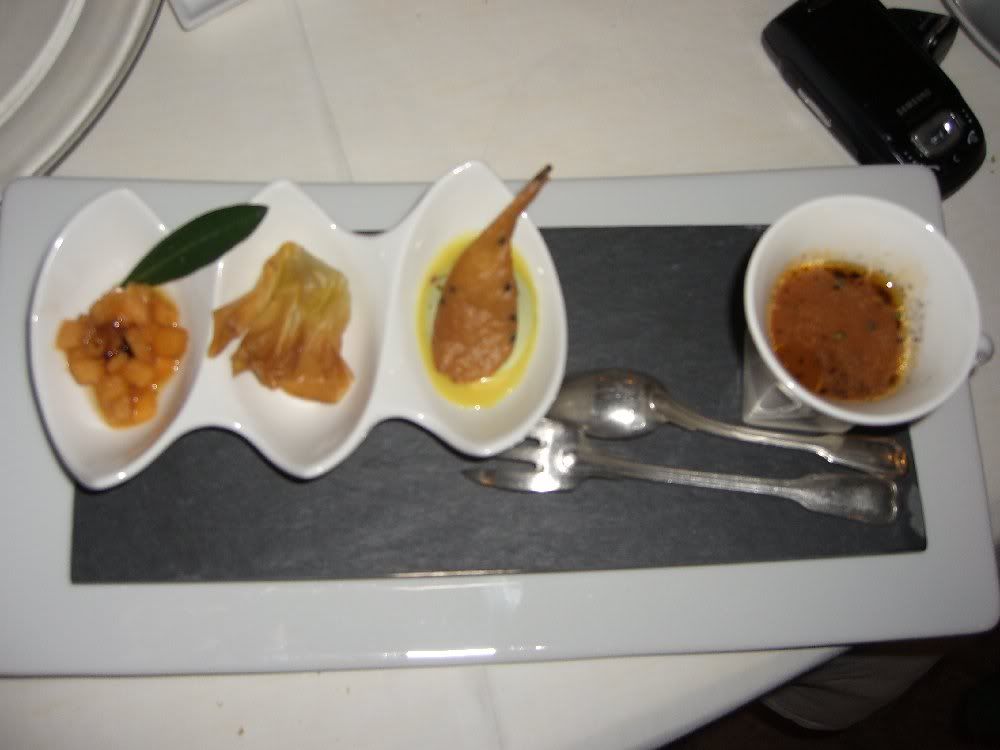 Now came a soup of pumpkin (SALUTE TO MISS PUMPKIN) with mushrooms of the forests in a truffle sauce and truffles in small slices: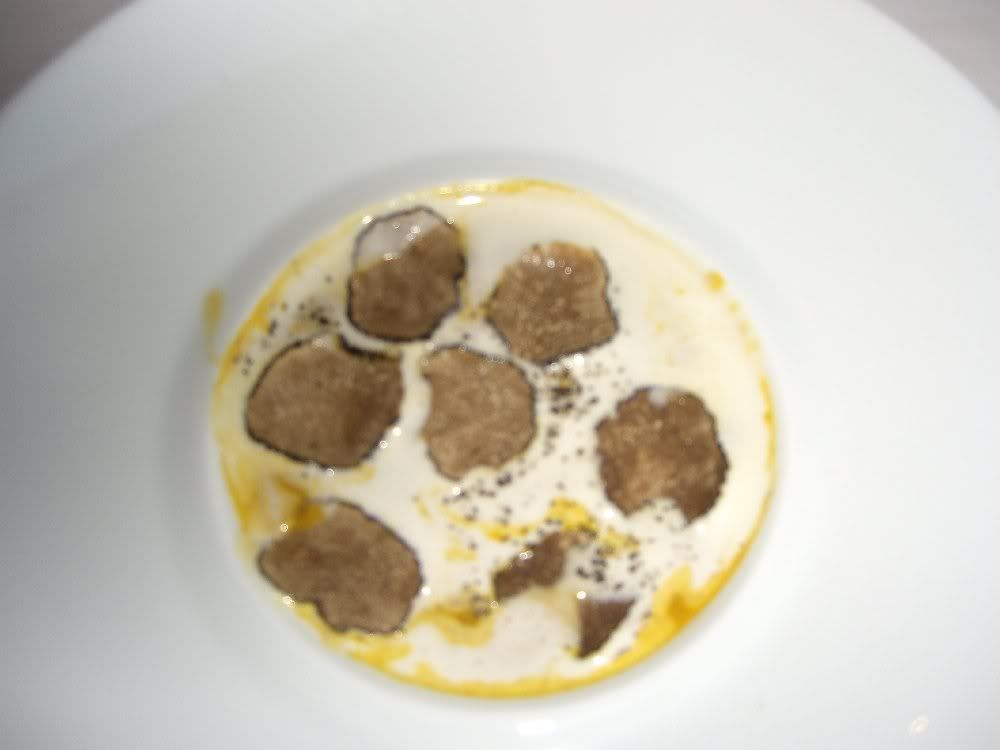 Our friends however had shrimps in a sauce with a single truffle slice:
Now my wife got a composition of Scallops, which all others did not like. Hence, the dissidents got a slice of home made goose liver: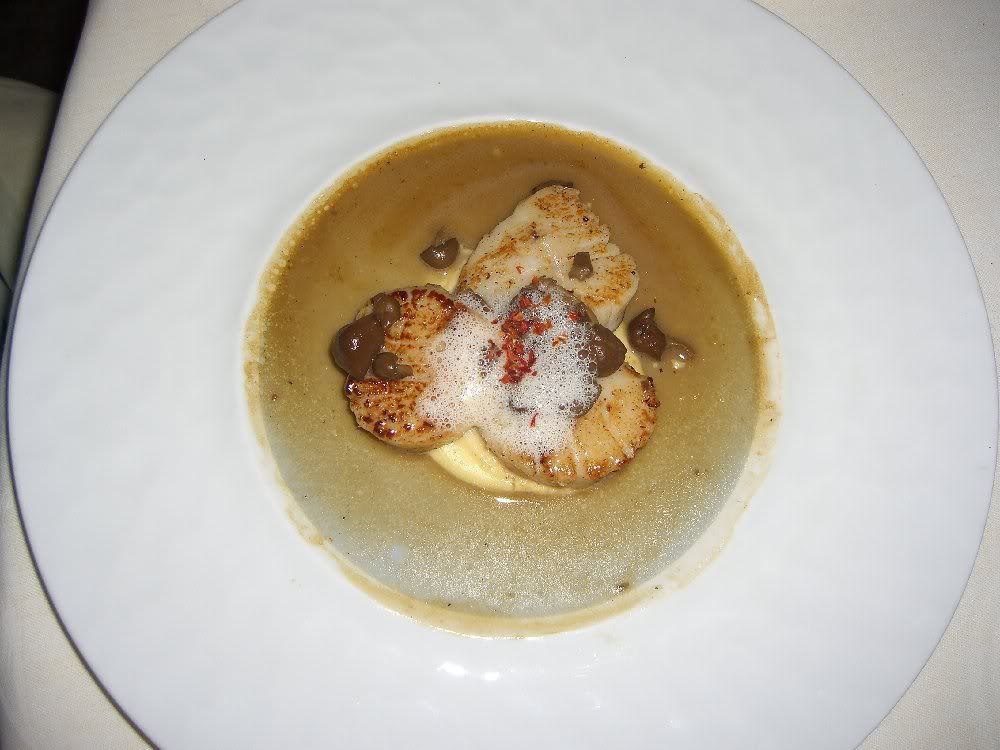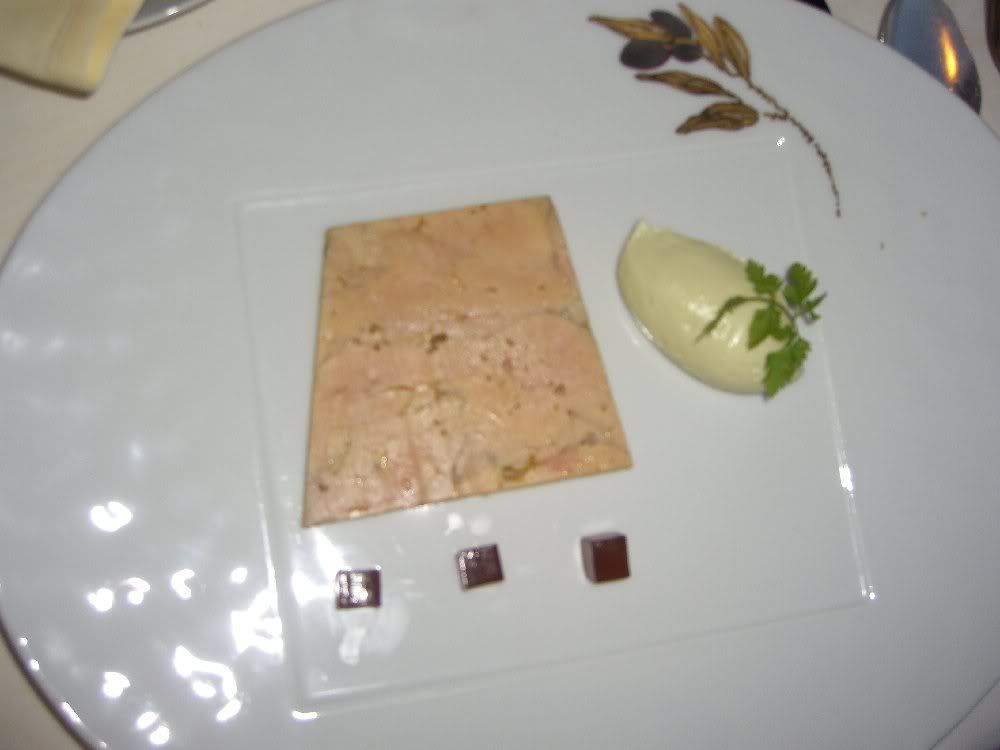 This was followed by so called Caviar of pasta with truffles, accompanied by a sauce of chanterelles: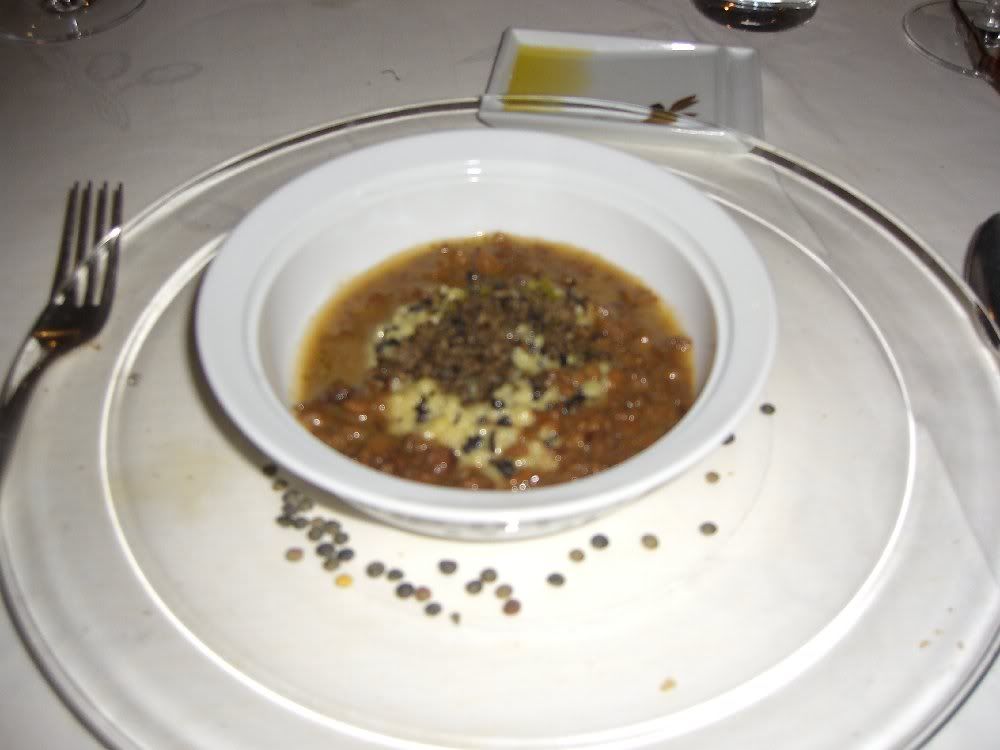 Now came a fish called "Pageot", a kind of bass, in wonderful sauce: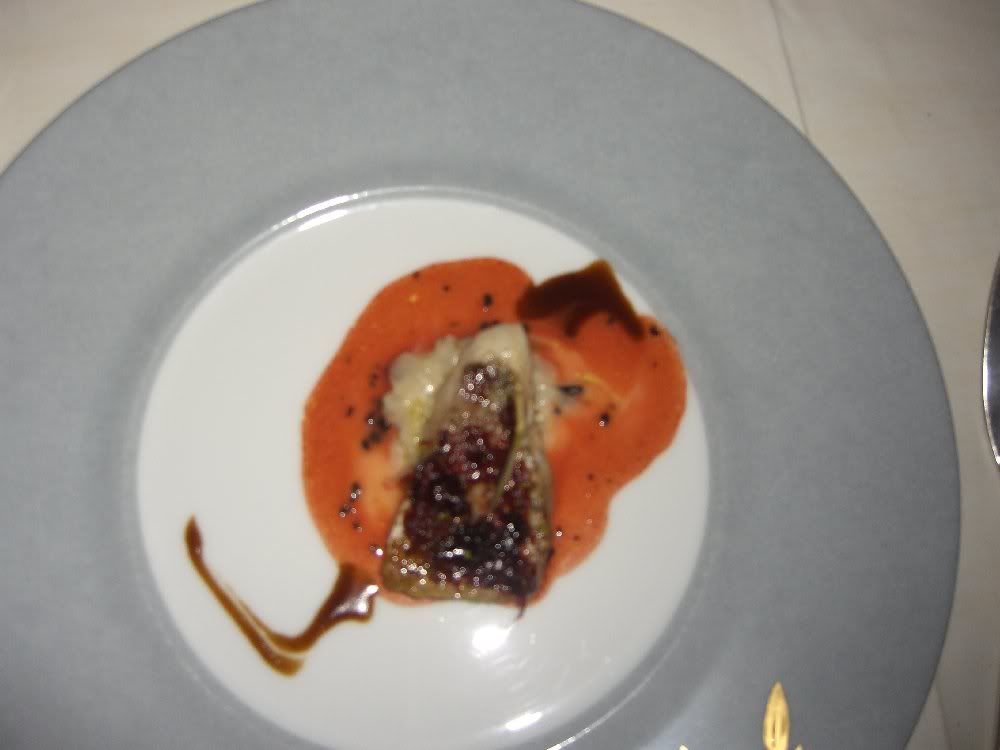 Sandra had a flounder and Ralph had a lobster, the latter cut in small pieces, all wonderful and uniquely tasty:
Next came some "Fricassee Langoustines with rice", giant shrimps: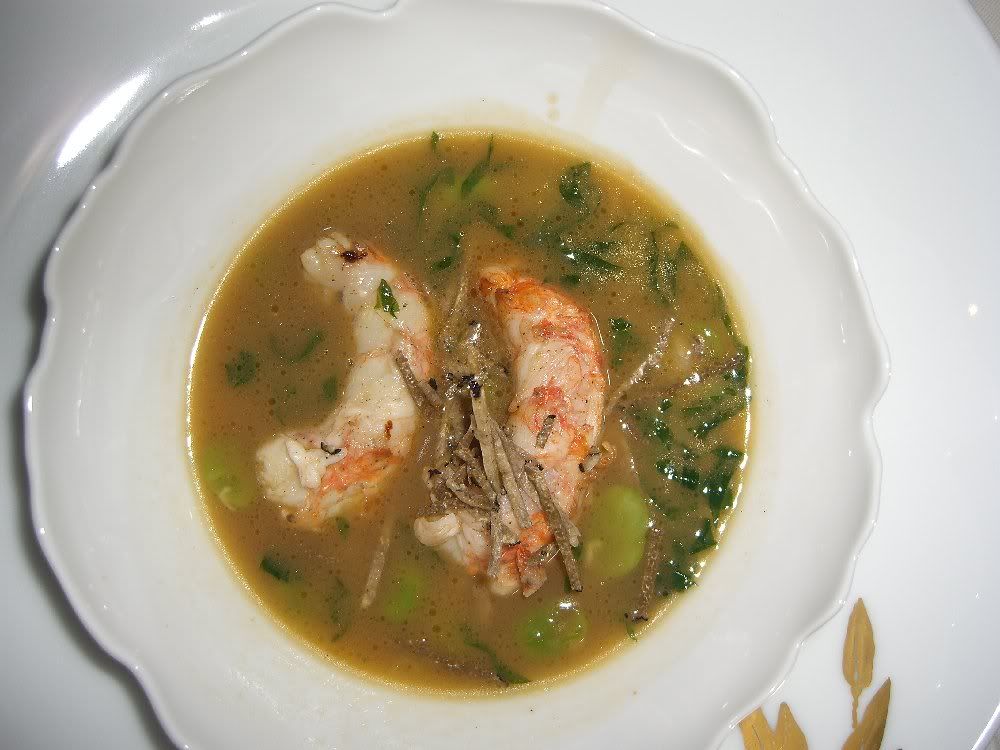 Followed by the main dish: Rabbit with truffles, accompanied by a mash of hazel nuts: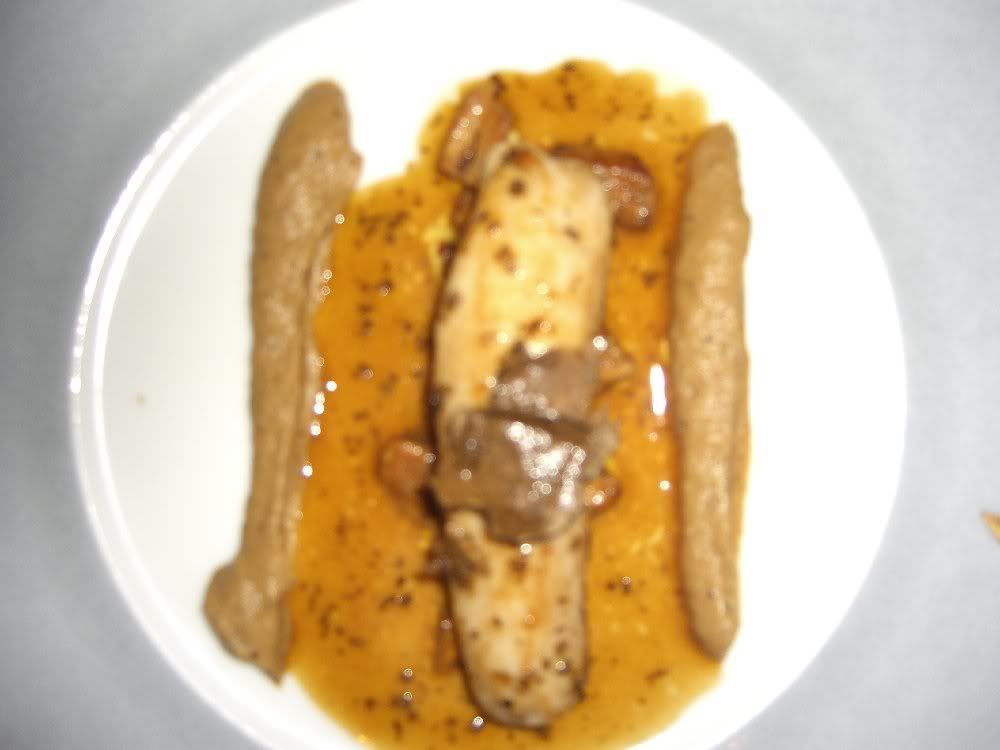 Then the cheese platter was offered with a great variety of cheese: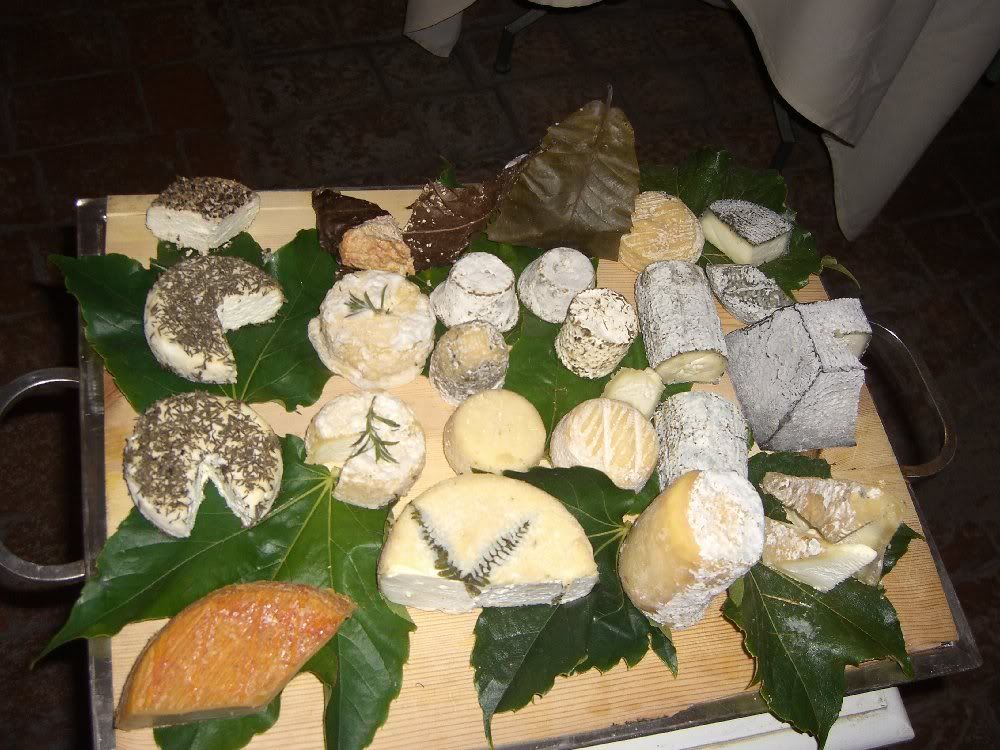 The first dessert was warm cherries with a sweet sauce: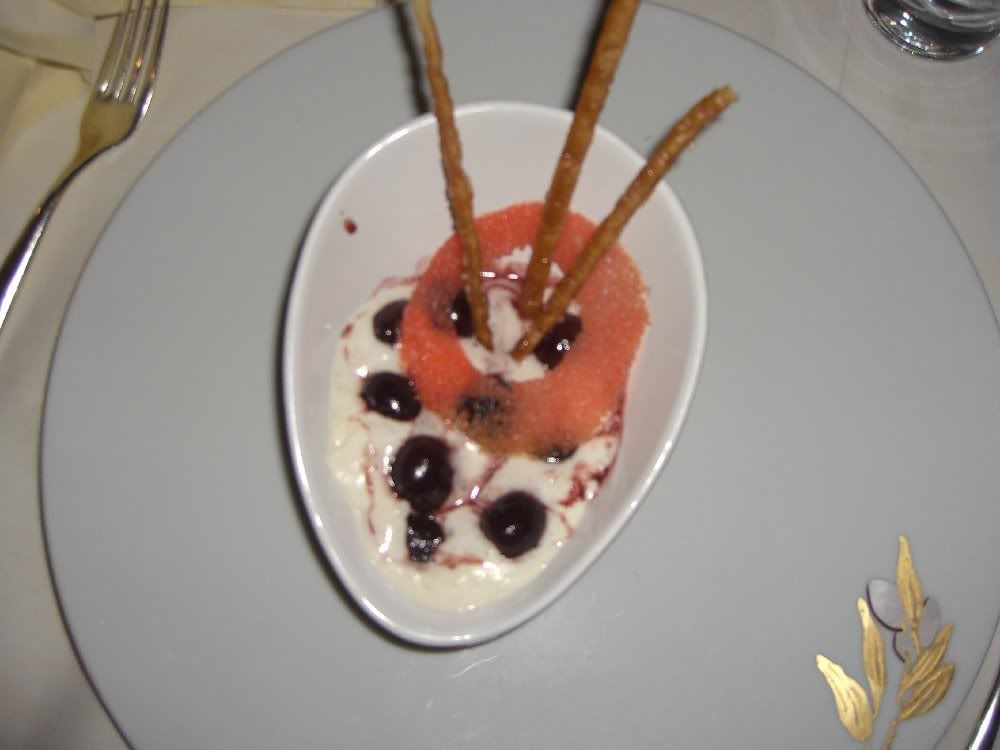 Whereas my friends had strawberries of the forest and normal ones too:
Now came a platter with "friandises and petit fours", a very nice sweet choice:
And then as final mighty hurray we had a Panacotta of chocolate with a Mandarine sherbet:
No coffee no digestives. We were full and happy, particularly that the driver brought us home since we all started to sleep in the car after such a wonderful meal.
My old Mercedes V12 6 liters 600 SEL: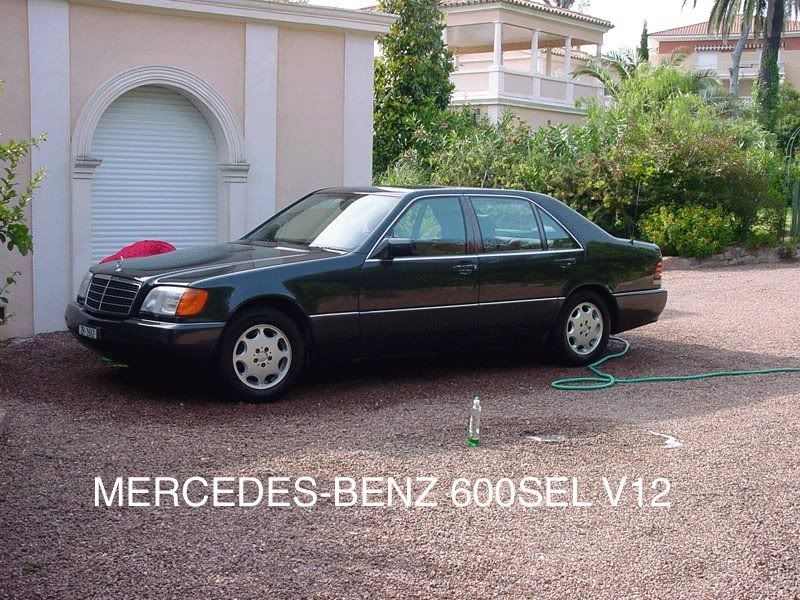 I made a vow to come back whenever I can, but at least once per week.
Warm regards
Lord Arran