A group of cute little squaws in the San Gabriel Valley were sending smoke signals to TM to join for a dinner at Indian Restaurant
Where are you TM? Still in Inner Mongolia playing with Lambo's? You missed it on Monday, we wanted to take our pal 'G' to someplace fun to celebrate his b-day. What better than going to Indian Restaurant after hearing all the stories from you, DRMW, and ATM? LOL
Traffic was pretty clear on the 210 in the diamond lane. We arrived early and found a nice corner parking spot. (sorry for the bad iphone pics)
Hey wait a minute, that's JLC and we wanted to check it out, but it's NOT the JaegerLeCoultre BH boutique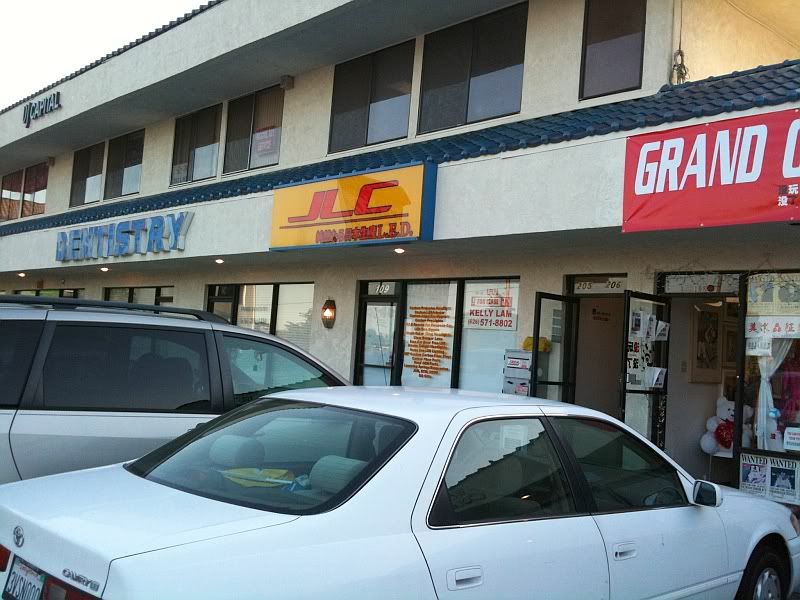 Main entrance. We're all wondering who is Uncle Yu?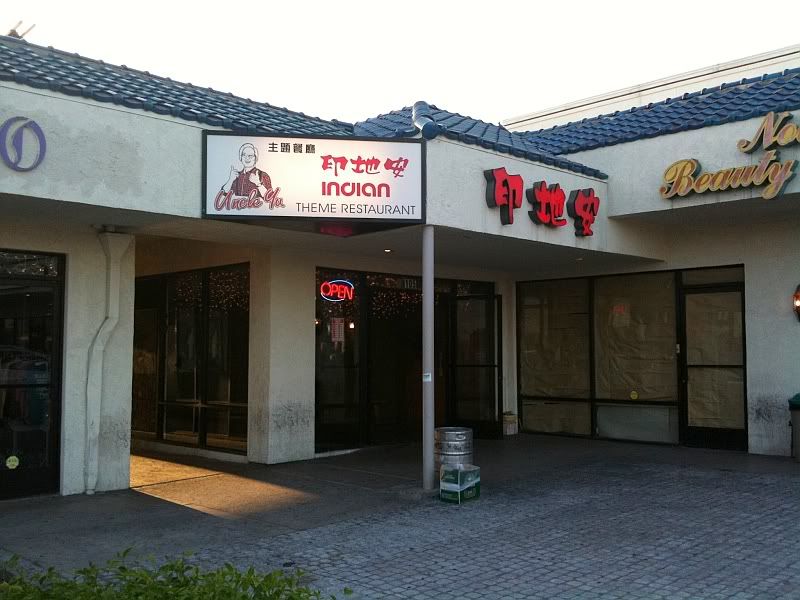 Here's the laminated menu:
A pitcher of beer for the table. I don't really drink beer, but that has got to be the smallest beer cup I've ever seen:
Some very tasty watermelon juice: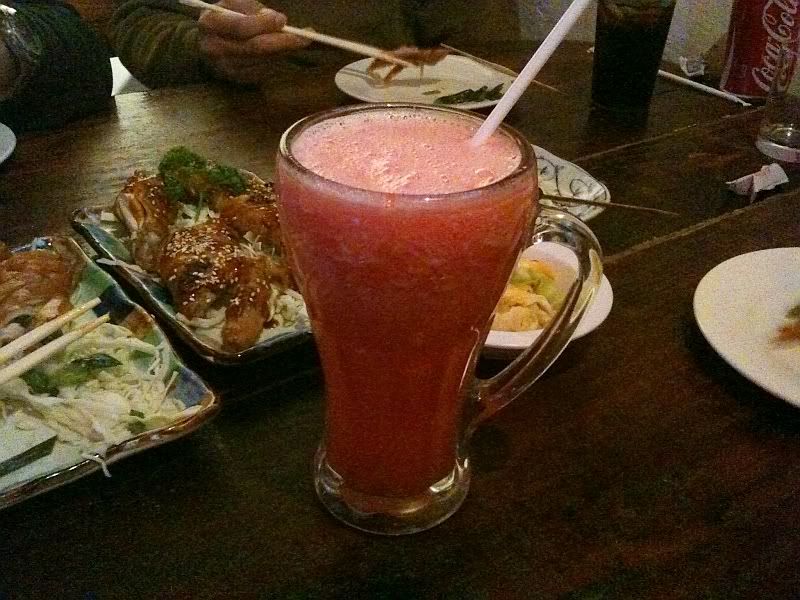 The girls are supposed to be really cute and wear skimpy clothes. Hmmmm, interesting:
So what's for dinner? A bunch of Taiwanese style pub food. We started with grilled chicken hearts: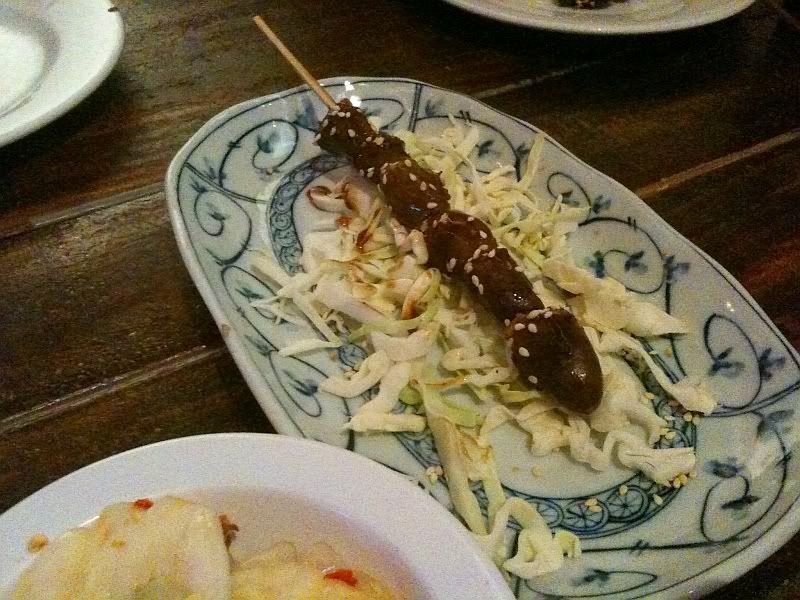 And chicken wings (in some type of sweet and sour sauce):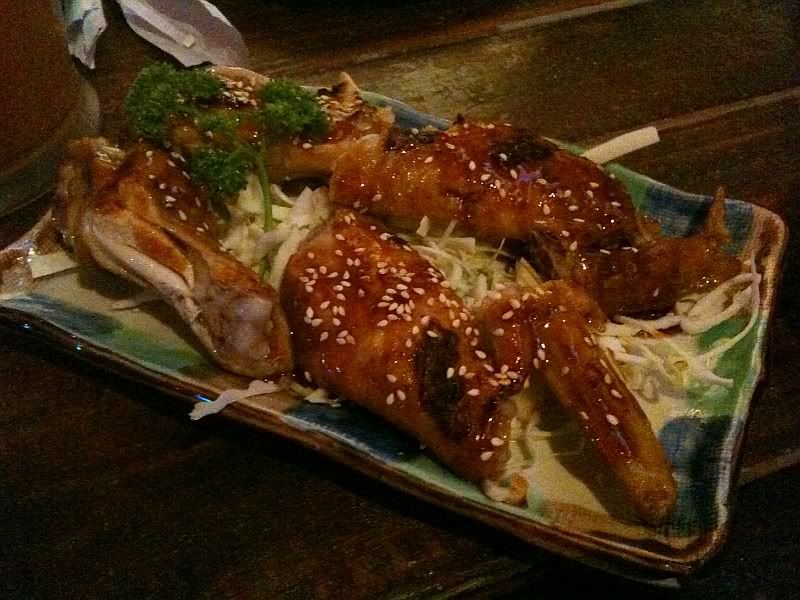 One of my favorites, the deep fried pig intestine with scallion: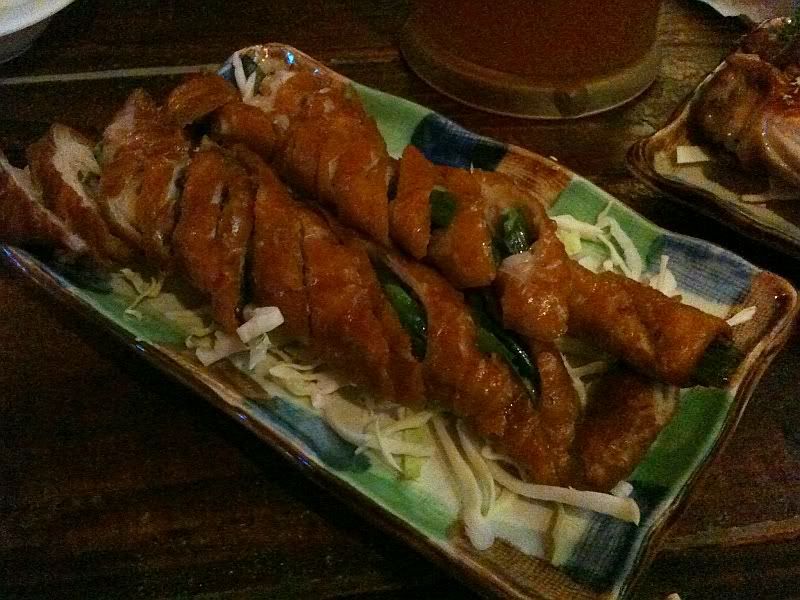 Deep fried squab cut in fours and served with a side of seasoned salt and pepper: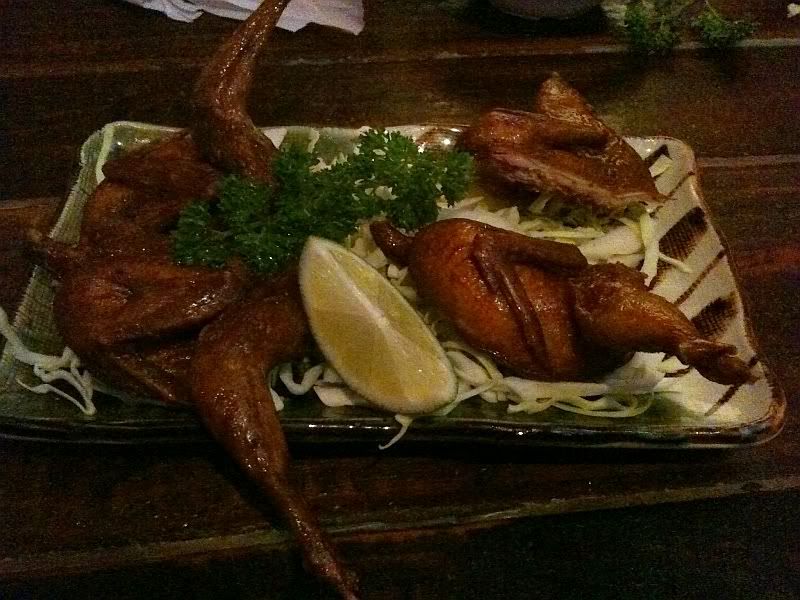 This was pretty good, sauteed clams with basil sauce: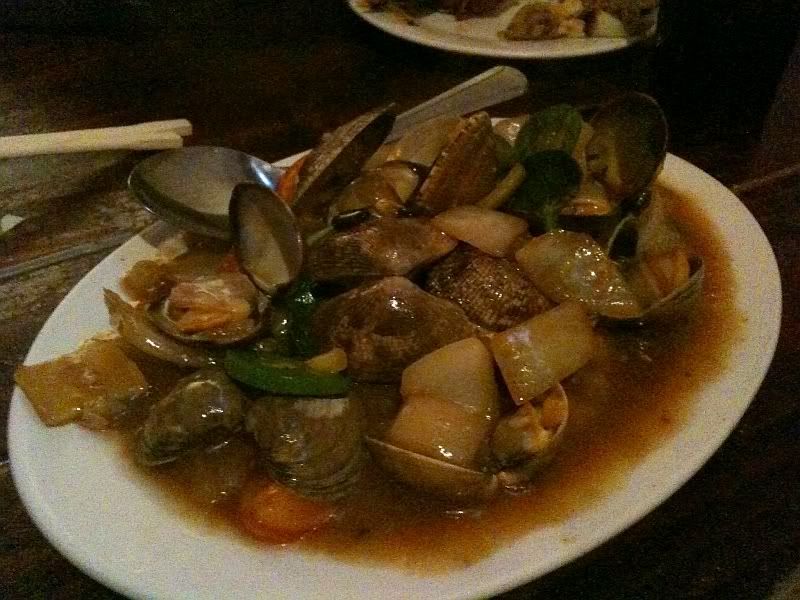 And lamb with veggies in a sizzling plate:
Indian restaurants famous dish, the 3 flavors hot pot. We ordered the combo which had chicken, squid and pig intestine:
And a plate of seafood fried rice noodles: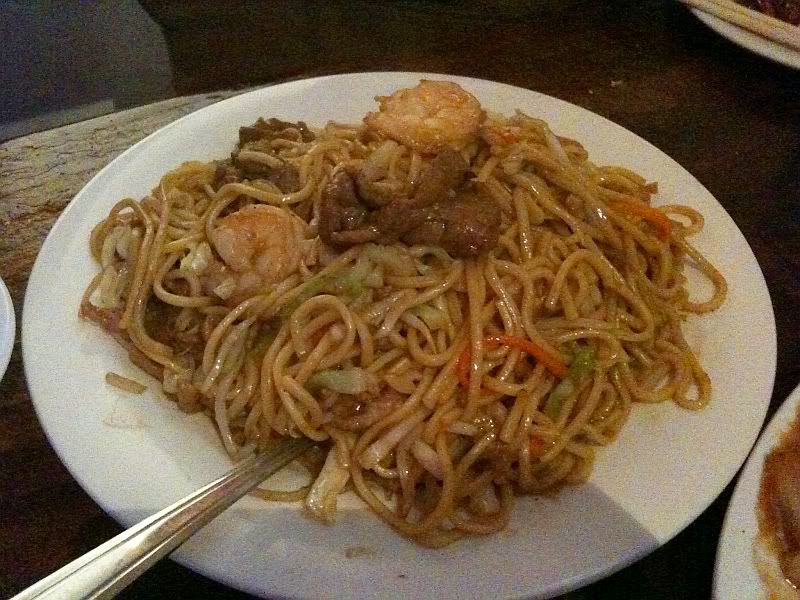 And last but not least grilled chicken skin and chicken tail (butt):
Then all of the sudden the lights go out in the restaurant. Our cute waitresses came by to sing happy birthday to our friend 'G':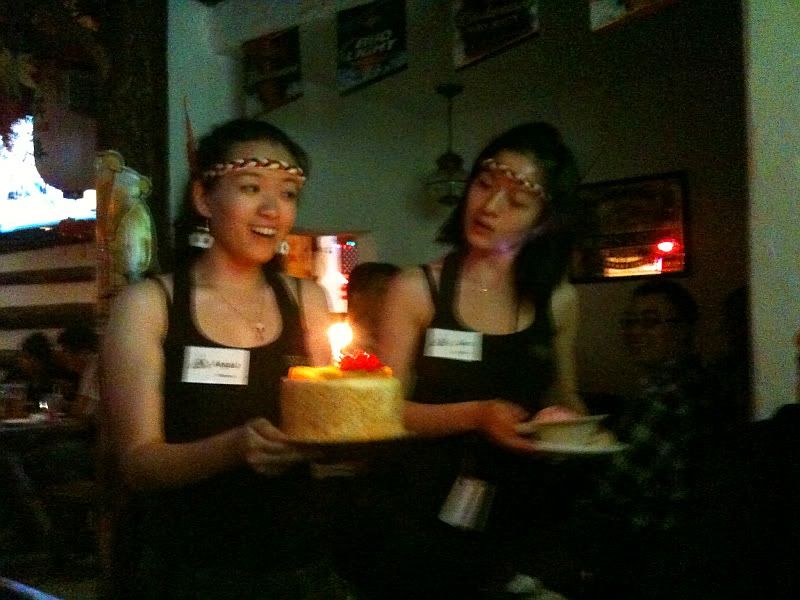 What kind of bday cake did we get? It looks pretty good on the outside with strawberry's, kiwi, and peaches: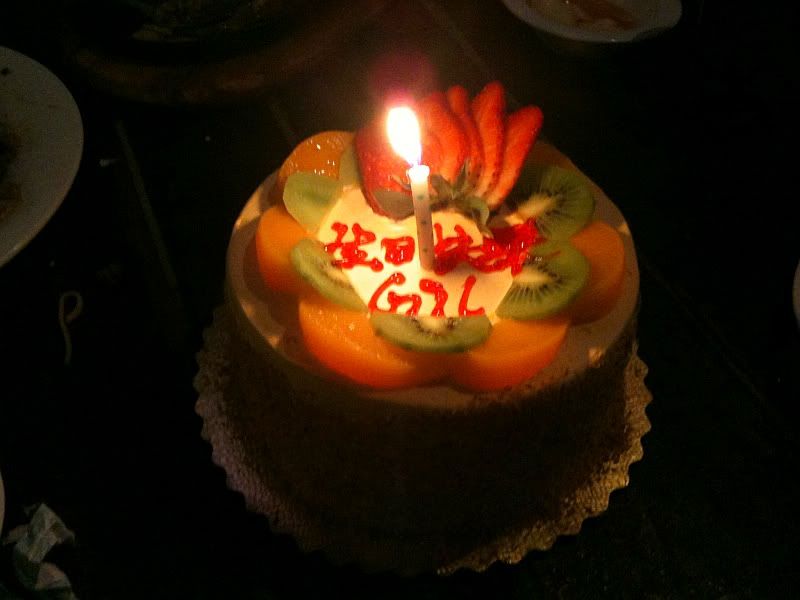 'G' made a wish and blew out the candles: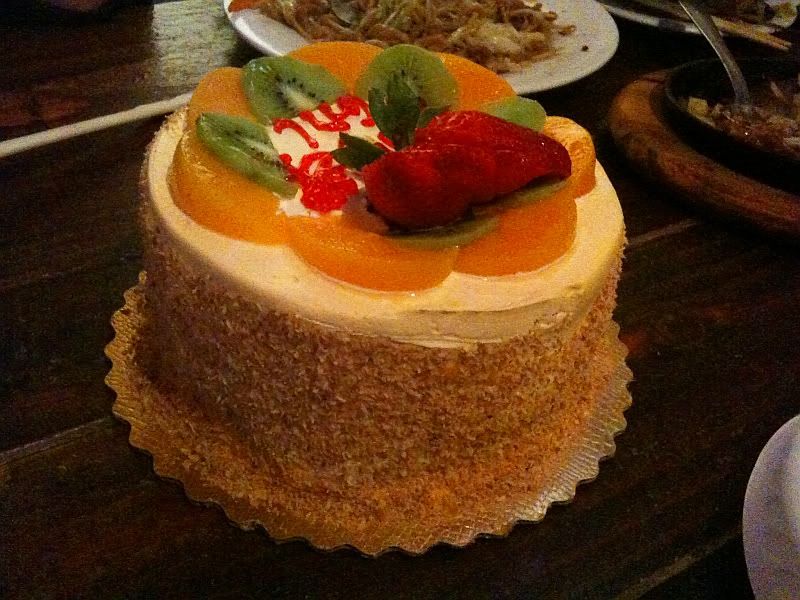 DRMW and I screamed ahhhhhhhhhhhhhhhh! What is that smell? Oh no, it can't be:
That distinctive odor can only be one thing (and it totally cleared out the stinky tofu odor coming from the table next to us). It's DURIAN cake!!!
How do you eat this stuff? 'G' has always wanted to try DURIAN and here's his chance. A gigantic slice with extra fresh Durian in it LOL
We had a great time, wish you could have joined us TM!
Regards,
ED-209