So what did you have for lunch today?
It's been a busy week for me at work so I haven't had a chance to really go out for lunch. Today I needed a quick break to step out of the office to pick up something to eat for lunch. Didn't really know what I wanted so I ended up trying a new place just a block away from my office. It's Sugarfish by Sushi Nozawa. I wanted something light so I tried their 'Trust Me Lite' lunch special and brought it back to my office.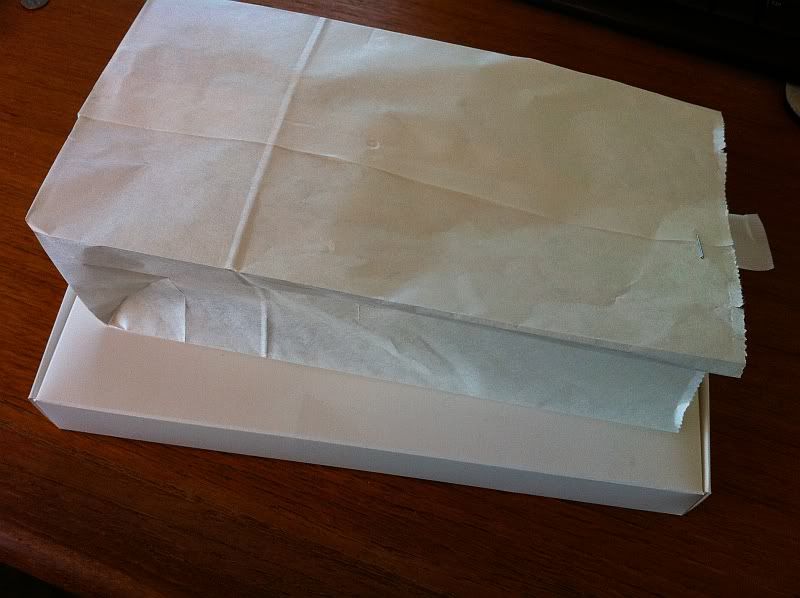 Nicely packaged: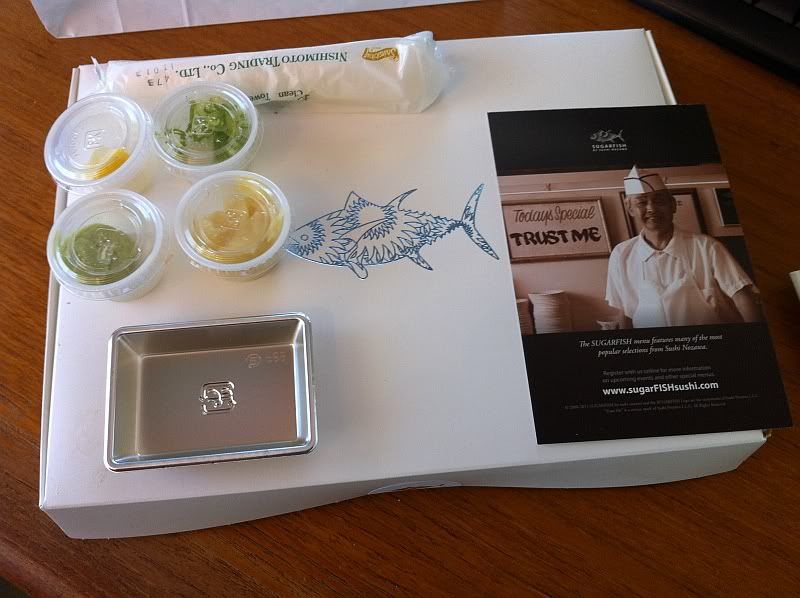 Garnishes are placed in individual containers. Starting from the upper left and going clockwise: small lemon wedge, sliced green onions, gari (marinated ginger) and fresh grated wasabi: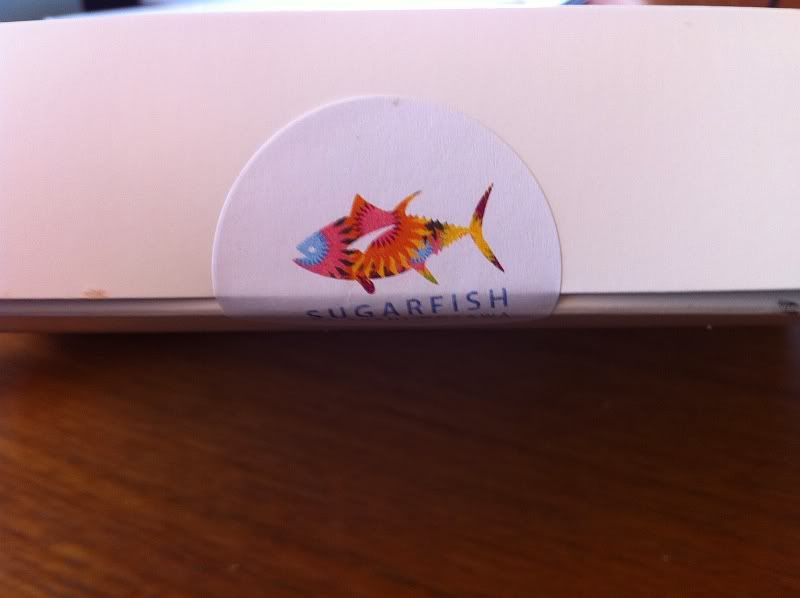 From upper left hand corner going clockwise: toro cut handroll and blue crab cut handroll; albacore, salmon, toro and shrimp sushi; edamame; and containers of ponzu and soy sauce: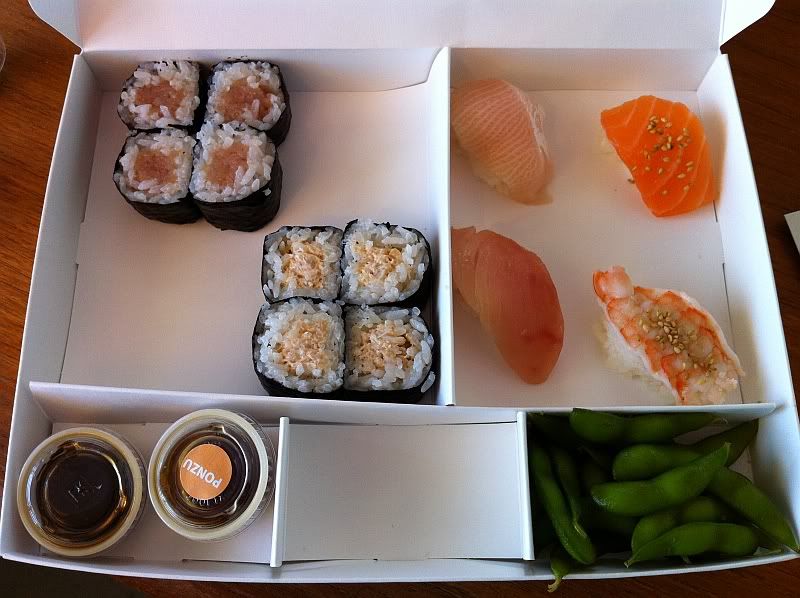 My takeout lunch included a postcard that had pictures of the various sushi and details on how to pair the garnish:
Overall the quality of the sushi was excellent, however portions were small and expensive for a quick lunch.
Regards,
ED-209