There's something comforting in eating hot pot. My recent dining has been with the Japanese style shabu shabu but over the weekend I was invited to join in for a dinner at Little Sheep Mongolian Hot Pot in the San Gabriel Valley. I've been to their other location across the street several years ago and it was pretty good. I was surprised to see that they moved to a new location across the street (I think it's the same restaurant) into a larger and much more upscale restaurant.
Little Sheep first opened in 1999 in China and has grown tremendously in popularity. They now have over 300 locations across the world.
Their hot pot has a house special soup base that I really enjoyed. It has a cleaner taste without being herbal or mediciny. The broth can be order in a spicier flavor or 'yin/yang' where the pot is split into two sides.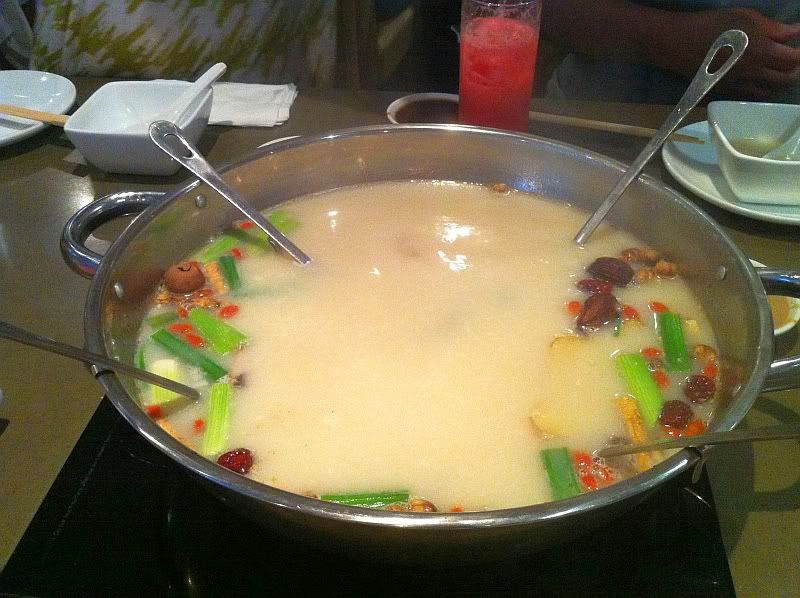 We ordered a variety of items including a seafood combination that had large tiger shrimp, squid, red snapper fish filets, surf clams, and mussels; then a fresh basket of mixed veggies; and assorted mushrooms.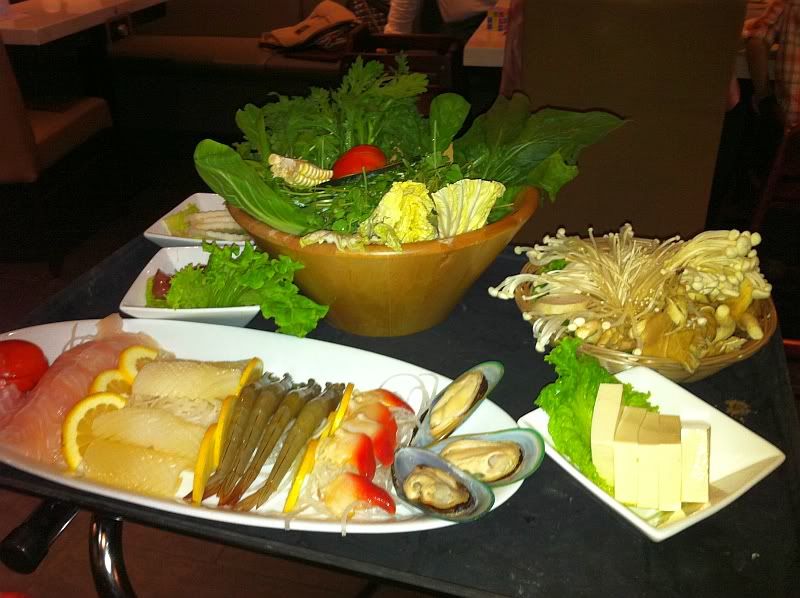 We had multiple orders of sliced lamb (delicious!) and beef: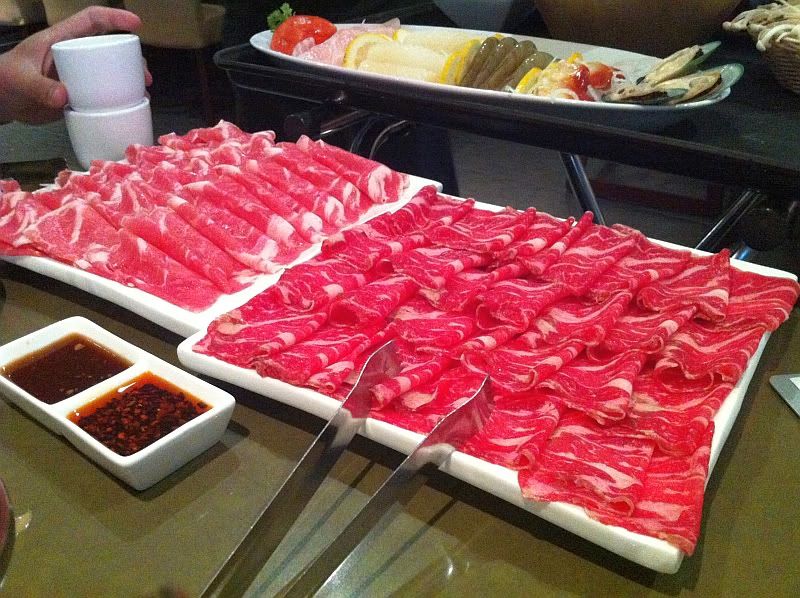 They have a self service bar area where you can make your own dipping sauce. It had a tasty sweet garlic soy sauce with fresh cilantro and green onions, chile oil, and hot sauce and other tasty condiments. I think it complemented the meats well.
And one more plate of that yummy lamb:
Thanks to my fellow PuristS for inviting me here for dinner!
Regards,
ED-209