It's kinda funny if you think about it....

by Eric Barnett (Login cyclepartsmaniac)
Horsemen
"all of our packages say that the product is made in taiwan" or something like that. Yet, the descriptions on the website say absolutely nothing about the part's origin. So basically, they're not telling you until after you buy it, because you're probably not going to return it when you find out.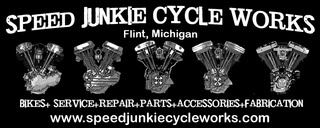 www.speedjunkiecycleworks.com
www.choppinsteel.com



Posted on Dec 28, 2011, 9:29 PM
from IP address 98.209.249.8

Respond to this message

Goto Forum Home

Responses