We found some new friends. Fantastic bunch of fans here in Kitchener. We ran into George and his buddy Mike who promptly invited us over to their home for a few bevies. We were joined by a couple of fans from Gatineau - one of which was Paul Byrons dad. All in all a great night at Mikes house.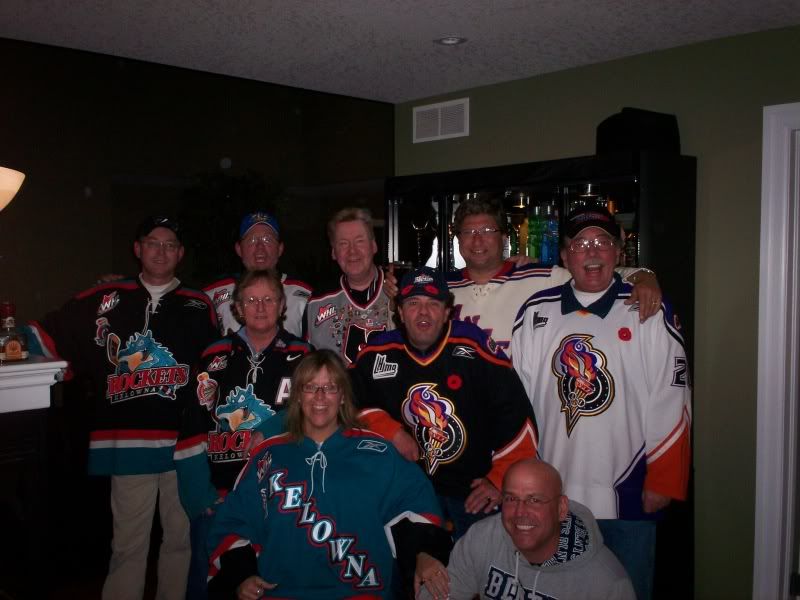 Then we dropped in on them for a little tailgating.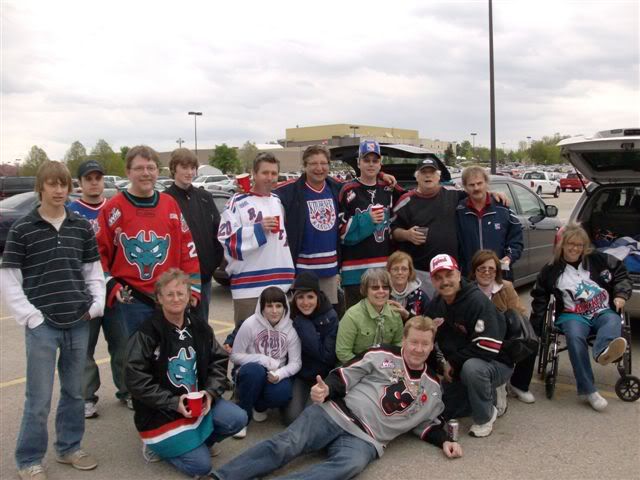 We have made some great friends here just in our section - they want us to move to Kitchener - some have donated land - others have offered Rangers jerseys and hats - negotiations are ongoing.
Lotsa Chiefs parents here. Ran into Jared Cowens dad this morning - had a great talk with him - very knowledgable hockey guy. Ran into Justin Falk on our first day here and yesterday at Starbucks Jared Spurgeon and his mom.
The Chiefs are leading the way in this tournament but nobody thinks it will be a cake walk in the final. Whichever team meets us in the final it will be a close game but having The Rangers and Bulls battle for two games may help a little. They play the Chiefs song after every one of their goals and its starting to catch on with some of the Kitchener faithful. They have a Rangers song that is quite similiar.
Go Chiefs Go!!!!!!!!!!!!!!