Come unto Me all you who are weary and heavy laden.
Come, I say, and lay those burdens down. Bring them once again to the altar of God.
Bring them and submit them to Me, for I alone can take these burdens, make the wrongs right, bring you from darkness into light, and bring you from faith to greater faith.
So this day, I say, release those burdens unto Me and rise up on wings of eagles and soar in the heavenlies.
Come face to face with Me now and you shall be renewed and set free,
For I am the Lord God of heaven Who watches over all and I will bring you through to victory, says the Lord of Glory.
I never intended for My Gospel to NOT be accompanied by signs and wonders.
My GOSPEL IS MEANT TO MAKE THINGS ON EARTH AS THEY ARE ON HEAVEN.
There are no lost people in heaven.
There are no sick people in heaven.
There are no demon-oppressed people in heaven.
There are no depressed people in heaven.
When a person accepts Me, Jesus as Lord, Heaven manifests inside that person, and the Kingdom of God grows a little bit larger. THE GOSPEL IS HEAVEN INVADING THE EARTH REALM. IT IS SUPERNATURAL FROM BEGINNING TO END.
And we are about to see it demonstrated in a way and in a level that as NEVER BEEN SEEN BEFORE.
So remember always--
I Am the Gate,
I Am the door,
I Am the path,
No one comes
To the Father but by Me.
Many of My precious ones have come to the gate and the door,
But have not entered in, they have not walked My path.
(John 10:9 "I Am the door; if anyone enters through Me, he will be saved, and will go in and out and find pastures")
Know Me, My children know My ways,
Come enter in, come through the gate,
Walk My path, Know My heart
Show My love to those around you.
Sow the seed and I shall water it..
Come enter in to Me precious ones,
Be My hands and feet, be My vessels.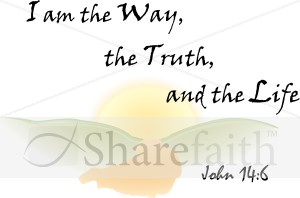 "I Am the way, and the truth, and the life; no one comes to the Father but through Me" (John 14:6)
Prayer to be said (just speak or read it loud with your own mouth and with faith): "Father, I know that I have broken your laws and my sins have separated me from you. I am truly sorry, and now I want to turn away from my past sinful life toward you. Please forgive me, and help me avoid sinning again. I believe that your son, Jesus Christ died for my sins, was resurrected from the dead, is alive, and hears my prayer. I invite Jesus to become the Lord of my life, to rule and reign in my heart from this day forward. Please send your Holy Spirit to help me obey You, and to do Your will for the rest of my life. In Jesus' name I pray, Amen."