...mated to a Hasegawa IX wing it looks like this...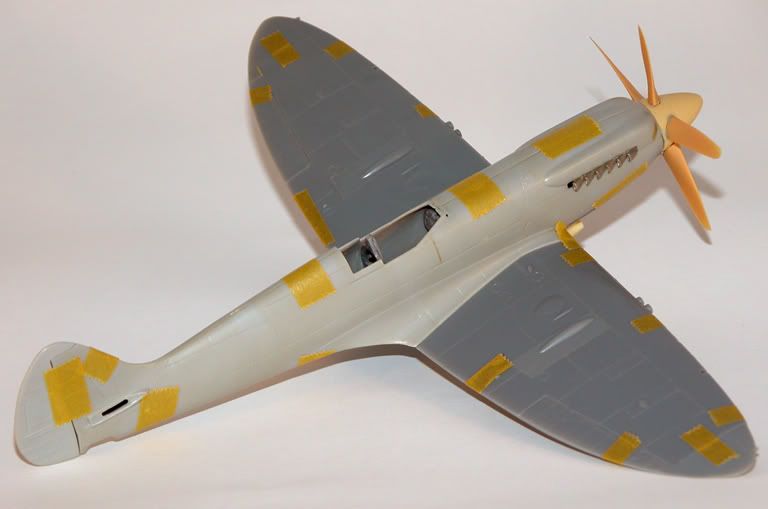 The alternative would involve mating an Airfix 22/24 nose and cowl to a suitable high-backed fuselage, the ICM IX is worth looking at as its flexibility will help with alignment, and the empennage from the Academy kit which is very good in outline but the rudder hinge needs rescribing as it doesn't include the horn balance.
The fin/rudder can be removed from the Academy fuselage just above the tailplane roots, don't use the fuselage transport join as the Academy fuselage is too deep anyway.
Mate that lot to a Hasegawa IX wing, rework some spare Spit 22 radiator fairings and you're most of the way there.