......you never know. I'm trying to find a close up of the emblem painted on the side of the Loening 0A-1A "San Fransisco" on the US Army's 1927 Pan American Goodwill tour. I tried a couple weeks ago to get a good clean shot last week at U-H center but because of the planes' position wasn't satisfied with the results.
Here's a low res side view of the plane, just not enough detail to make it usable: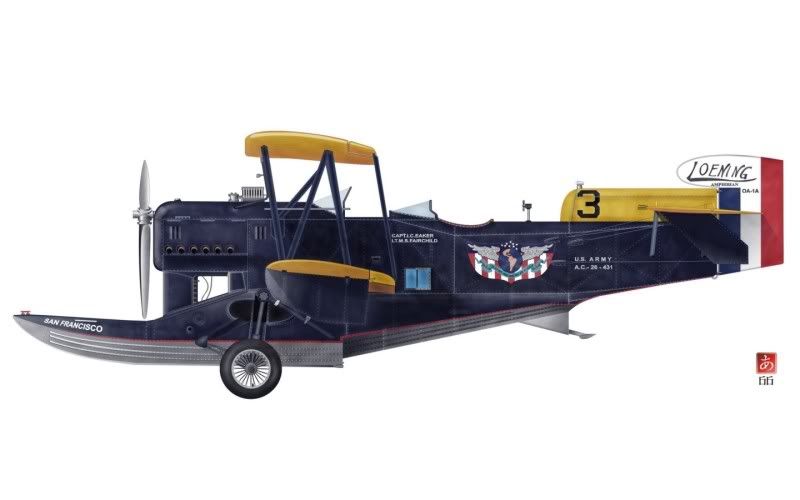 Any help?? I'd rather not by the 1/72nd scale kit just to get a decal to photograph and scale up.....maybe someone has one I could borrow to shoot?
Cheers,
Gary Adams
IPMS #5495
"If flying were the language of man, then soaring would be its poetry". anon.