Here are paint specs for NASA aircraft flown out of Langley Research Center in Virginia. As I mentioned earlier, I've only been doing these paint specs for the past 15 years or so, so I can only vouch for these colors back to the mid 1990s.
Another reader brought up that there are discrepancies or variations to the standard colors, and there's a fair amount of truth to that. The NASA aircraft color schemes have evolved over the years, color schemes and specific colors have changed, and quite a bit of license has been taken by the different Centers when sending their aircraft in for painting. I know from experience that the farther you get from NASA Headquarters in DC, the greater that license becomes (on a wide variety of subjects). Being situated just down the road from NASA HQ, their thumb is pretty heavy here. The current NASA Style Guide (graphics guide) gives little guidance on aircraft markings, little more than cursory indications of lettering sizes. Most of the current information we use was handed down from specs that were in place in the 90s.
NASA Langley currently flies these aircraft: Beech B200/UC-12; North American OV-10; Cessna 206; Lancair C300; Cirrus SR-22; Bell UH-1 and a recently acquired Gulfstream C-20 from the Coast Guard. With the exception of the new Gulfstream and the very old Huey, all are painted in the current "official" NASA colors. The paint colors used on these aircraft are:
White (a/c top, tail, wings & stabilizers) FS 17925
Blue Fuselage stripe: FS 15102
Lt Blue pin stripe: FS 15450
Grey fuselage underside: FS 16492
Red (warnings): FS 11140
Yellow (warnings): FS 13591
During my experience here at Langley, the NASA "meatballs" and "swishes" were applied as printed decals supplied by us to the painters, and were never painted on, so I have no FS specs (only printer's Pantone call outs) for those red and dark blue colors.
To the best of my knowledge, most (but certainly not all) current NASA aircraft are painted in the "official" scheme, or some variation of it, including T-38s, 747s, and Gulfstreams. I have seen some variations on NASA Dryden's F-18s, but that was a few years ago.
So you can take this information as one NASA artist's (somewhat well placed) point of view.
Hope this is helpful to some of you. I've included a couple of pics of Langley aircraft, as well as a page from the B200 paint guide.
Bill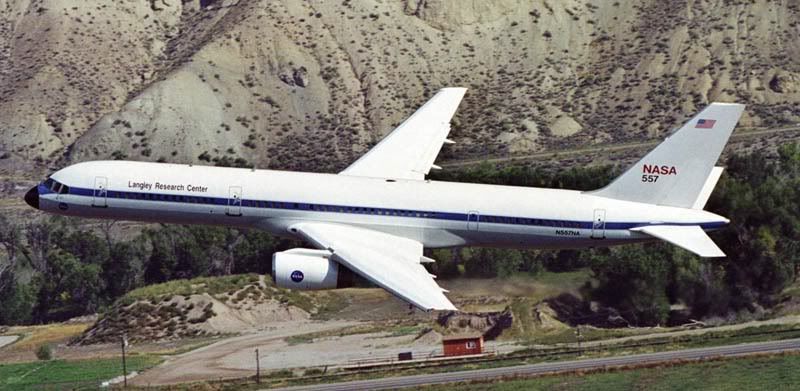 757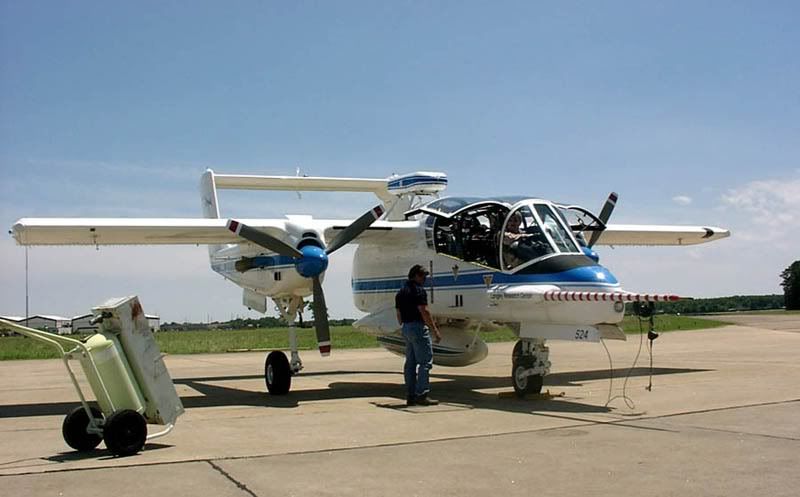 OV-10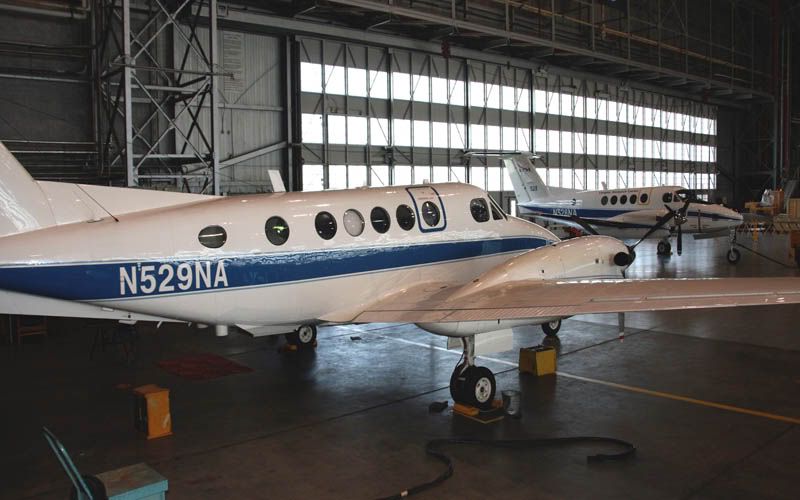 B200 & UC-12 in the Langley Hangar
A page from the B-200/UC-12 Painting Guide