There aren't any good drawings of the AJ-2 tail, certainly nothing to compare to North American's excellent multi-view and cross-sectioned drawings of the early AJ-1. The Anigrand kit was my best guess at the AJ-2 tail. It may be as much as nine inches higher than the original -1 tail, or 1/8 inch in 1/72, and it is probably a bit broader as well.
These ought to help, combined with the inboard profile I already posted, if you want to be more accurate than just rescribing the rudder on the Anigrand kit, cutting out the notch in the elevators, and adding the strakes: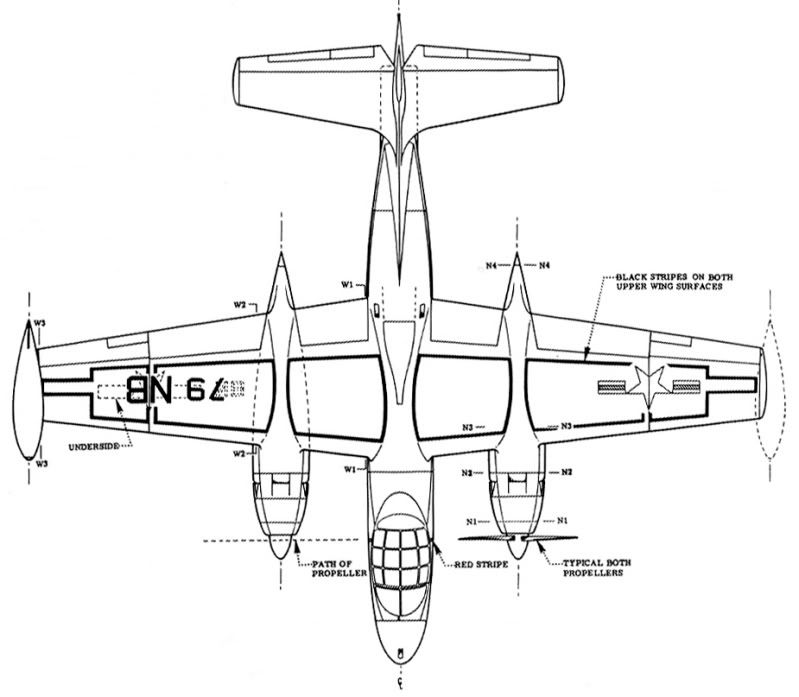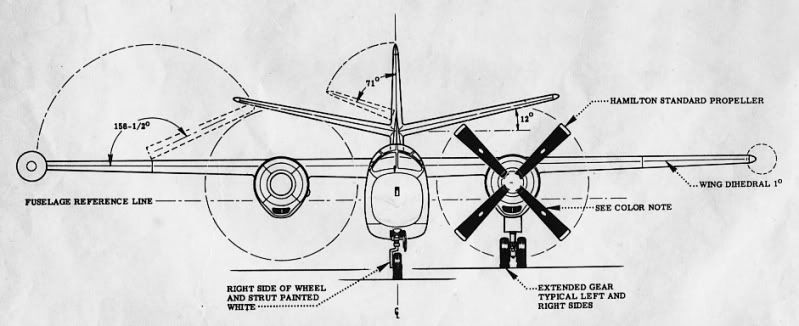 The wing span, including tip tanks, was 75 feet. The North American drawings do not show the fairing for the bombardier's periscope (it wasn't on some early airplanes) and the antenna fairing ahead of the nose wheel well should actually be positioned a bit to the left, in line with the left edge of the nose wheel well. This is a picture of an AJ-1 that has the early periscope fairing for the ASB-1.
The Anigrand bombardier panel is more like an early AJ-1 with legacy radar bombing equipment and no periscope. However, later AJ-1s did have the ASB-1 system. The AJ-1 pilot was also provided with a stick, not a wheel as in the AJ-2, and the throttles were on a console at his left side.