On the Road
by John F

Nice topic...went thru some of my photos that I have in a file of "favorite shots." Brought back many memories of great roads, great sites, and a lot of fun. I am not the photographer that Sleddog is ( he could fill this web site with his travels and great photos)...but I know what this photo meant to me.

This was taken during the AMA's Grand Tour in 2003 ( ? ), the theme was go to towns or counties with "AMA" somewhere in the name. I hunted all over the somewhat deserted town of Camas, MT. Lot of dirt roads with old trailer homes or older run down places. We needed a town limit sign if just a one of a kind or the state also listed on the sign ( so you looked for PO's) if you had duplicates. I had just given up and was headed back to the main highway ( MT Hwy 28, that runs from Flathead Lake down to MT 200) when I drove by this old run down building.

The AMA had a prize category of best photo, and an almost identical shot of this was submitted by another rider. I hope he had the same fun in finding this old, falling down building as I did.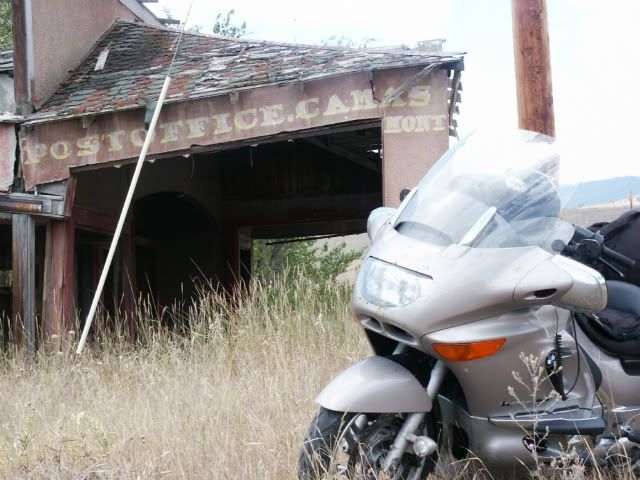 Not the dynamic landscape of the previous photos, but a story and a photo of Americana.

JEF



Posted on Dec 21, 2011, 9:19 PM
from IP address 208.102.52.178

Respond to this message

Return to Index

Responses