My father's day surprise...

by
Got the call this morning. Nathan was delivered @ 7:20. Sue was having slight contractions and by the time they got her hooked up to the monitors...her water broke. By the time they got her to the OR he was born. Sue is doing ok, she's recovering after delivery. I'm here in the room with her. Our boy is in the NICU doing ok. He's got a long way to go (being delivered @ 26wks). We're lucky she was kept here at the hospital. He wouldn't have made it if we were anywhere else.

He came in at 1 lb 14oz, 12inches long. He's on room air, which is the mask on his face. So he's breathing on his own, it just helps. No added oxygen. He is sitting in the 90% survival range at this point. We're very happy about that. He's moving around and knocking the sensors off all the time.


Depending on your screen resolution, the picutre is below for those who don't necessarily want to see it. It's not bad, but some people have had bad experiences with this circumstance and I understand.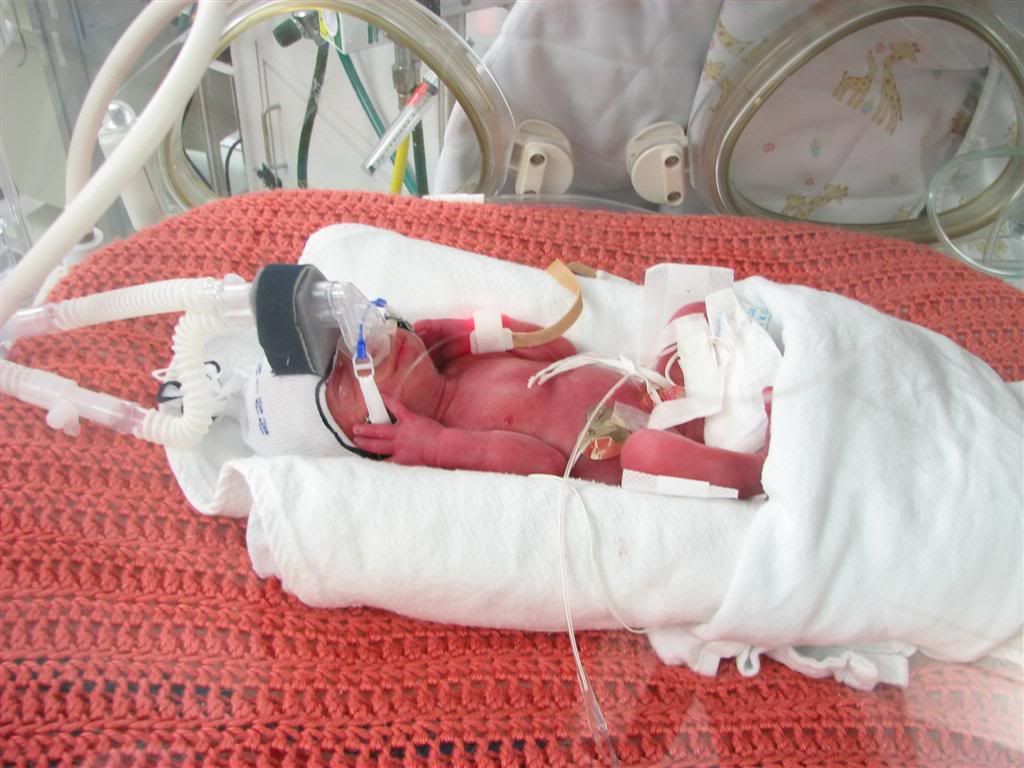 IBA #38975
GLMC#139





Posted on Jun 17, 2012, 9:59 PM
from IP address 69.205.59.131

Respond to this message

Return to Index

Responses