Buell rebuild progress

by
I've made some real progress on the Buell this weekend. I tore it all down and did an engine rotation so that I could access everything I needed to, change the plugs, remove the headers, and swap out the wiring harness. It's not that hard to do, just takes some time and a good setup. I don't have a pitbull stand yet, so I just used a couple jack stands to support the bike from the swingarm to do the work, and my car jack to support the engine.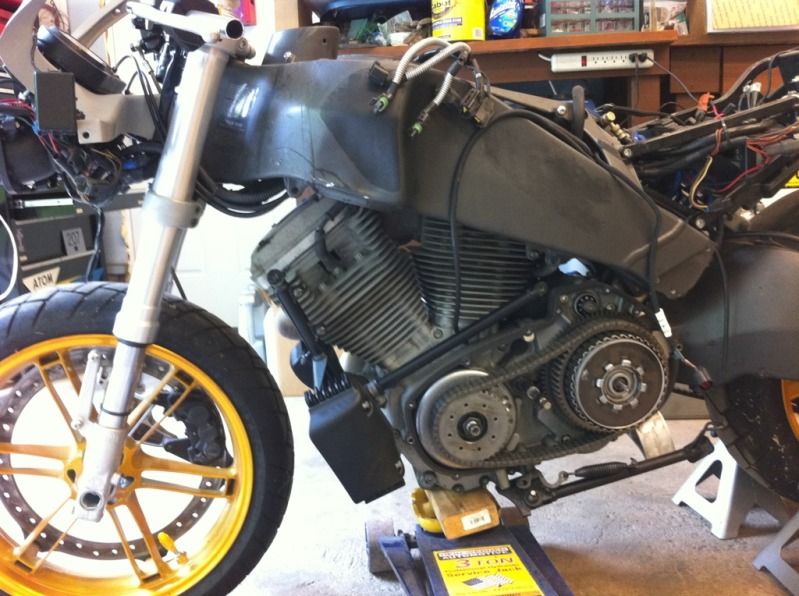 The service manual said you need to drop the shock to access everything, but I found all I had to do was remove the fan behind the rear cylinder and the top tree, and I was able to slide the entire harness out the front:



A common modification to keep the rear cylinder heat away from the frame/fuel tank is to add heat shielding to the inside of the frame. I figured that while I had the engine rotated, it was a good idea: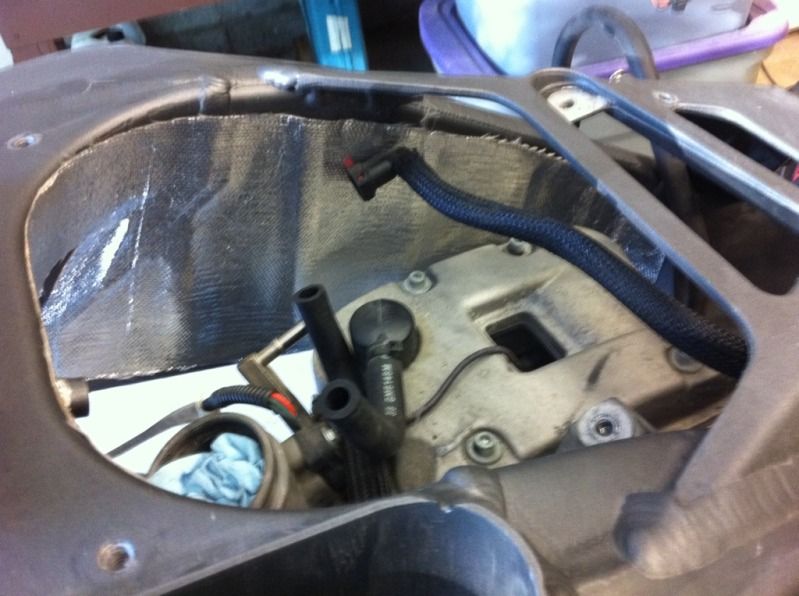 I wrapped the headers to further keep some of the heat away from the frame/fuel. The pipes were ceramic coated, but they had a large scuff in from the accident, which the wrap hides nicely.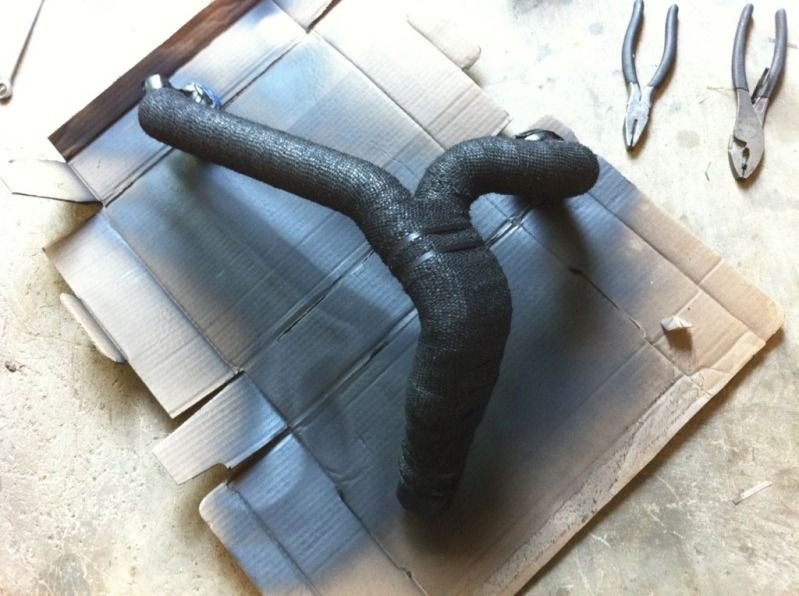 Tomorrow I hope to finish putting it back together. Still have to put the new harness in, which shouldn't be too difficult since it's a completely stock wiring setup.

IBA #41635

"Other people can talk about how to expand the destiny of mankind. I just want to talk about how to fix a motorcycle. I think that what I have to say has more lasting value." Robert M. Pirsig



Posted on Aug 26, 2012, 5:28 PM
from IP address 24.59.105.219

Respond to this message

Return to Index

Responses