Completed some test rides this weekend - this bike is a lot of fun!

by
Had problems getting it started Sunday after putting the muffler back on, but it turned out it was just fouled plugs. Replaced the new iridium plugs with the good old 10R12's, and she fired right up.

Tuning isn't too far off, just a few pops from the exhaust every now and then due to the fact that I have the exhaust valve wired open. I'm missing the cable for the servo, but I plan on running a drummer exhaust on it next season anyways, and I won't need the cable or servo then.

Here's some pics

Fouled iridiums on left, old 10R12 on right: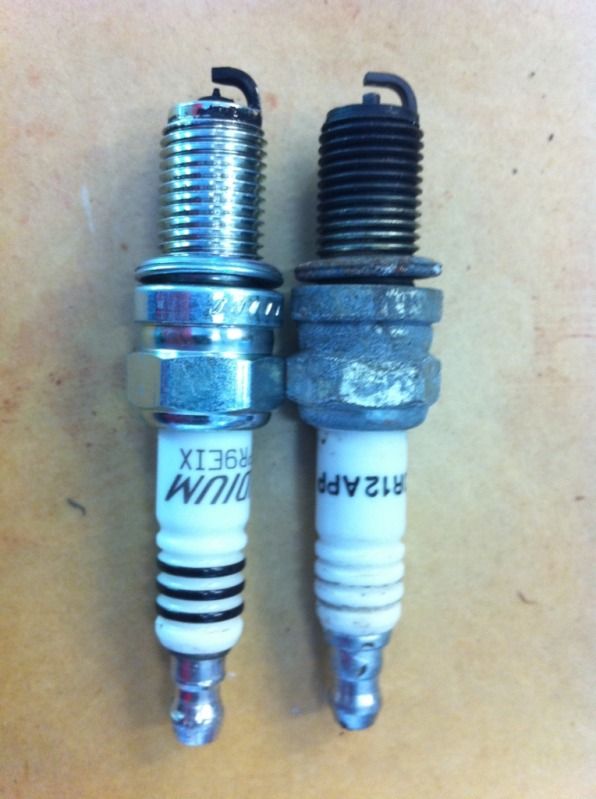 Lost the shifter bolt, luckily I was in 2nd and limped home. Got stung by a bee right after I lost the bolt, but went back and found it laying in the middle of the road. Some loctite and we're back in business: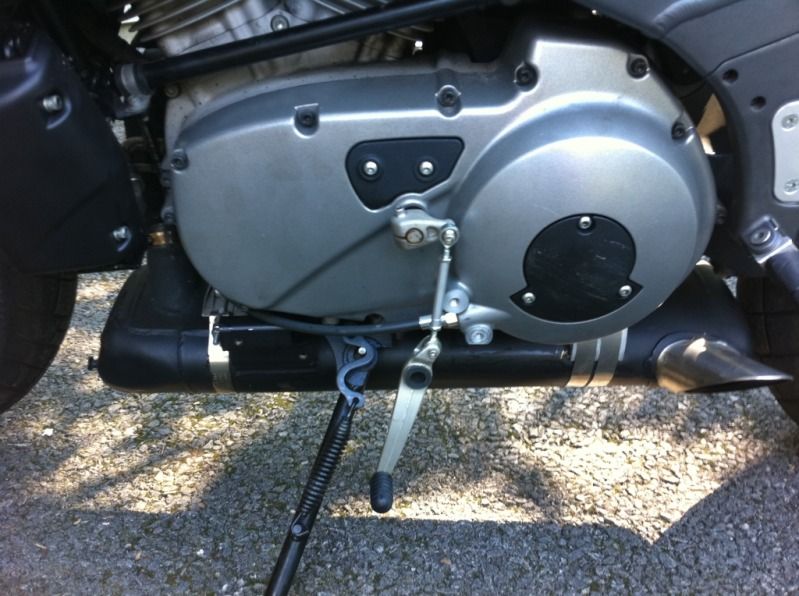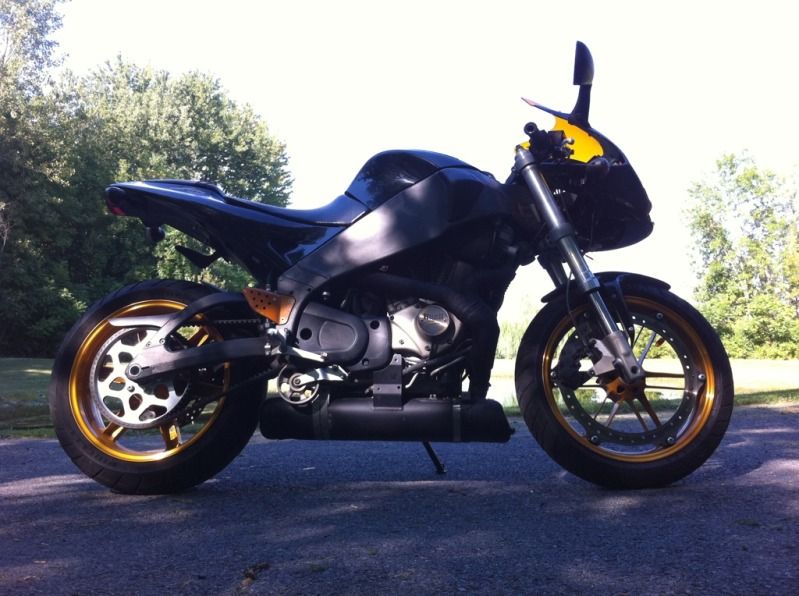 The fleet... can you guess my favorite color?



Chain hopped off the sprocket on the Virago 250 later that night - my buddy was about 1/4 mile from the house, so he just pushed it back home. I probably need a new chain for that little bike. Still, I think that one will be for sale this winter. I want to sell it and put the money towards a sidehack setup for the CB750, or a Sportster for a "loaner" bike. There's a few friends I would let borrow the Buell or my Harley, but only a few. I'd like to have something else in the fleet for people to learn on or ride when visiting, but it has to be able to keep up on the highway. That little 250 just doesn't have enough "go" to keep up with us.

Now I get to spend hours at the DMV trying to get this bike legal. Transferring the ownership tomorrow (hopefully) and then I get to schedule an appointment for the salvage inspection to make sure that the doors, hood, body panels, etc, aren't stolen on it. Gotta love bureaucracy.

IBA #41635

"Other people can talk about how to expand the destiny of mankind. I just want to talk about how to fix a motorcycle. I think that what I have to say has more lasting value." Robert M. Pirsig



Posted on Sep 4, 2012, 3:47 PM
from IP address 64.196.183.10

Respond to this message

Return to Index

Responses