Because building "what ifs" are so much fun I thought a TLAV with an uparmoured LAV III turret would be a great next project.
This concept was trialed in the 1980s in Canada based on a Canadian M113A2 hull and a generic Delco LAV 25 turret.
Canadian test vehicle...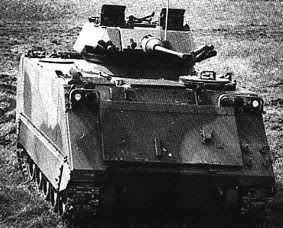 M113A3 TLAV Fire Support concept...
Perhaps it will also have LAV III LORIT bins or bar armour added to the hull as well?