After reading Terry Ashley's comparison on the Trumpeter and AFV-C kits, I was surprised at the differences in the measurements. (see it here:
http://www.perthmilitarymodelling.com/reviews/vehicles/afvclub/afv35126.html
)
I had a chance to take a few quick measurements last time I was out at the Edmonton base, and found that the Trumpeter kit actually is the closest to scale, at least in these two measurements. I'm pretty sure the Stryker and LAV-III would have the same width? (I used Dan's photo as I didn't have a good overall dead-on shot from the back) One thing I should have got was the hull length on the sides, maybe next time.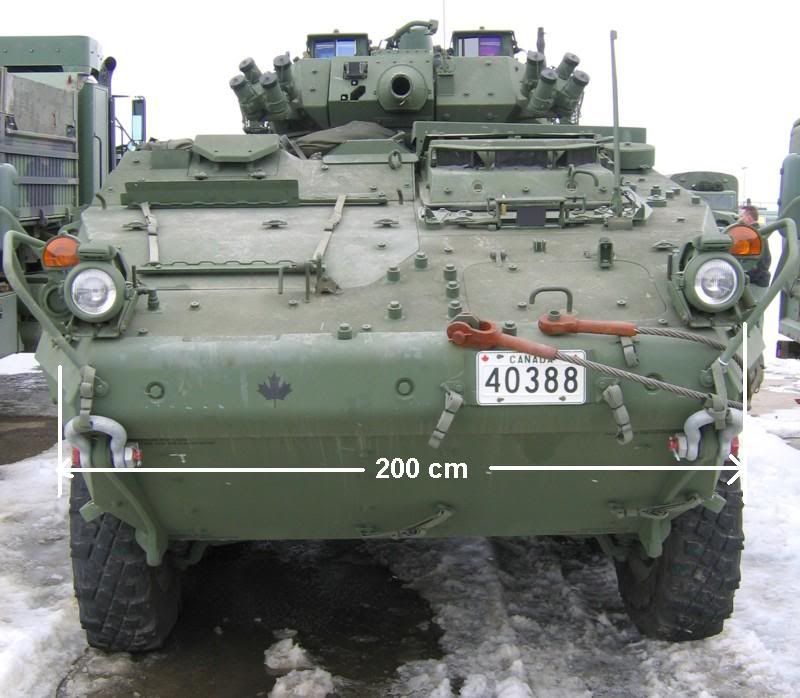 Mmm, wonder what the Dragon one will be like??
Jim