Well, they lied about the time of the first public trip on the new extension. Boarded well before noon. But I still got some good photos from the fifth or sixth one! Looked for fellow board members but could locate none.
A Broad Street LRV boards at Penn Station. Note the new "Newark Light Rail" logo: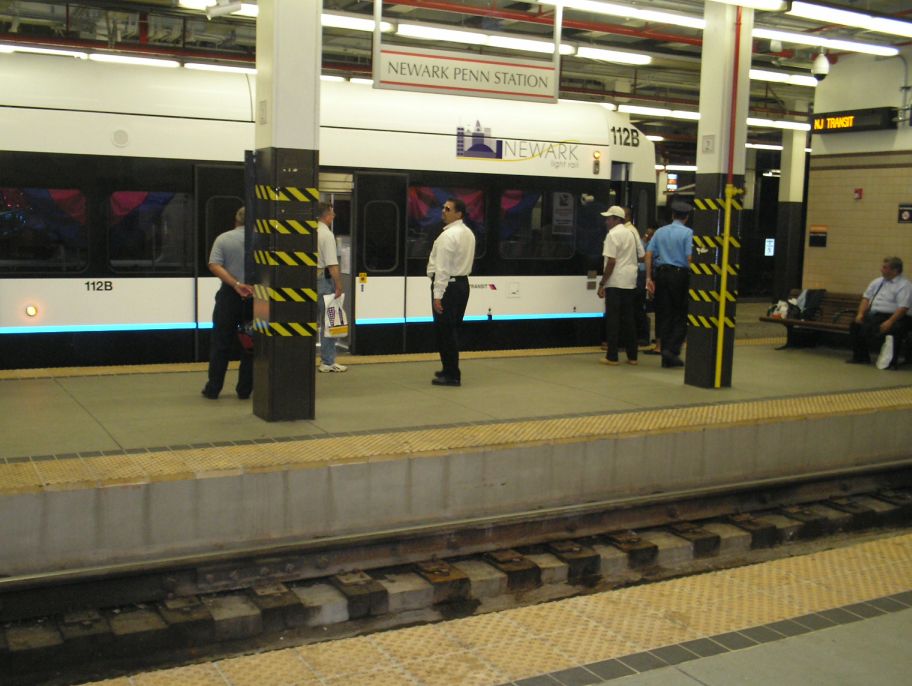 The interiors were festooned for the occasion. Ran into Tony Hall (in cap), co-founder of the Northern Jersey Electric Railway Historical Society (www.njerhs.org):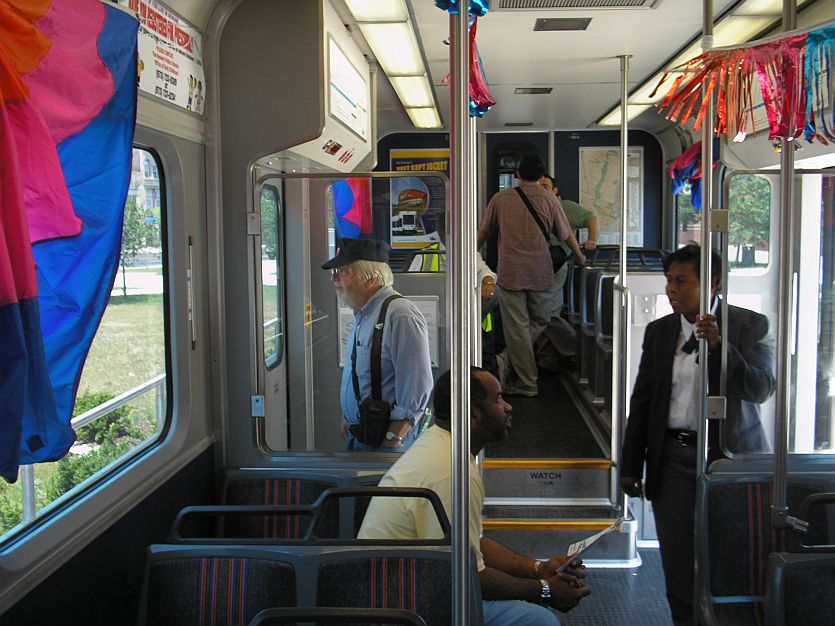 Pulling into the Broad Street station: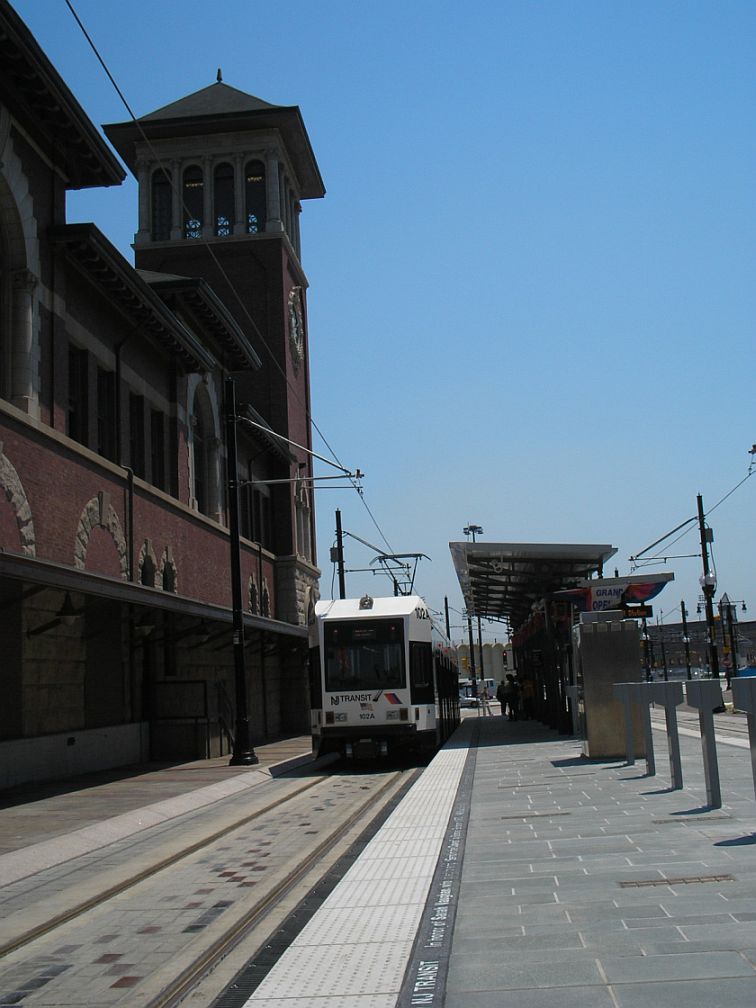 Alng the tracks were inscribed the lyrics to "Send In the Clowns," as a tribute to Sarah Vaughn: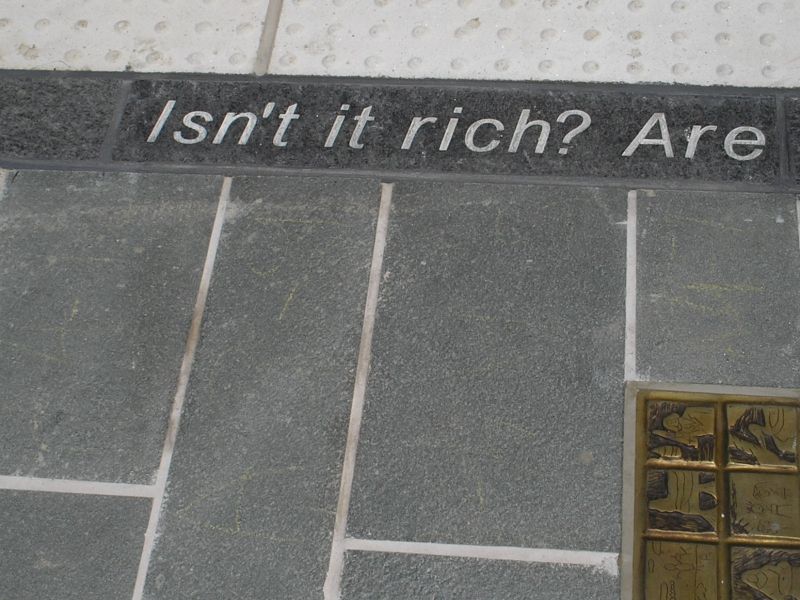 Also decorating the station was a colorful work of art described on a plaque: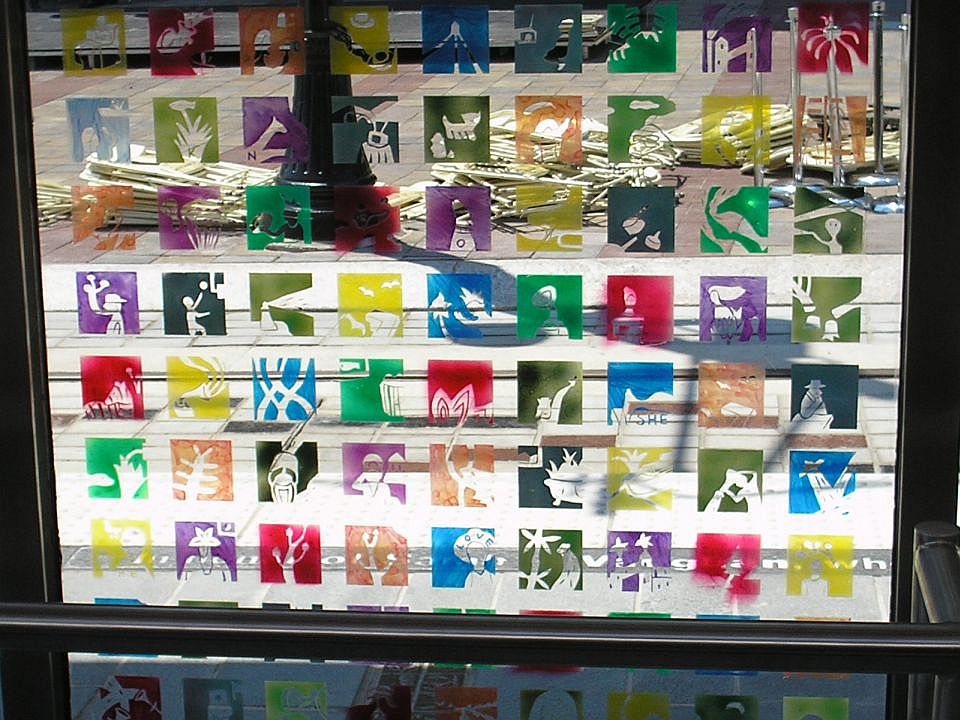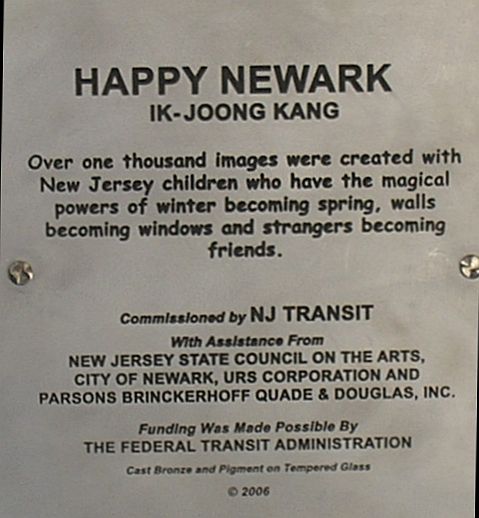 On board I ran into Jeffrey Marinoff, a vice chair of the NJT South Jersey Transit Advisory Committee. This transit advocate, appointed by the governor, has never owned a car!: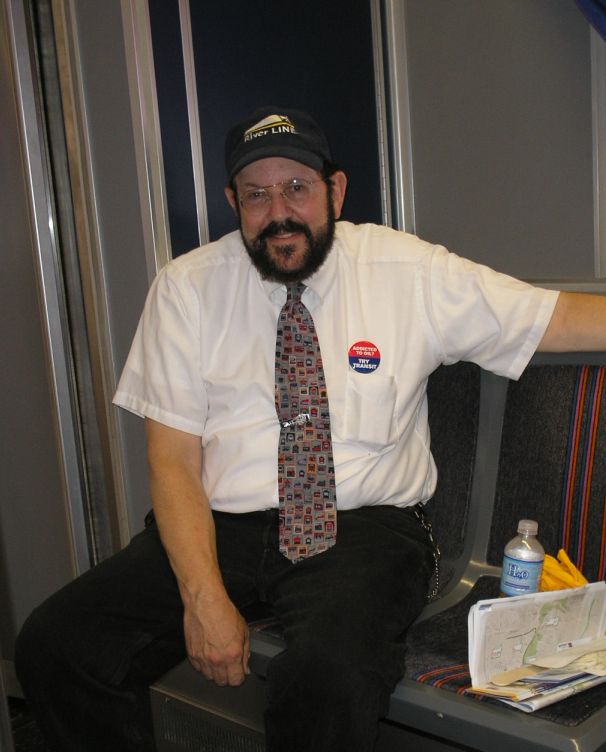 On the way back I got off at the Washington Park station, which looked quite sharp, I thought:
At one of the display tables there (there were some at every stop) was a foursome of young ladies from the NJ Historical Society. They had a photo display of vintage Newark photos, and I was able to identify all of them. I couldn't be stumped! But all I won was an NJHS pen: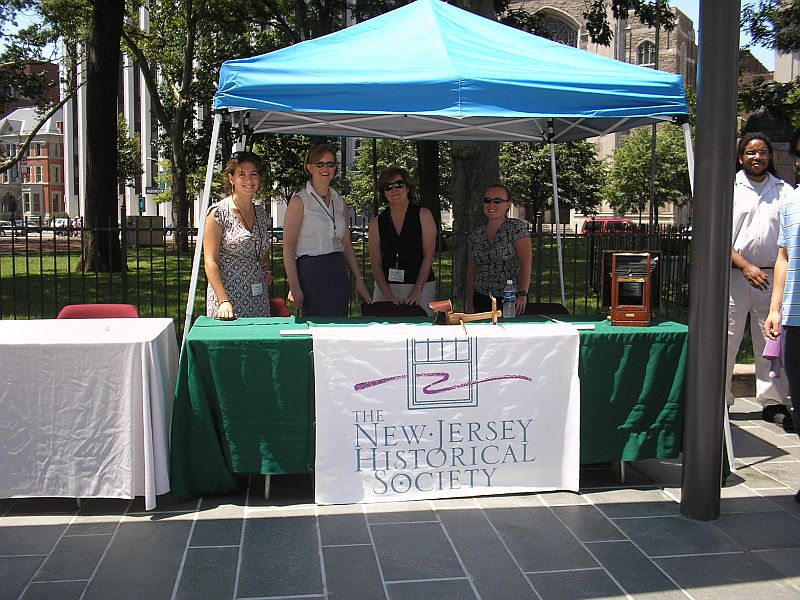 After that it was a bit surrealistic swinging across Broad Street, and very cool descending into the historic tunnel and then under and up alongside the mainline again. Altogether a fine ride. So ends my report.