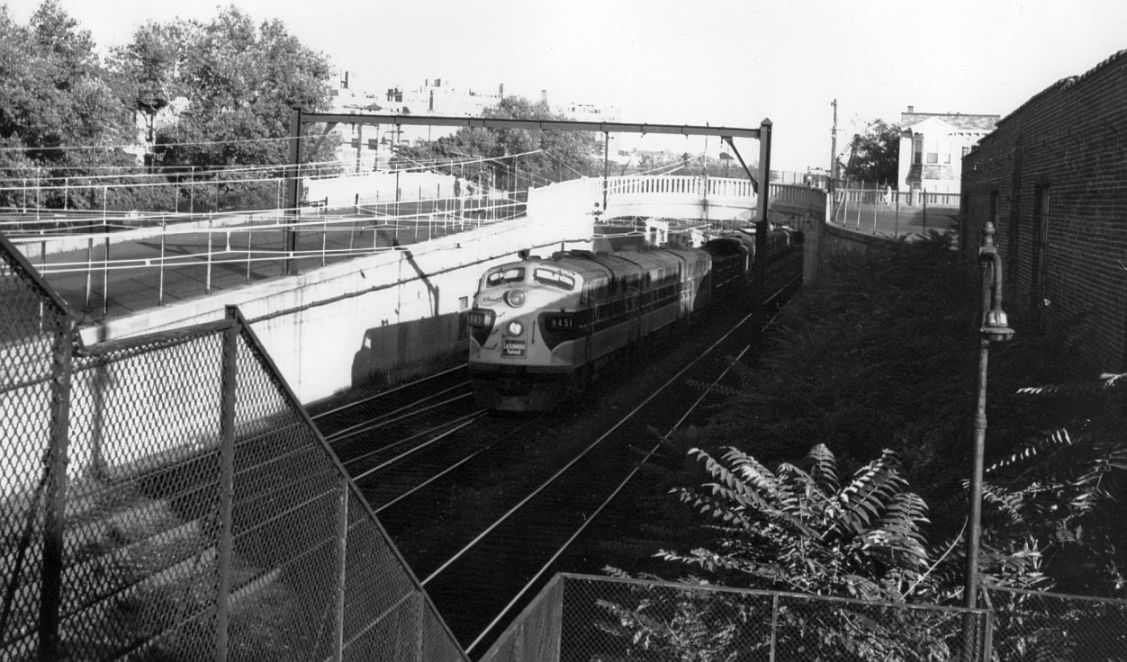 Sure thing, Rudy. Here's my post from a couple years ago:
You never know what you'll find on eBay; I came across this '60s photo of an Erie-Lackawanna train coming through the Roseville station, heading west. The diesel engine has just passed under that viaduct that spanned the tracks between Seventh Avenue (Indian Hill) and Orange Street/Main Street via Hedden Place. If you look closely you'll notice it's midway through changing from the local to the express track, though it doubtless did not stop at our station.
Judging by the foliage and the shadows, it's a summer afternoon, so this would be the 5:05 that roared through Roseville every day, audible from the remotest corners of the neighborhood. My old man got home from Railway Express at 5:30, and he liked to eat supper right away, so when I heard the 5:05 I knew it was time to head home.
_______________________________________________________________
If you'd like to read all the comments made previously, they're at:
http://www.network54.com/Forum/178174/message/1273102833/About+this+photo+%285+May%29