The Word of God says: "The heart is deceitful above all things, and desperately wicked: who can know it?" (Jeremiah 17:9) so the heart is not a viable source for truth. The world and satan will tell you to follow your heart, but the Bible tells us to follow the Lord and that is because He alone is the source of Truth.
"Jesus saith unto him; I am the way, the truth, and the life; no man cometh unto the Father, but by me" (John 14:6)
The Holy Ghost, who is the third Person of the Triune Godhead is called the Spirit of Truth:
John 14:17
John 15:26
John 16:13
1 John 5:6
The Word of God is Truth:
1 Kings 17:24
John 17:17
2 Timothy 3:16-17
It appears that your problem is willful ignorance of the Truth, Roy, because you have given yourself over to blatantly false teaching.
Jesus Christ taught us that if men who were sinful knew how to be true parents and give good things to their children HOW MUCH MORE would God give good things to them that ask Him (Matt. 7:7-11). Jesus taught that the devil seeks to kill, to steal, and to destroy men, but that God had sent Him to give men life and give it more abundantly (John 10:10). He taught, as well as did His followers, that sickness, pain, poverty, unhappiness, and defeat in life is from the devil and demons (Luke 13:14; Acts 10:38; 1 John 3:8; 1 Tim. 4:1-8; Eph. 6:10-18). Paul said that God would freely give us all things since He did not withhold His own Son from us (Rom.8:32). Hundreds of promises found in Scripture give all men assurance of freedom from those ills from which Jesus died to deliver men. These promises have been repeated time and time again in past lessons and supplements and do not need to be repeated here.
There can be no possible excuse for such willful ignorance of the Bible and its plain teachings on the part of anyone. Such fallacies of men that have been set forth above not only are contrary to all Scripture, but they are slanderous of God and His plan for man. Under the circumstances God will not answer prayers and manifest His infinite love.
Dake's Topics
Pastor Jack Howell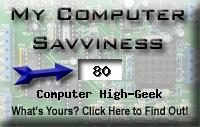 "Some bring God's curse on them by marking off part of the Bible, calling it erroneous, uninspired, less than the very Word of God."
- Dr. John R. Rice
"For I am not ashamed of the gospel of Christ: for it is the power of God to salvation to every one that believes; to the Jew first, and also to the Greek."
(Romans 1:16)

Proper Principles of Bible Study