In fact, we have scriptural admonition to do so. You're problem is that you are so full of pride that you reject any correction, and lash out at those who care enough for your soul to try to correct your false teachings and expound the way of the Lord more perfectly to you just as Aquila and Priscilla did with Apollos at Acts 18:23-26.
Pastor Jack Howell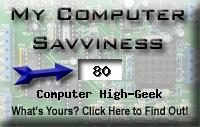 "Some bring God's curse on them by marking off part of the Bible, calling it erroneous, uninspired, less than the very Word of God."
- Dr. John R. Rice
"For I am not ashamed of the gospel of Christ: for it is the power of God to salvation to every one that believes; to the Jew first, and also to the Greek."
(Romans 1:16)

Proper Principles of Bible Study