It seems that Linux support for touchscreen monitors is very limited, so I won't be running Linux on this new computer any time soon. I imagine the same goes for Linux support for voice operated computers like this one as well. So, I'll be sticking with Windows 7 and possibly Windows 8 for a while.
Pastor Jack Howell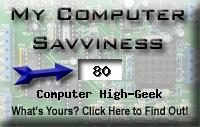 "Some bring God's curse on them by marking off part of the Bible, calling it erroneous, uninspired, less than the very Word of God."
- Dr. John R. Rice
"For I am not ashamed of the gospel of Christ: for it is the power of God to salvation to every one that believes; to the Jew first, and also to the Greek."
(Romans 1:16)

Proper Principles of Bible Study