To all of us in the USA, I bid you a happy Thanksgiving tomorrow, and if you are traveling to spend Thanksgiving with loved ones, I pray that God gives you a safe trip to your destination and back home.
Pastor Jack Howell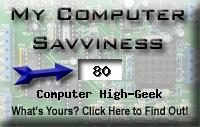 "Some bring God's curse on them by marking off part of the Bible, calling it erroneous, uninspired, less than the very Word of God."
- Dr. John R. Rice
"For I am not ashamed of the gospel of Christ: for it is the power of God to salvation to every one that believes; to the Jew first, and also to the Greek."
(Romans 1:16)

Proper Principles of Bible Study