Hello, here some pics of mine, and friends uniforms bought from Sanjay Suris Replicaters. Mine is made up representing a Flight Sub-Lieutenent of the Royal Naval Aier Service (pictures were taken soon after I recieved it, rank braid is now attached). I bought the Tunic and breeches from replicators and I really couldnt be happier. It fit like a glove, and it was constructed well. Everything else like the boots, sam browne, hat, etc I procured elsewhere. Friends of mine, also seen in the next two pictures bought uniforms from replicaters as well and have nothing but good things to say about what they got.
Shameless plug, if you've been watching the CBC "The Great War" mini-series theres a good chance you'll see me in my uniform in part 2, airing monday night at 8, eastern time.
The British hero standing by his mount!
[IMG]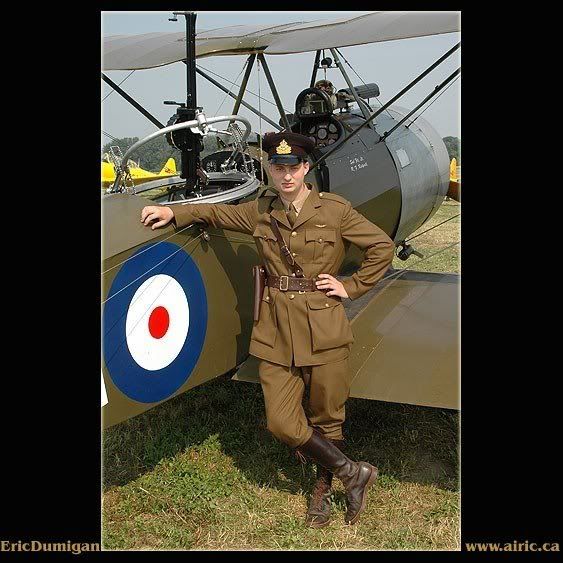 [/IMG]
The unfortunate Brit, captured by the Red Baron himself!
[IMG]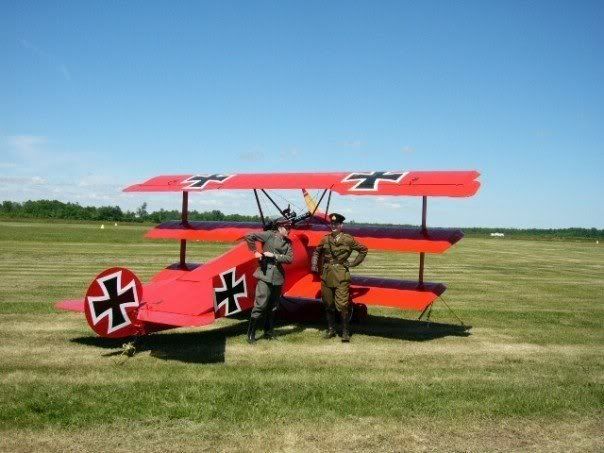 [/IMG]
Group shot
[IMG]
[/IMG]