Hi Mac,
Here are a couple photos originally provided by Alex. He has a lovely original Type 18 he picked up cheap.
There's a small hole at the edge of the retainer ring, which I believe is a moisture drain that would have been drilled once the cap's "6 o'clock" position was established. I believe that in service the cap would fill with moisture and impede mic operation. I can't figure what else the hole would have been for.
I have a mic with a similar hole at the "6 o'clock" position.
Cheers
Neil
[IMG]
[/IMG]
[IMG]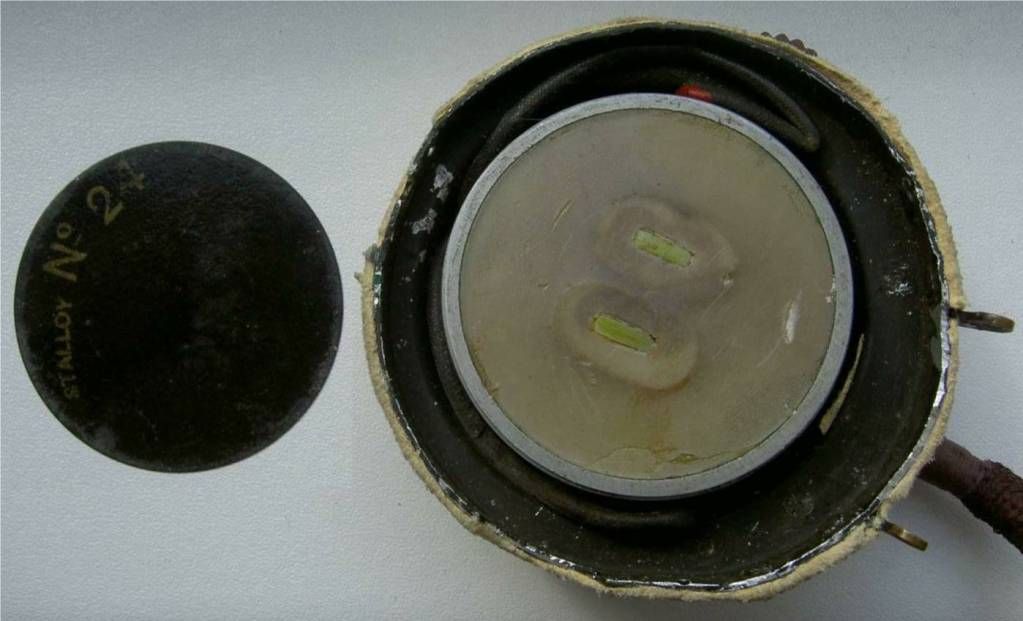 [/IMG]