...and I still have the material which was not easy to find. It's a very close match to the original, especially in thickness, but naturally it's clear unlike the aged originals. The lenses are handmade and although I haven't made a pair for several years I could knock out some more if there's any interest. I just need to find the time. Click on my name and email me if you are interested. 
They are curved to closely match the curve on originals and that is one of the tricky bits to acheive as it's a complex curve and if it's not right they won't go into the frames- it's a bit of an art actually and I usually mess up a lens or two in the process, which is a bugger because all the shaping work (cutting, filing and sanding) needs to be complete before they are shaped.
The fit is usually a little tight but they shouldn't affect the frame. You do need to make sure the metal shim is located correctly as well- I suspect it's there to assist with sliding the lenses into place- a bit like a washer.
Here's a shot comparing an original on the left to the new on the right.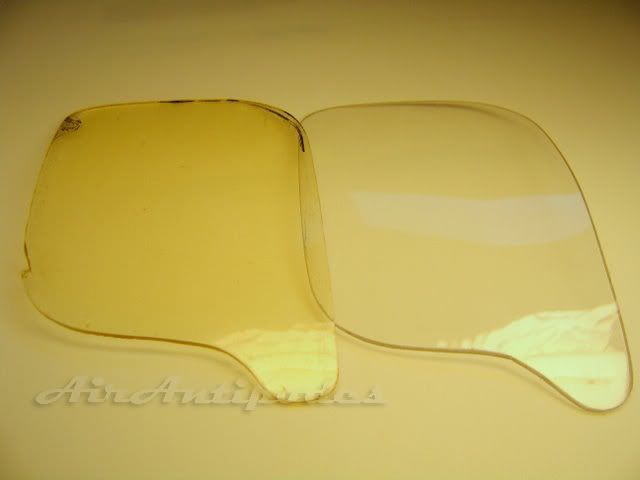 This is a complete pair
A fitted example.