So Ruby was nice enough to not only sign me in to Disneyland today, but let me drag her around for a few hours, too. I really wanted to see the new "Cars Land" they added at California Adventure. Also they re-did the entry area to look like 1920's LA that Walt Disney would have been first drawing in. It was a very nice redo, I thought. All the glamor of 1920's LA without having to worry about being beat up if you are Mexican.
Entry Way
Walking in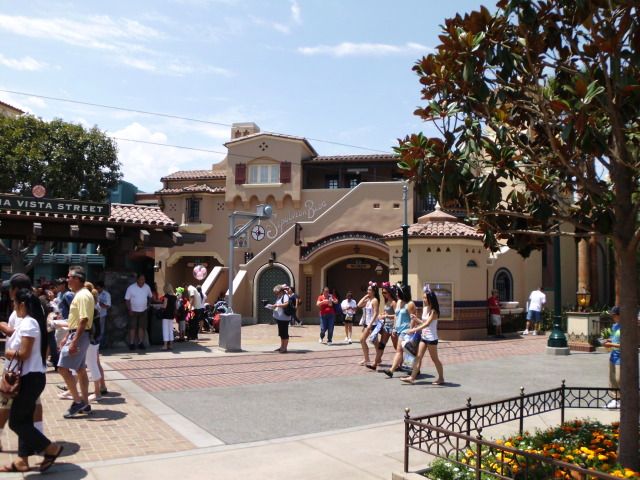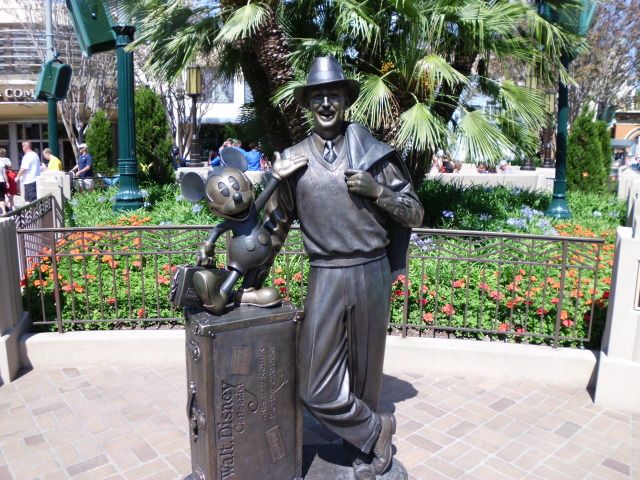 Zoot Suit Goofy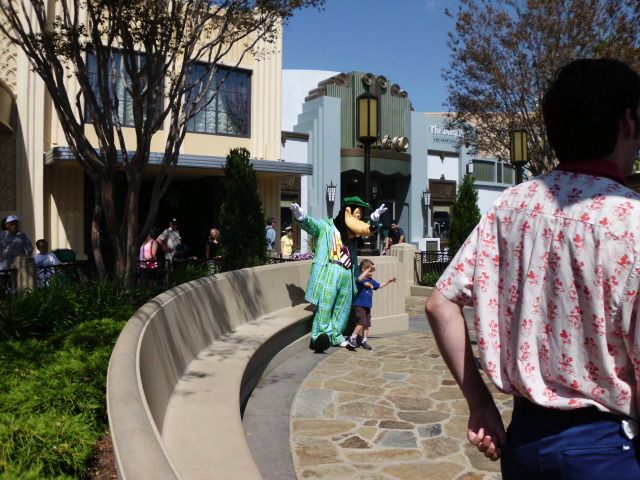 Newsie Mickey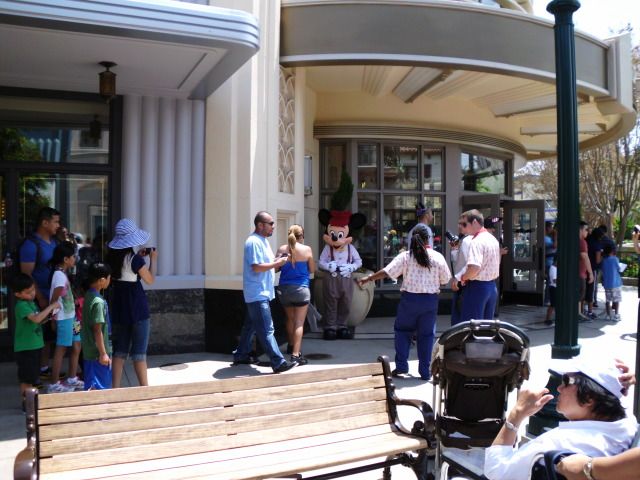 Little show being put on in the entrance plaza
Pretty day.
Inside the Starbucks.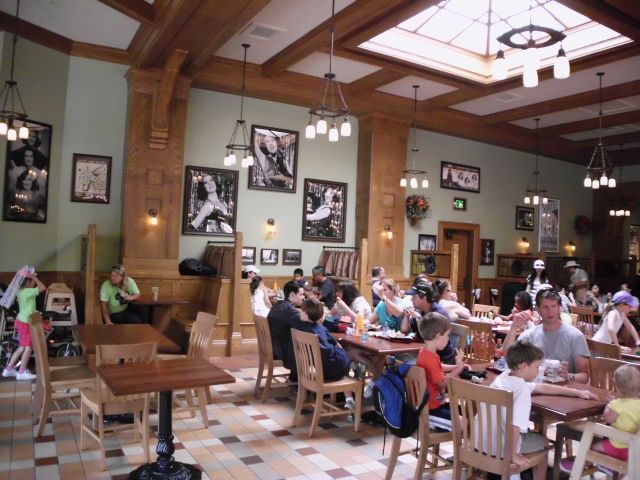 Candy shop window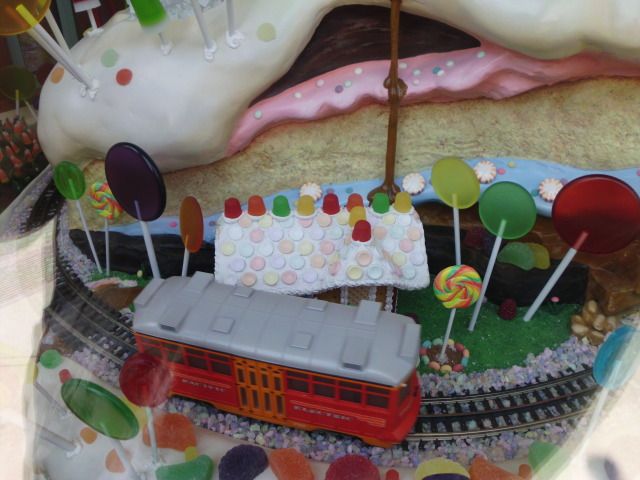 On to Cars Land! I have been dying to see it. They did a nice job, with desert landscaping everywhere. It was a little hot and I would have liked some more shade though. I was estupid and didn't put on any sunscreen and my tits are fried.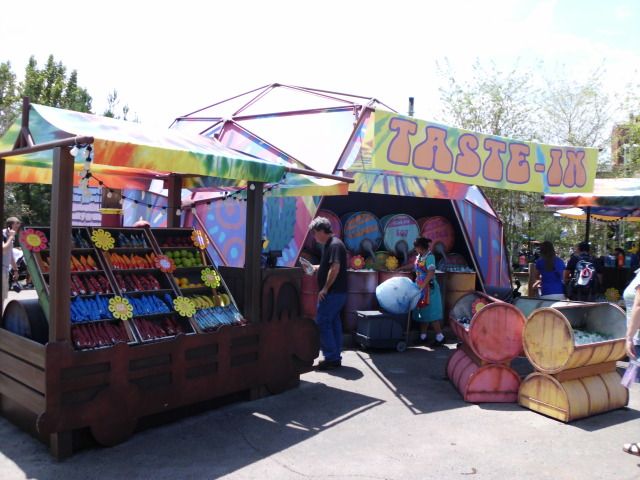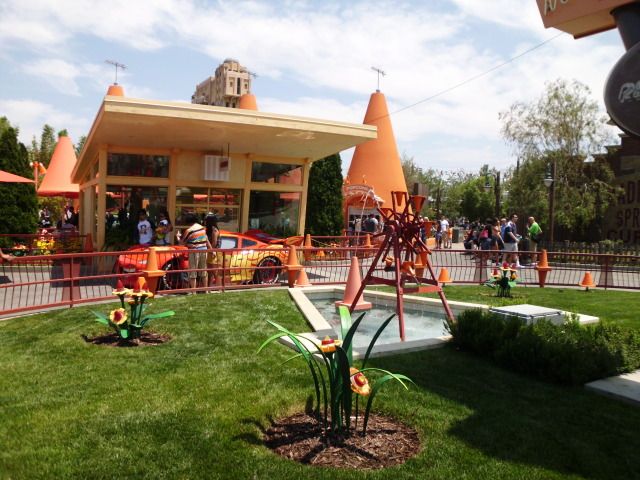 This thing was rolling down the street talking to people.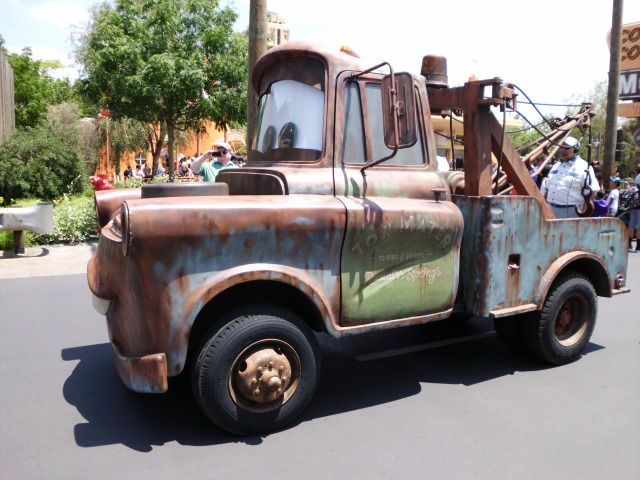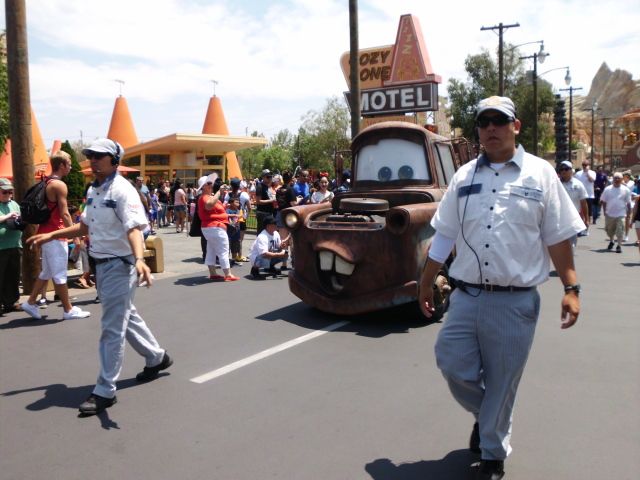 Radiator Springs Racers. This was SO FUN. The beginning is like a dark ride, then at the end you race the car next to you and it turns kind of roller coaster. Loved it! The line was 2 hours long so we did single rider line (which was like half an hour). We ended up in the same car anyway.
Fountain in the line
OMG FUN!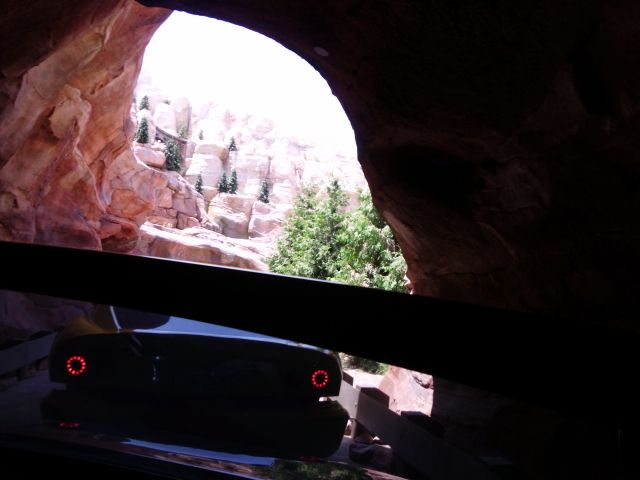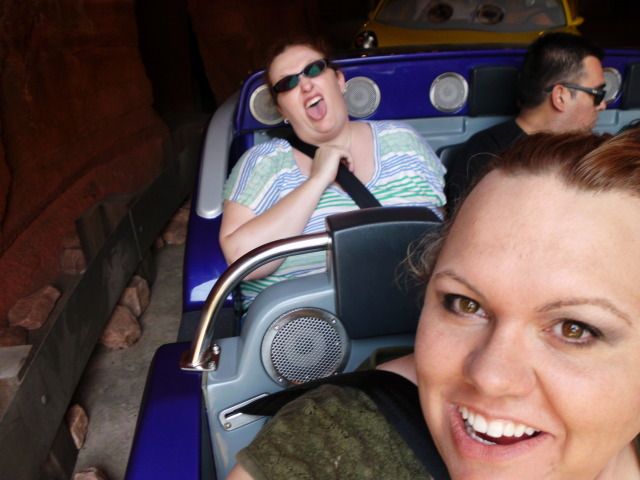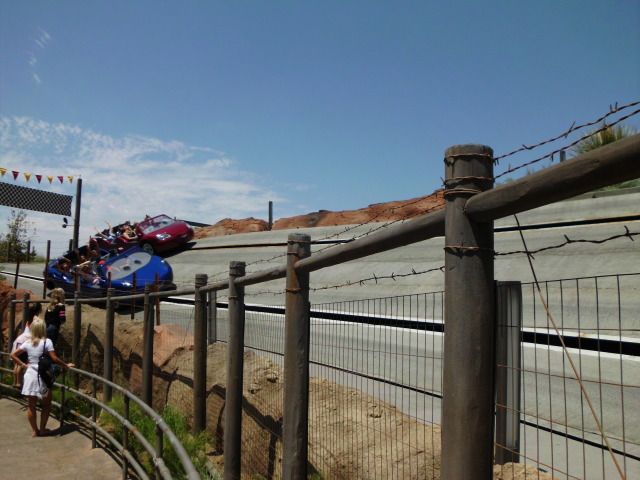 After that we had lunch here, but I was too hungry to take pics of the food before I ate it. It was pretty good though. The nice thing about going with Ruby is she gets a 35% discount.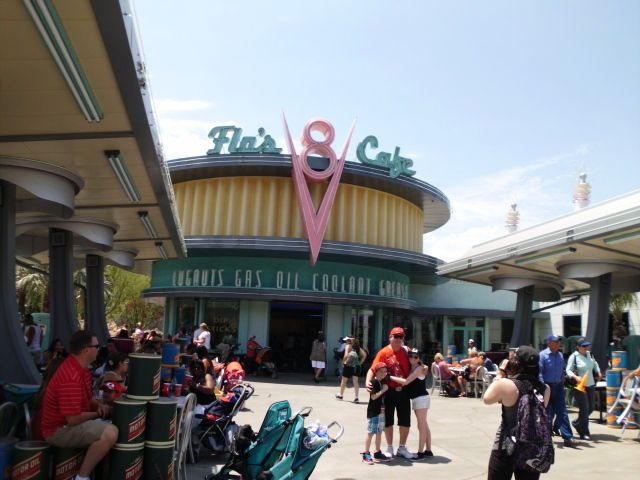 After that I talked Ruby into going on this silly ride, which was suprisingly fun.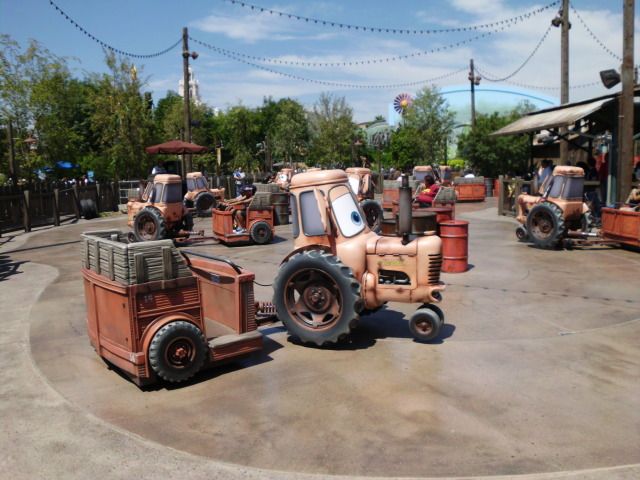 From the line...
Warning, the below video may have an F bomb. It was scarier than it looked!
http://s48.photobucket.com/albums/f227/ginnyesq/?action=view&current=DSCI0453.mp4
For Jo - We went in the Ghiradeli chocolate store just to look around. It smelled pretty amazing in there.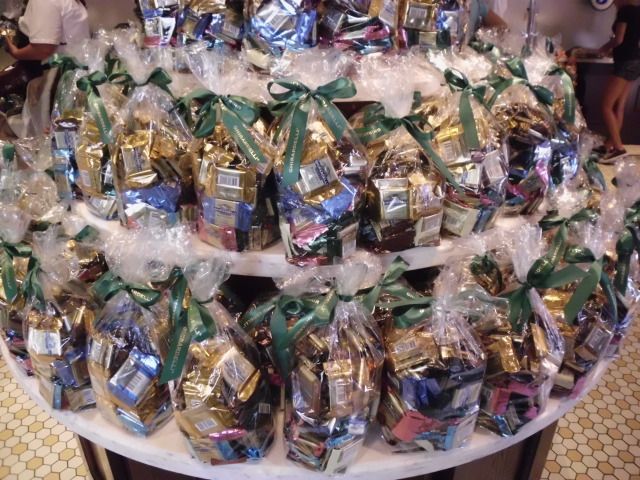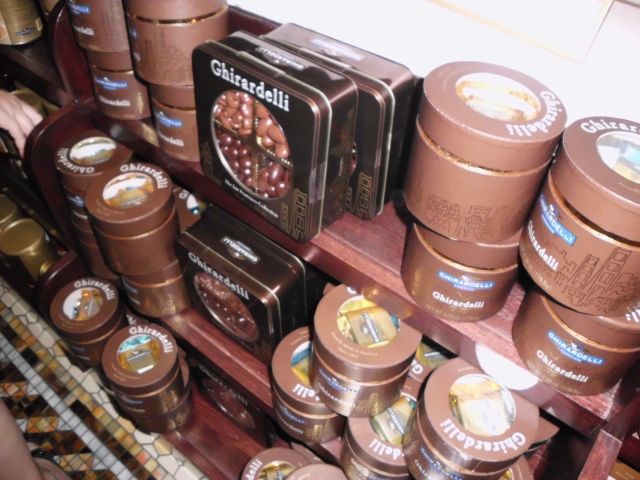 After that we just kind of wandered around for a bit then decided to head on over to Disneyland.
Main Street. I love walking on to Main Street. It's calming and exciting all at once.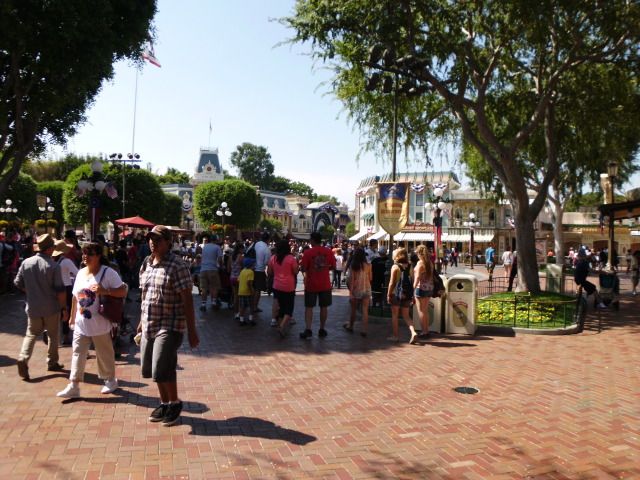 Aladdin and some pals.
They had some peeps climbing the Matterhorn
We went on the new Star Tours since I hadn't been on it. I was kind of "meh" about it. It was ok. I hate 3D. I read that this thing used to be a goose in America Sings but they skinned it and made it a robot for star tours.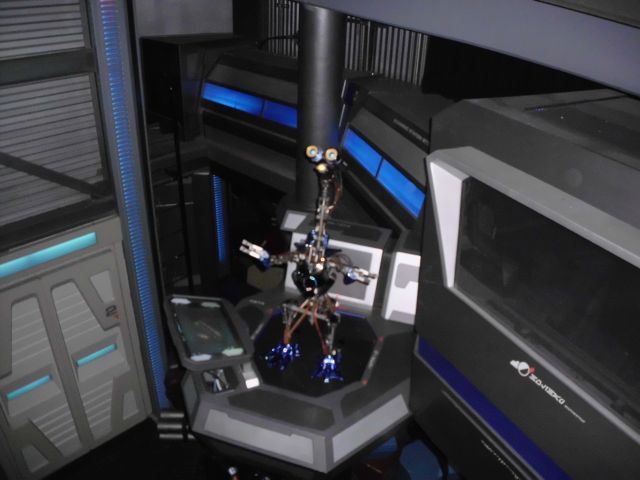 I'm not sure what this place was but I took pics of it.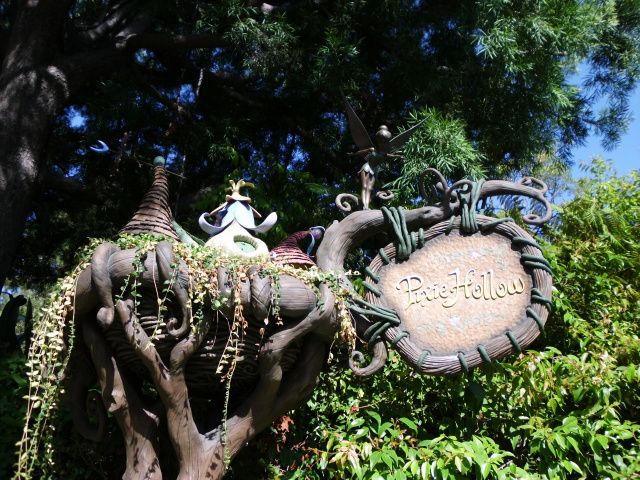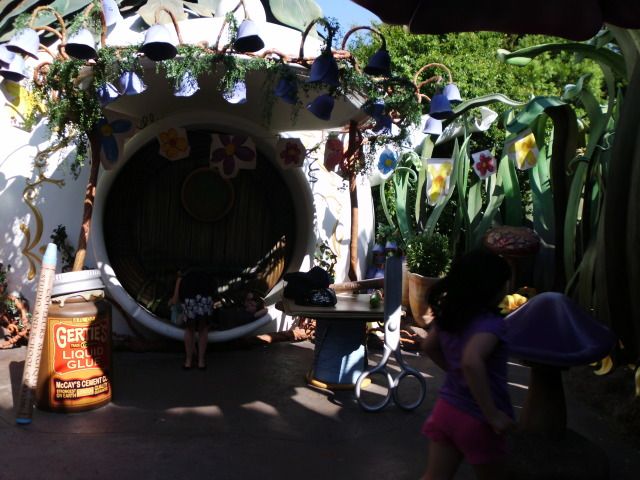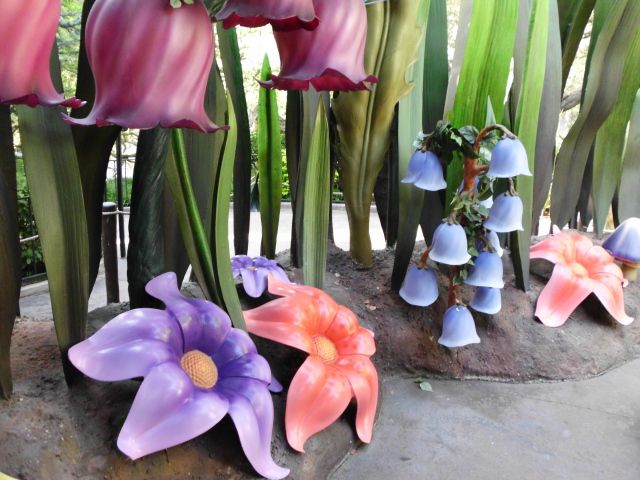 Tiki Tiki Tiki Tiki Tiki Roooom. We were going to get a Dole Whip but the line was TOOO LONG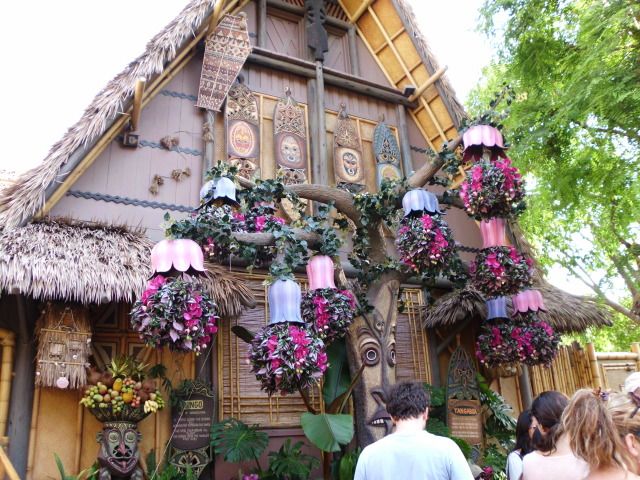 Very small fraction of the world's slowest moving line
Tarzan's Tree House
By this time Ruby (and myself) were kind of pooping out but I talked her into my favorite ride, the Haunted Mansion.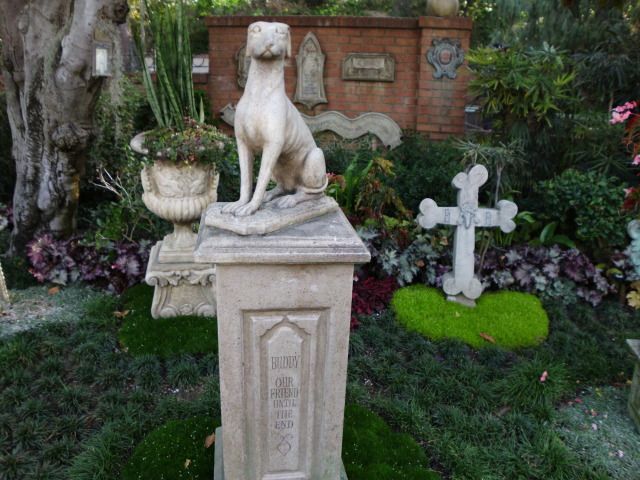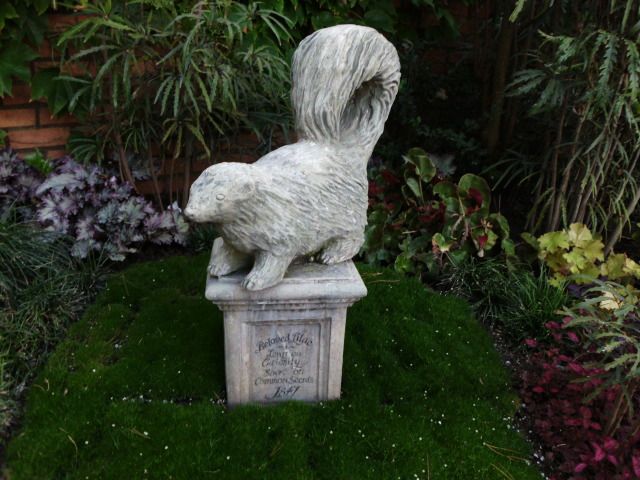 That's about it. I tried to take a few pics inside the Mansion but they never come out. FUN FUN time, thanks Ruby!!!