We took two friends with us this year; our goal was to go up to my parents' Friday and leave Monday morning and hit Hershey Park on the way home. The weather didn't cooperate so Hershey Park didn't happen. And by friends, I mean friends of mine and Dan's, not friends of the kids. We had a very good time!
It was a little misty Saturday morning.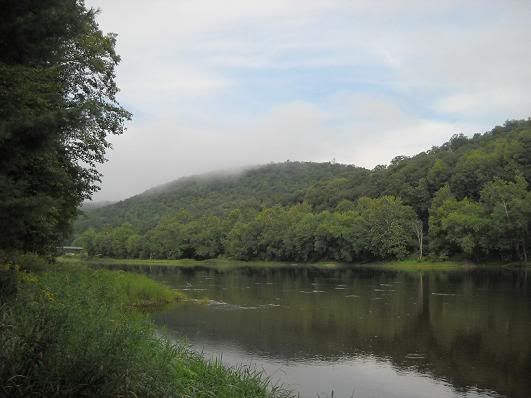 My mom made pancakes and bacon for us, and then we all took a long walk up the road where they're building a house or two. My kids are lunatics!
The area where my parents built their house used to be a campground. The owners (my aunt's sister and her husband) divided it up and sold the plots. Some people take care of theirs, and some people choose not to.
This is the lovely pool (used to be part of the campground) we pass on the way up the hill.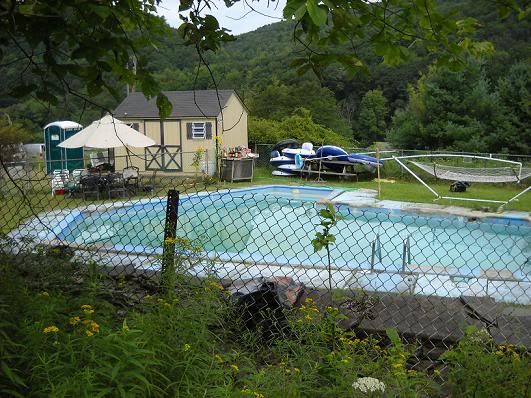 They appear to be getting ready to have a party at Club Scuzz.
After lunch, we decided to go tubing. My dad dropped us off with the raft and five tubes tied tp the raft. Dan and Troy took the raft; the rest of us sunk our butts into the freezing Delaware and off we went. This trip usually takes about two to three hours, depending. We made it in almost three.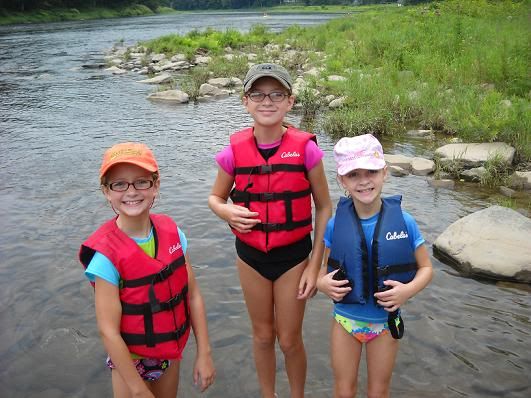 Fifteen minutes after we arrived back at the house, it started to pour!
Sunday morning, my parents took the girls fishing at a friend's pond way up the hill.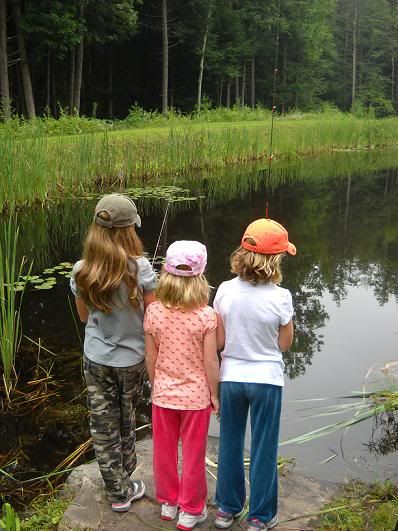 On the way home, we stopped and let the girls check out the bluestone quarry. It's HUGE.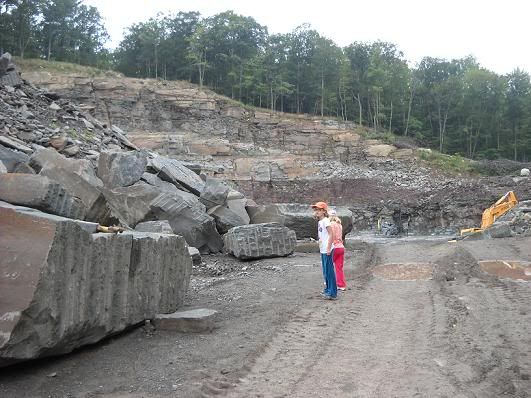 All in all, a fantastic time!