Jennie Garth and Peter Facinelli are divorcing.
Who cares, right? She's from 90120 and he's that jerk from Can't Hardly Wait plus Nurse Jackie and Twilight. Big whoopdee do, but I really thought they were a cute couple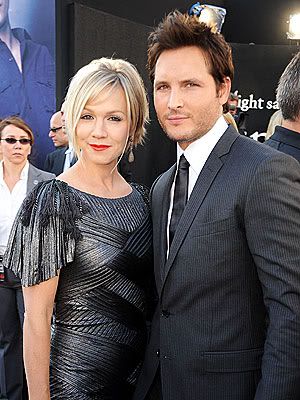 And gross:
From US Weekly:
The hugely pregnant Fashion Star mentor Jessica Simpson, 31, opened up about her current sex life with fiance Eric Johnson on Ryan Seacrest's radio show Tuesday.
"I am definitely 'feeling intimate,''" said the sassy Texan said -- and how! "I'm kind of unstoppable right now. The Big O is, like, the biggest O ever!"
Former NFL pro Johnson, 32, is definitely game, she added. "He's always ready."