I research all the remaining techs and build the spaceship without incident. Here is my empire just before launch: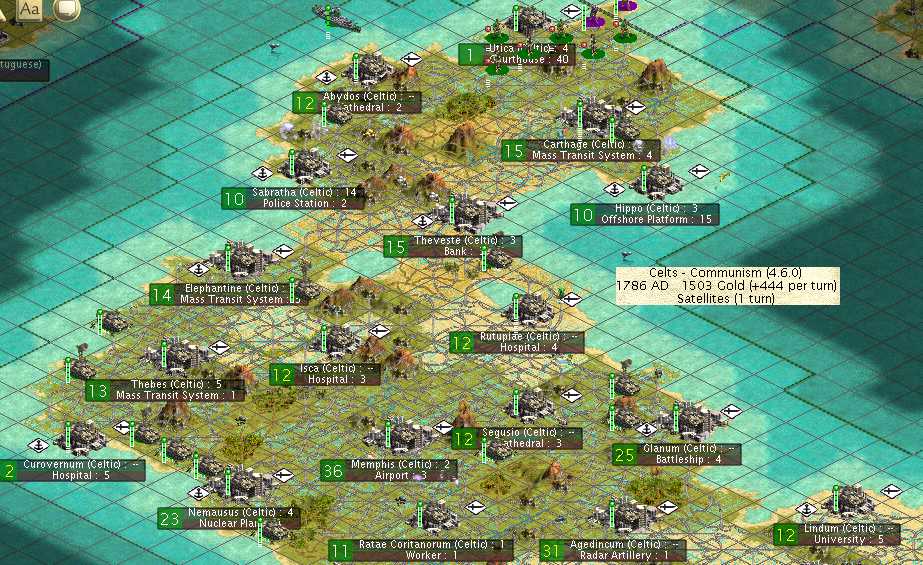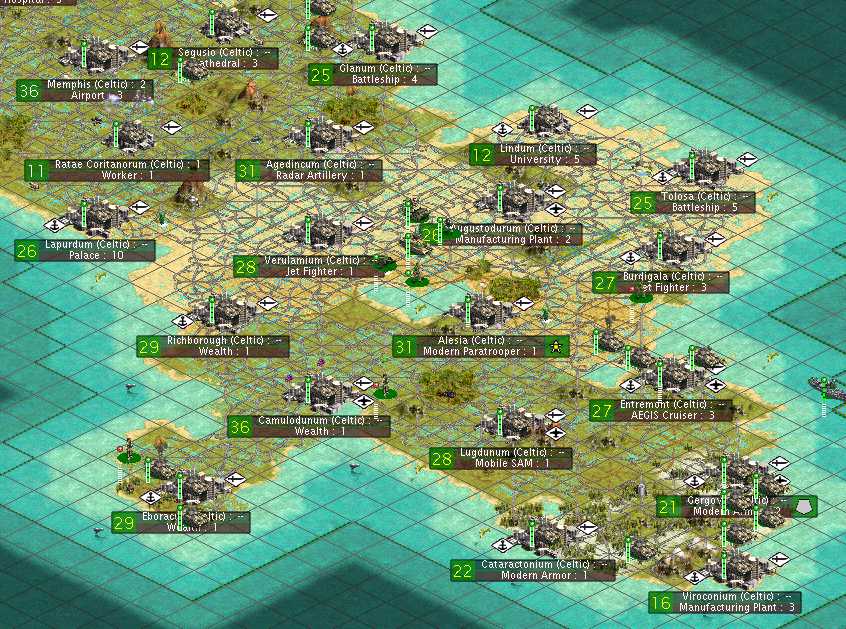 I launched in AD 1788.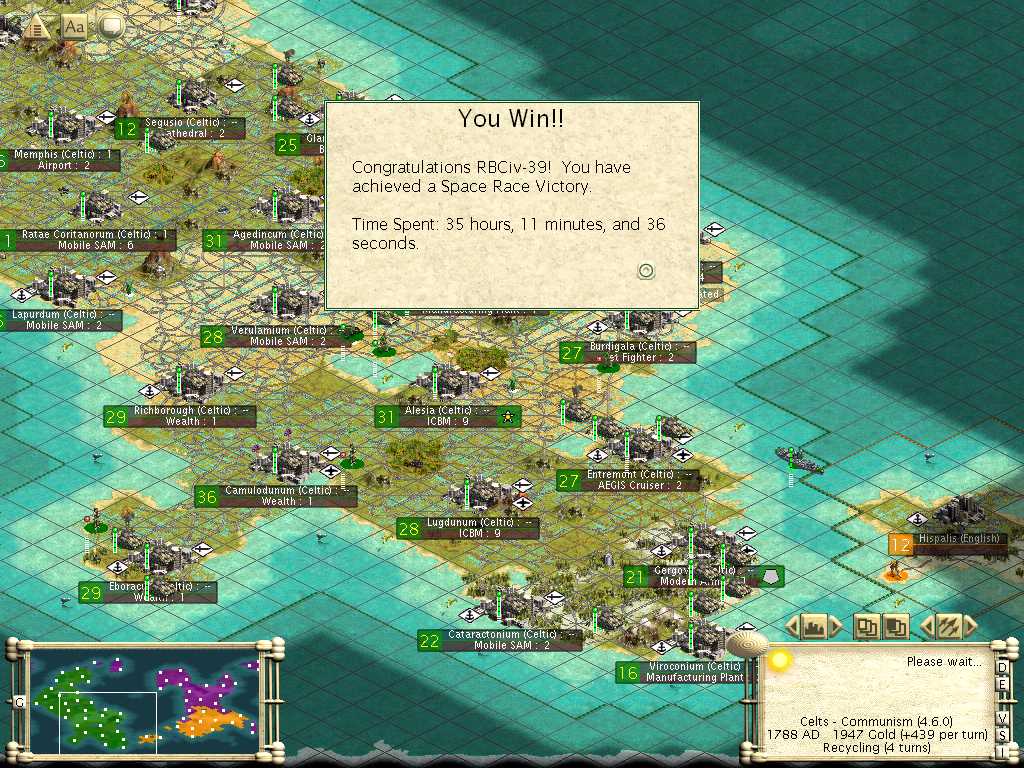 The replay shows that Egypt didn't actually build Knights Templar from a SGL, as I originally thought. Whoa.
Thanks to all the people at RBCiv who made this fun game possible!