Hey all..I am new to the art of airbrushing and I have begun painting baseball/softball batting helmets. I do some airbrushing and some hand painting on the detail work. I am willing to work with your own artwork ideas or I have a few designs to choose from. My phone # 620-506-7432
Most people provide the helmet and I charge $15 to paint them. Please contact me if you have questions or would like a helmet painted today!!
Here are a few I've done the last few days...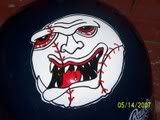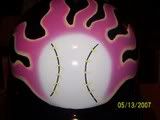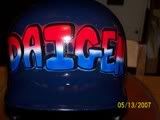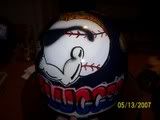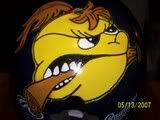 I also have done some custom gifts..A money box where the recipient rolls out money in one continuous thread..

Hand-painted wrapping paper..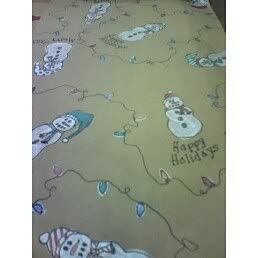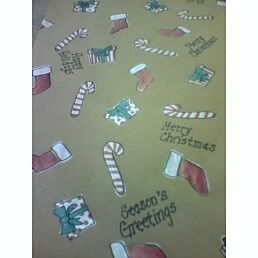 Last, but not least..a diaper cake I made for a baby shower..due to the cost of materials included in these cakes..the price can get moderately expensive depending on how many accessories you would include..however, it is a really neat and original gift idea and I assure you will be the hit of the party!