are not on the top of peoples lists of "must buy" models. That said, they are still excellent watches and even though if you try to sell it you will be low balled, watch how fast the price goes up when you try to buy it from the same dealers.
A gold Rolex with a quality service and put on a quality croc strap will be a handsome piece worth wearing and keeping for years.
[IMG]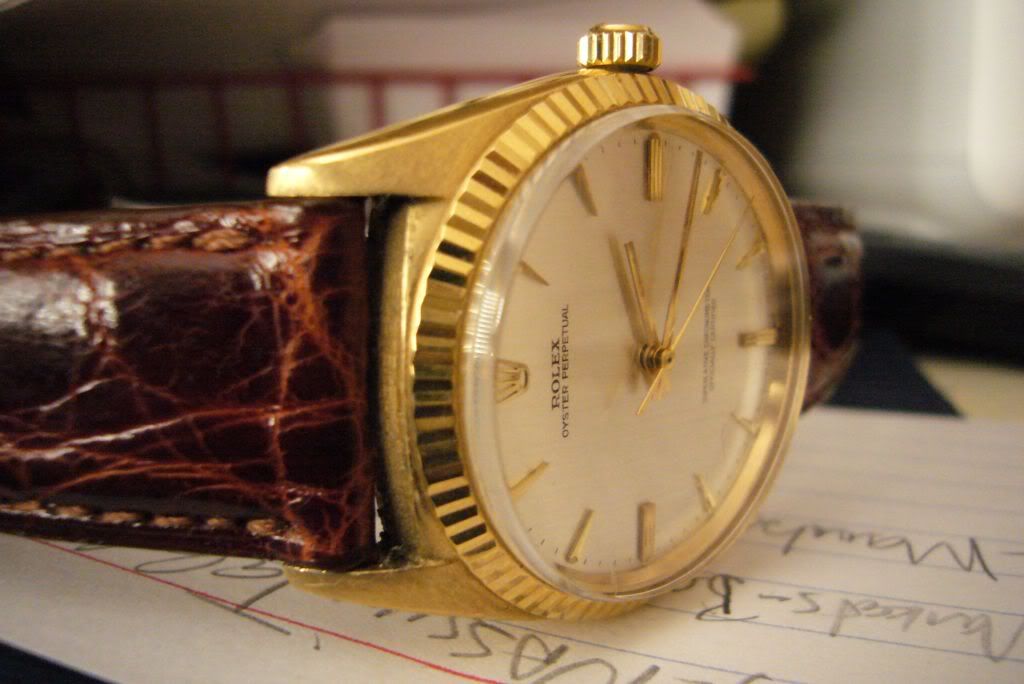 [/IMG]
[IMG]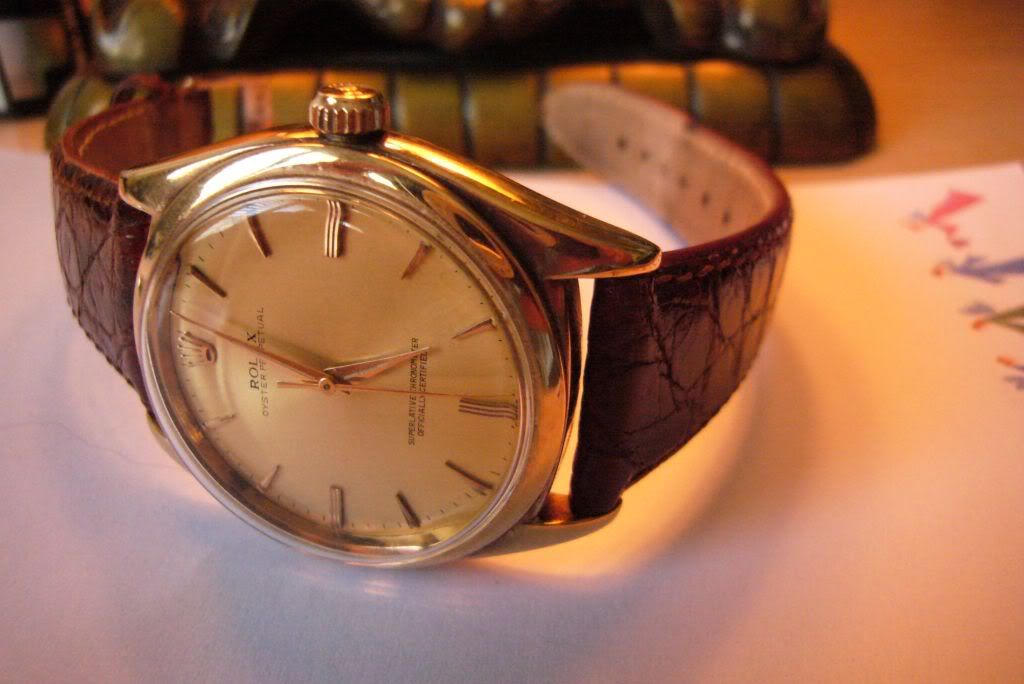 [/IMG]
[IMG]
[/IMG]
As for 18k or 14k, the higher content is always better but never look down your nose at a nice 14k watch...they look just as nice.
John Ireland