Got an email from a nice fellow who wanted some info on an old watch, which his father acquired at some point in the 1950s while in the RAF.
Here are the pictures he sent me: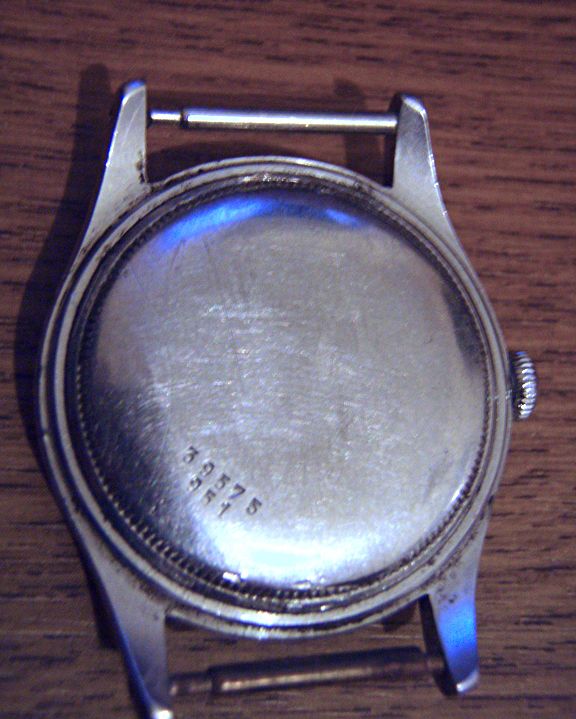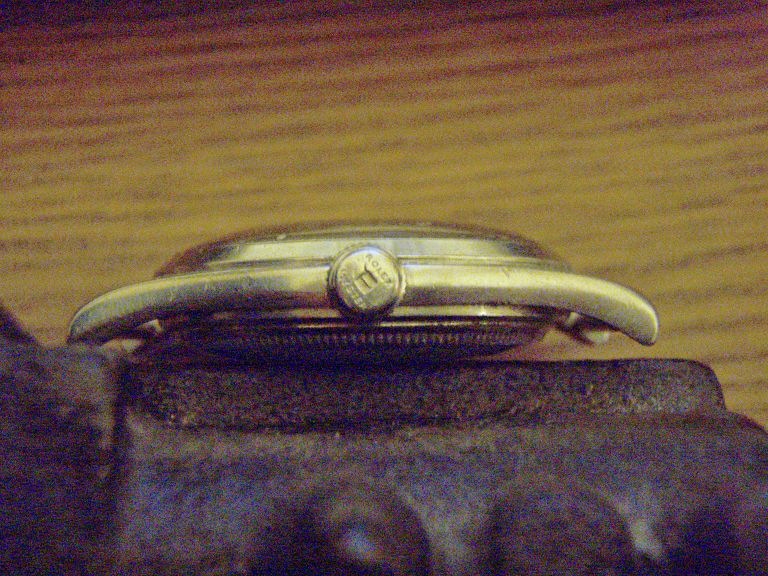 It occurs to me that this might be one of the earlier Tudors produced under their own badge and marque, with Rose dial but the term "Prince" not yet established.
At this point in time, it is a bit murky with Tudor serial numbers, but a 39,k serial
might
correspond to late 1940s/early 1950s production. That would predate this wonderful ad launching Tudor as Rolex's official subsidiary brand in 1952...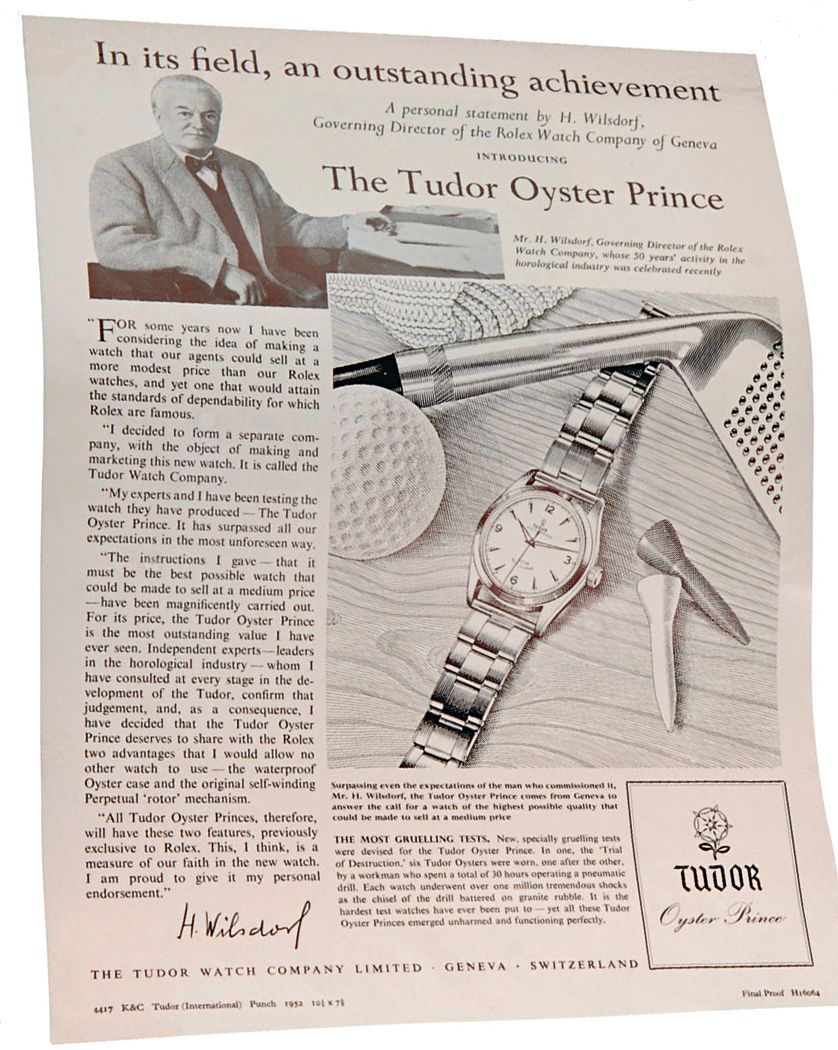 ...straight from the horse's mouth, if you will.
But the watch owned by the son of the first owner and pictured above might represent the maiden voyage of Tudor proper a few years
prior
to the actual launch of the fully realized Montres Tudor "Oyster Prince" in 1952, maybe even a Beta test of sorts.
It could be that Mr. Wilsdorf was waiting for a reasonably priced 3rd party-manufactured full rotor movement to become available to him before making his big announcement in magazines and papers. Because if you Google "Tudor ref. 951" you will find one or two movement shots like these: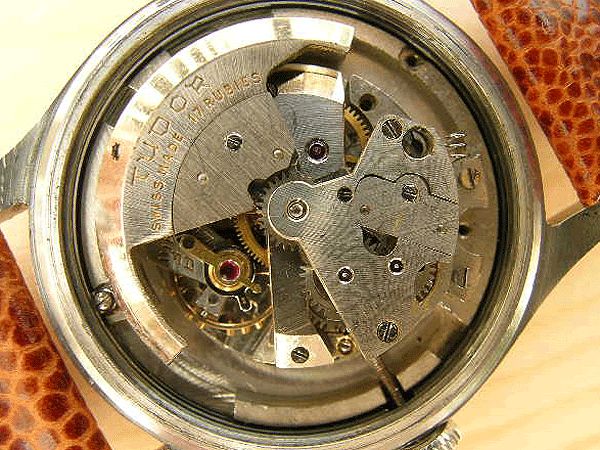 That's right, a
bumper
autowind movement!*
Maybe Rolex was hoisted on its own patent petard and had to wait for their own exclusive patents on full rotor winding to expire before they could launch their more reasonably priced secondary brand with the contracted out "Rotor Self-Winding" movement that Mr. Wilsdorf envisioned?
Whatever the facts of the matter may be, I found this to be an interesting watch from a very interesting time in Rolex's post-World War II corporate evolution.
Best,
T.
*A similar bumper Tudor with 18k case and a horrible redial can be found in Dowling & Hess's Best of Time, 2nd Ed. on page 337 in the "Oddities" chapter.